Kyary Pamyu Pamyu: The Future of Japan's Most Colorful Pop Star
"I sometimes wonder what it would be like to collaborate with an overseas artist, as a duet maybe. I'd like to try things that I haven't tried before." ーKyary Pamyu Pamyu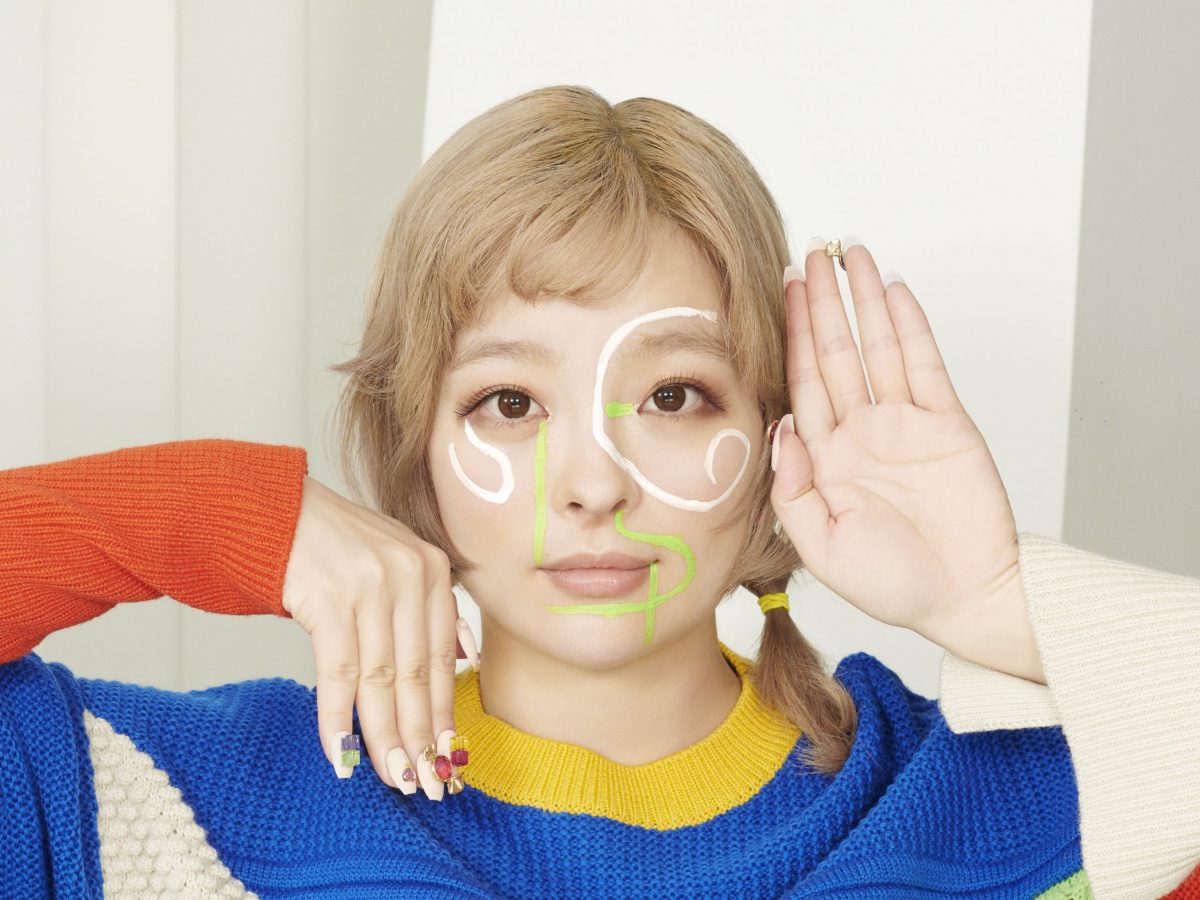 .
Last of 2 parts
Part 1: Kyary Pamyu Pamyu: Looking Back on a Decade of Kawaii Cool


This is the second of a two-part interview feature with Kyary Pamyu Pamyu, focusing on her recent and future activities – click here for part one, where she discusses her first decade!
Kyary Pamyu Pamyu is now in her 11th year since her groundbreaking debut with 2011 single "PonPonPon." She is currently in the midst of celebrating the recent release of her album "Candy Racer" and her latest single "Maybe Baby" – a tie-in with the videogame spinoff anime series "Ninjala."
On April 16 and 23, she will perform alongside Billie Eilish and Doja Cat at the Coachella Valley Music and Arts Festival in Indio, California, before returning to Japan to complete a 30-date domestic tour. For Kyary, who has performed numerous overseas tours since her debut, these will be her first shows outside of Japan since the onset of the COVID-19 pandemic – a welcome return to the global stage for Japan's most unusual pop star.
In part one of this two-part series, Kyary reflects about the past decade or so and how she got to where she is today. She talks about her feelings for her future as a music artist and fashion icon.
Excerpts follow.


How do you feel your music has changed, in particular with your latest album, "Candy Racer"?
The new album is a new challenge for me! For example, the song "Dodonpa" features a lot of voice percussion, and the title track "Candy Racer" has a sort of "Neo Tokyo" image that I thought might give fans overseas a sort of Tokyo Olympics type image of Japan.
I think [Yasutaka] Nakata-san has been conscious of my upcoming appearance at Coachella and tailored the music on the new album for an overseas audience.
Most J-pop artists usually work with a variety of songwriters and producers, but the advantage of working exclusively with Nakata for all of your music means you have a much more cohesive sound. (Nakata is also the sole producer of Perfume, as well as his own project, Capsule.) How does it feel to work with him?
I have been a fan of Perfume and Capsule since I was in high school, so over the past 10 years I have been delighted to have him producing my music. He creates so many wonderful songs for me, and with so much variety.
Nakata-san is so talented, and I respect him so much. Also, both my music and Perfume's music are popular overseas. And of course we share the same producer, so I feel that Nakata-san's music is well suited to overseas audiences.


Do you ever feel you would like to work with another producer or try a different style of music?
Yes, I sometimes wonder what it would be like to collaborate with an overseas artist, as a duet maybe. I'd like to try things that I haven't tried before.


Anyone in particular?
I like this French group called Yelle very much, and I listen to their music a lot. They came to see me when I was performing in France, and they told me that they'd like to collaborate with me sometime. I'd love to set up a France x Japan collaboration with them.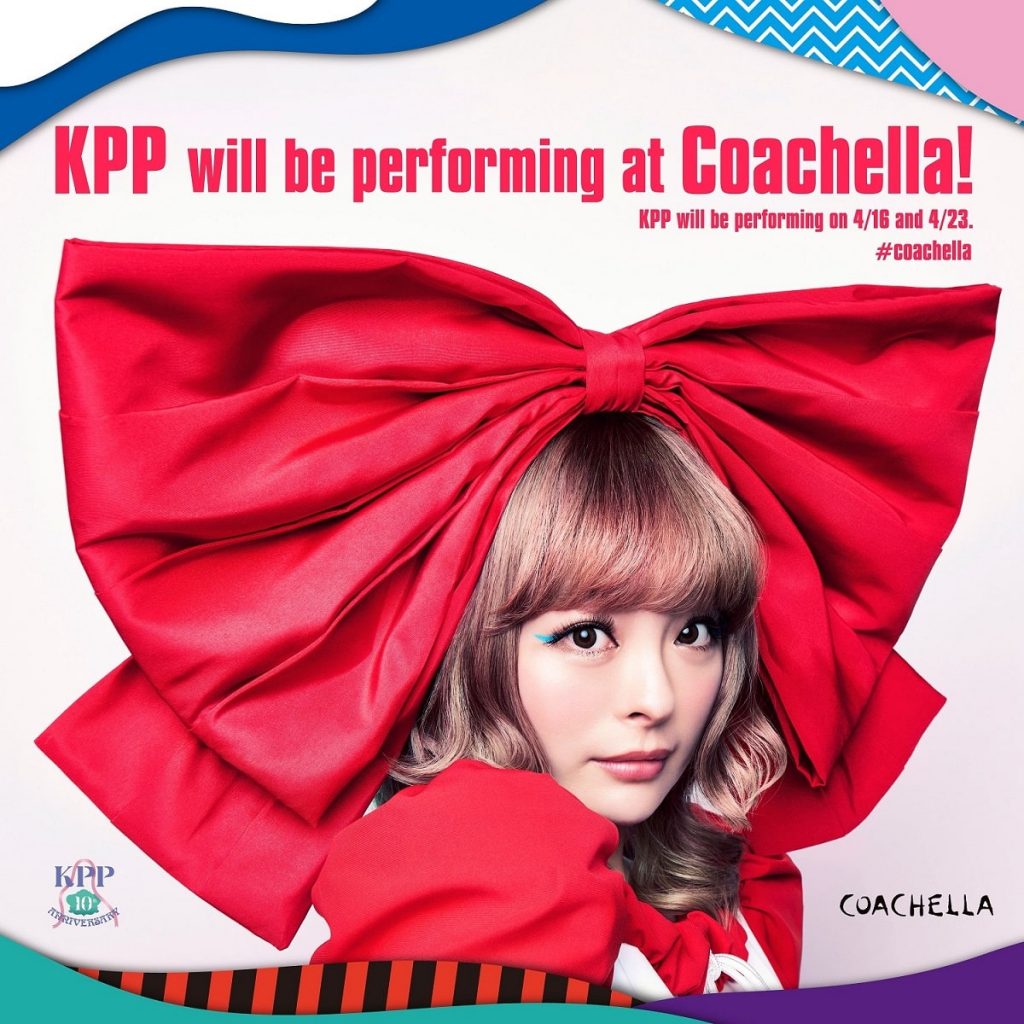 You were booked to perform at Coachella 2020, but the festival was canceled in the wake of the COVID-19 pandemic, and indeed the 2021 festival as well. Now you have announced that you will perform at Coachella 2022 at last. As someone who has been performing overseas regularly since early in your career, the past two years must have been really tough. How do you feel about being invited back to Coachella this year, and also finally performing overseas after such a long break?
2020 was set to be a big year for me. I was going to perform at a festival in Mexico, and Coachella, and from there I had intended to perform overseas even more and find new audiences around the world. Then when everything was canceled due to the pandemic, I was so upset. It was like my career was frozen.
When I told A-chan from Perfume that I was feeling down, she told me that it's not only me who is frozen in time, but all of Japan and the whole world, and that I shouldn't be depressed by the situation.
That woke me up. And so, during this time when the clock has stopped for all of us, I am finding new inspiration, and I want to put on an incredible performance at Coachella. I've been watching videos of Coachella sets by people like Beyoncé and Ariana Grande, and thinking of ways to enhance my own performance. I want to bring the Kyary Pamyu Pamyu show that everyone is hoping for.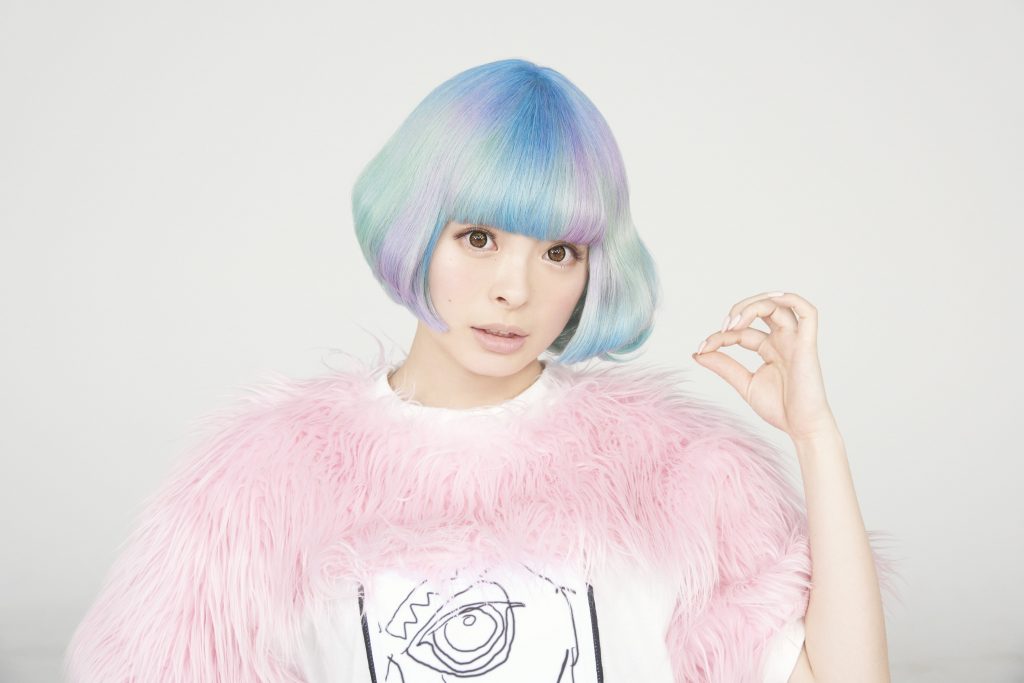 When you started out more than 10 years ago, did you think you'd still be doing this a decade later?
When I started out, I just thought it would be fun to try. Nakata-san produced the "Moshi Moshi Harajuku" mini-album for me, and I knew that if no one listened to it, that would be the end of the project. So as the decade has gone on, I'm always like, "'Oh, people are still listening!"
The decade naturally passed in that way, and I had no idea that I would still be singing 10 years later – it really is all thanks to the support of my staff and my fans.


Where do you think you will be in 10 years from now, looking back on your 20th anniversary?
In 10 years I'll be 38! I'm not sure, but I hope I'll be married and have kids by then! I don't have any plans for that at the moment though.
People sometimes ask me how long I can carry on as Kyary Pamyu Pamyu, and I hope to be able to continue for as long as Nakata-san will continue to write songs for me. But I don't feel like I'll always need to be in the spotlight. I could happily end up working behind the scenes, or finding a whole new line of work that takes my interest.
Right now, I'm doing what I enjoy as Kyary Pamyu Pamyu, but I'm not especially adamant that I have to be on stage front and center in 10 years' time.


Do you mean things like your fashion brands, such as your original fragrance Nostalgia Syndrome and your hair-care brand Curuput?
Yes, things like that. I've also been thinking about doing some voice-acting work. I also hope my dog Ame-chan will still be with me in 10 years! She'll be 13 by then. [Kyary glances down at the dog in her lap.] Live a long life, Ame-chan!


If you could meet the Kyary who was just about to start her career a little over a decade ago, what advice would you give her?
I'd tell her to always carry a sense of gratitude and compassion. There were times when I was so super-busy that I took the kindness of my team, my management and my friends for granted.
Looking back, I see how much they were supporting me, but at the time, I was so busy, and although I always thanked them, I was maybe a little cool about it. So I would advise her to never forget to be grateful and compassionate.


And what advice would she give you?
She'd warn me to be careful of COVID. Something as normal as putting on a concert is no longer a normal thing, so she would remind me to take each and every performance seriously and do my best.


Kyary Pamyu Pamyu is currently on tour in Japan, through July 18. She will perform at the Coachella festival in Indio, California on April 16 and 23. Her latest single 'Maybe Baby' from the anime series 'Ninjala' is out now on all major download and streaming platforms. For more information, visit her website at http://kyary.asobisystem.com/english/


Author: Daniel Robson
Daniel Robson is chief editor of videogame news site IGN Japan. Read his series Gamer's World on JAPAN Forward, and find him on Twitter here.