SportsLook Relaunches with Bold Vision and Improved Design
While shining the spotlight on Japanese sports stories, the redesigned SportsLook website has several new features and a goal of raising coverage to a new level.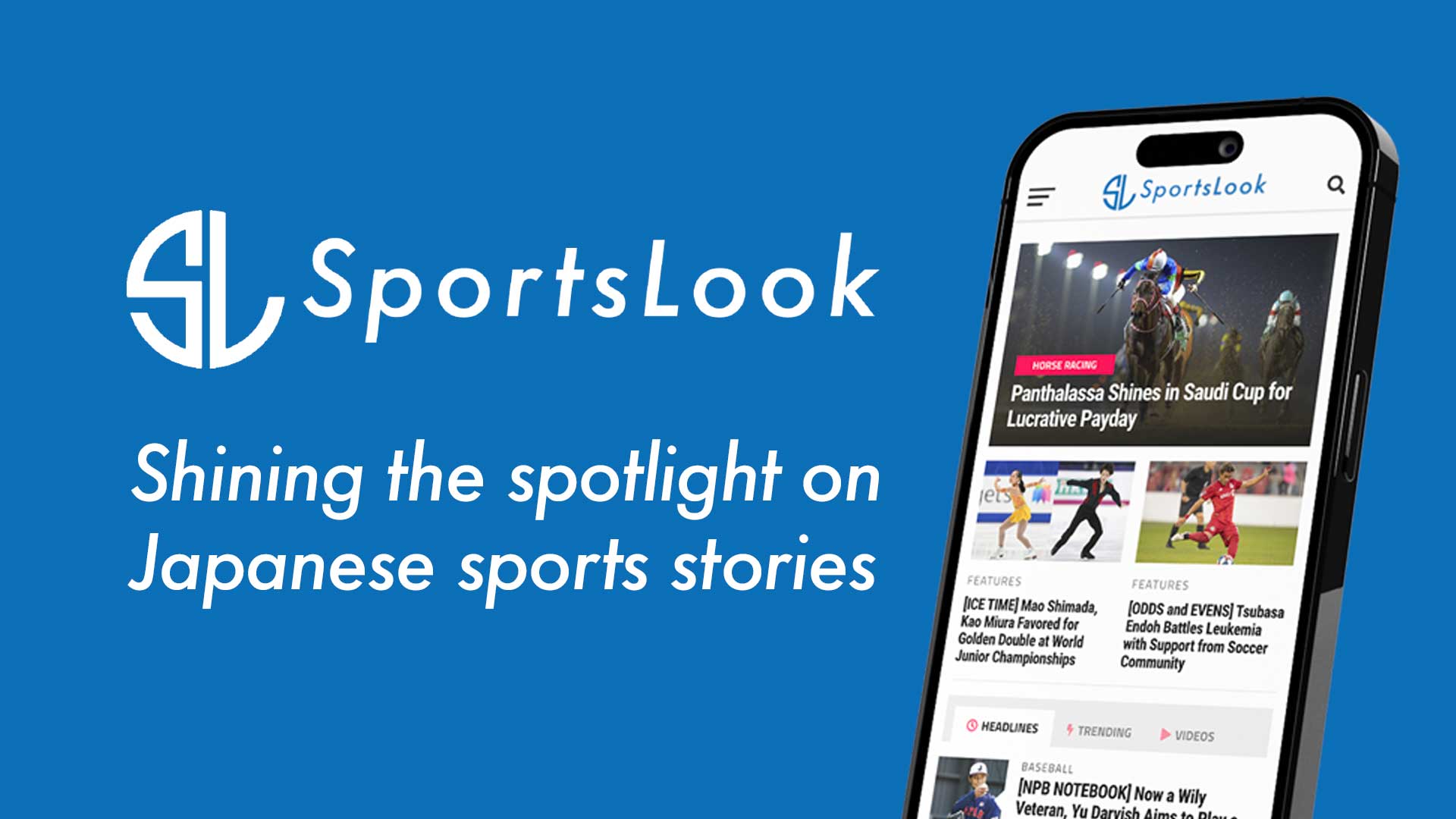 SportsLook relaunched on February 17, with a brand new design and a host of new features, including a newsletter service for readers who want to stay up to date with the latest news, analysis, and coverage.
See how we look now at SportsLook.
In January 2023, we published our 1,000th article, and that's just the start. As the dedicated sports website of JAPAN Forward, our mission is, "shining the spotlight on the world of Japanese sports."
The team behind the website has a bold vision: to be the number one source for in-depth sports analysis and coverage in Japan. To achieve this vision, we've set several action items and objectives to ensure consistent and high-quality content.
1 Focus on In-Depth Coverage
SportsLook will deliver in-depth coverage of the latest sports events, breaking news, and expert analysis. We aim to go beyond the surface-level reporting found in other media and provide a deeper, more nuanced look at what's happening.
2 Emphasize Engagement
SportsLook will encourage reader engagement by providing opportunities for readers to contribute their thoughts, opinions, and insights through comments, and other interactive features. We will also create an online community where readers can connect and engage with each other, forming a vibrant and active community of sports fans.
3 Foster Diversity
SportsLook will strive to provide a wide range of perspectives and voices, representing a diversity of opinions, backgrounds, and experiences.
4 Maintain Quality
SportsLook will maintain a commitment to quality, using the latest tools, technologies, and best practices to deliver a high-quality user experience. We will also strive to maintain a high level of accuracy, impartiality, and objectivity in our reporting.
SportsLook Providing the Best Possible Sports Coverage
In the words of baseball legend Ichiro Suzuki, "For me, I pride myself on every aspect of the game." The SportsLook team is dedicated to ensuring that we deliver the best possible sports coverage to our readers, day in and day out.
Become part of the SportsLook community, join our mailing lists and share your views. Together, we will celebrate the stories of Japanese athletes and teams at home and abroad.