EDITORIAL | Time for Kishida to Visit Ukraine as Putin's Invasion Continues
Prime Minister Fumio Kishida recognizes the Ukraine crisis, yet is the only G7 country leader who has not gone to Ukraine as a show of unity and solidarity.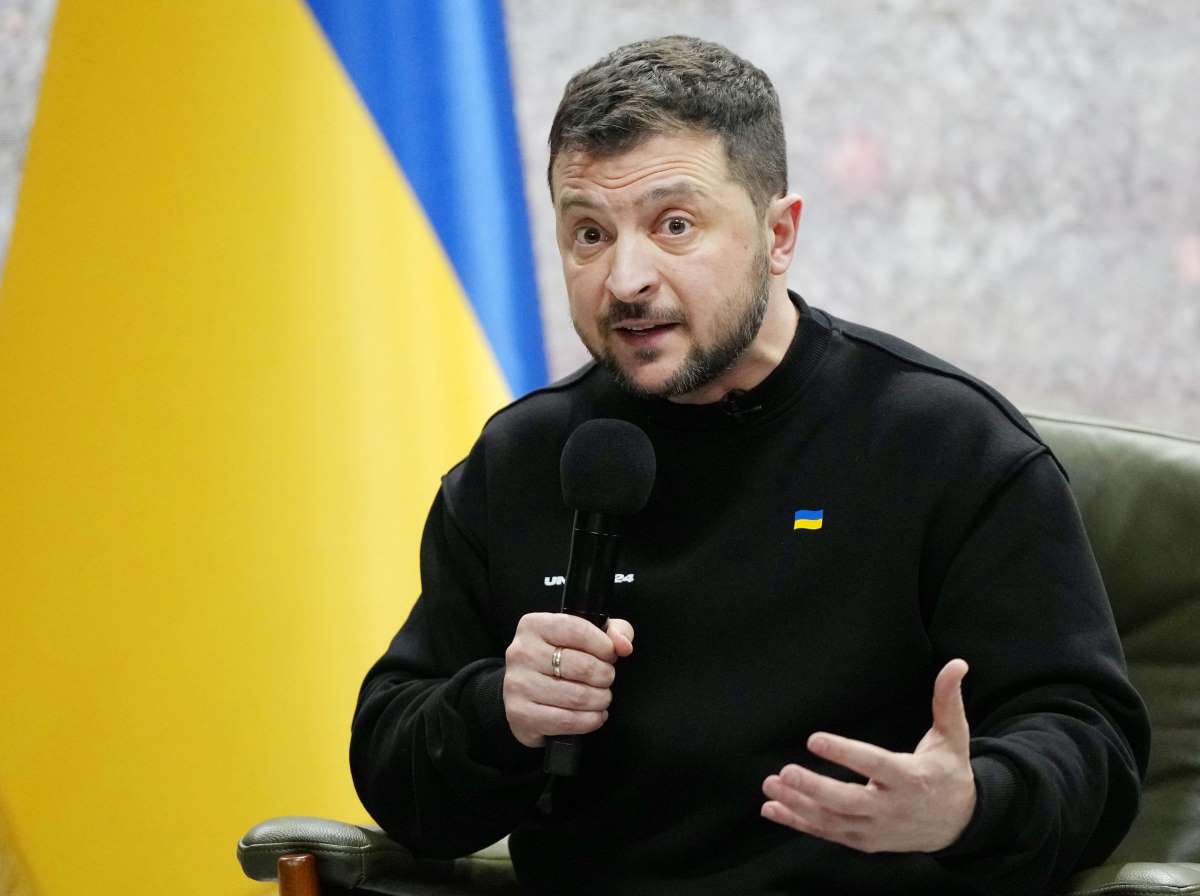 A year has passed since Russian President Vladimir Putin, obsessed with dreams of an empire, launched his invasion of Ukraine.
Thousands of innocent Ukrainians have been killed or wounded. Yet, the Russian government refuses to halt its unholy aggression against Ukraine. Furthermore, Russia's rulers show no shame as they seek to undermine the post-Cold War global order and trample on international law.
Russia deserves the utmost condemnation.
More than eight million Ukrainian citizens have been forced to flee their country. And more than 2,000 of them are now living in Japan.
During his annual address to both houses of the Russian Federation parliament on February 21, Putin declared that, come what may, Russia would continue to control the areas it unilaterally annexed earlier. Namely, that includes four southeastern Ukrainian provinces and the Crimean Peninsula.
That was another clear violation of international law. Furthermore, it was a challenge to a world order composed of independent sovereign nations.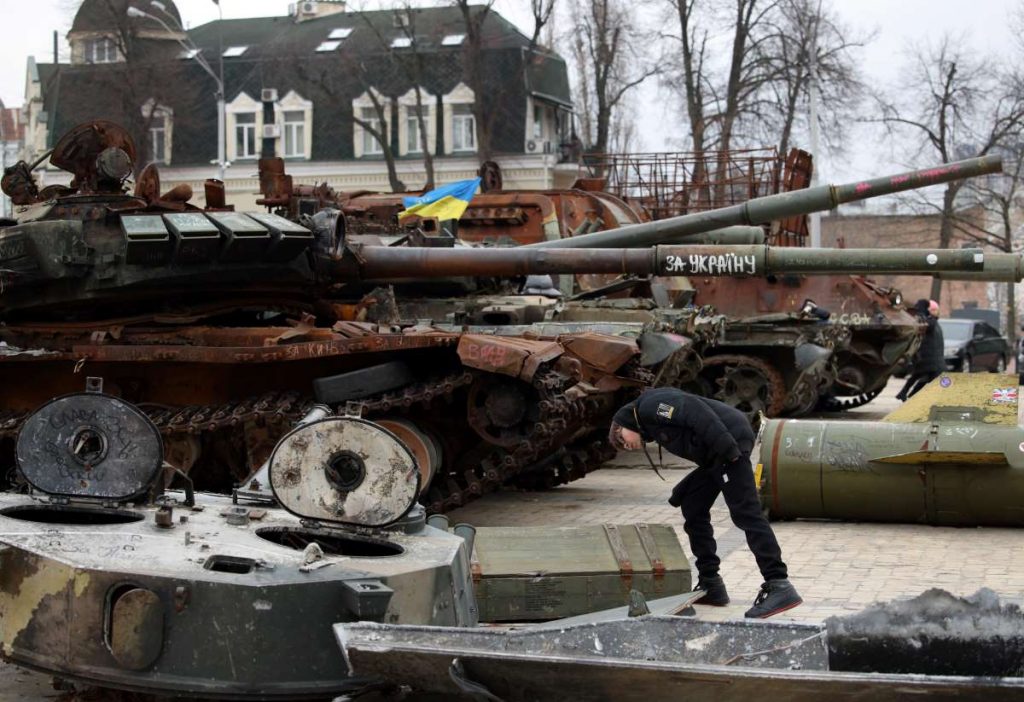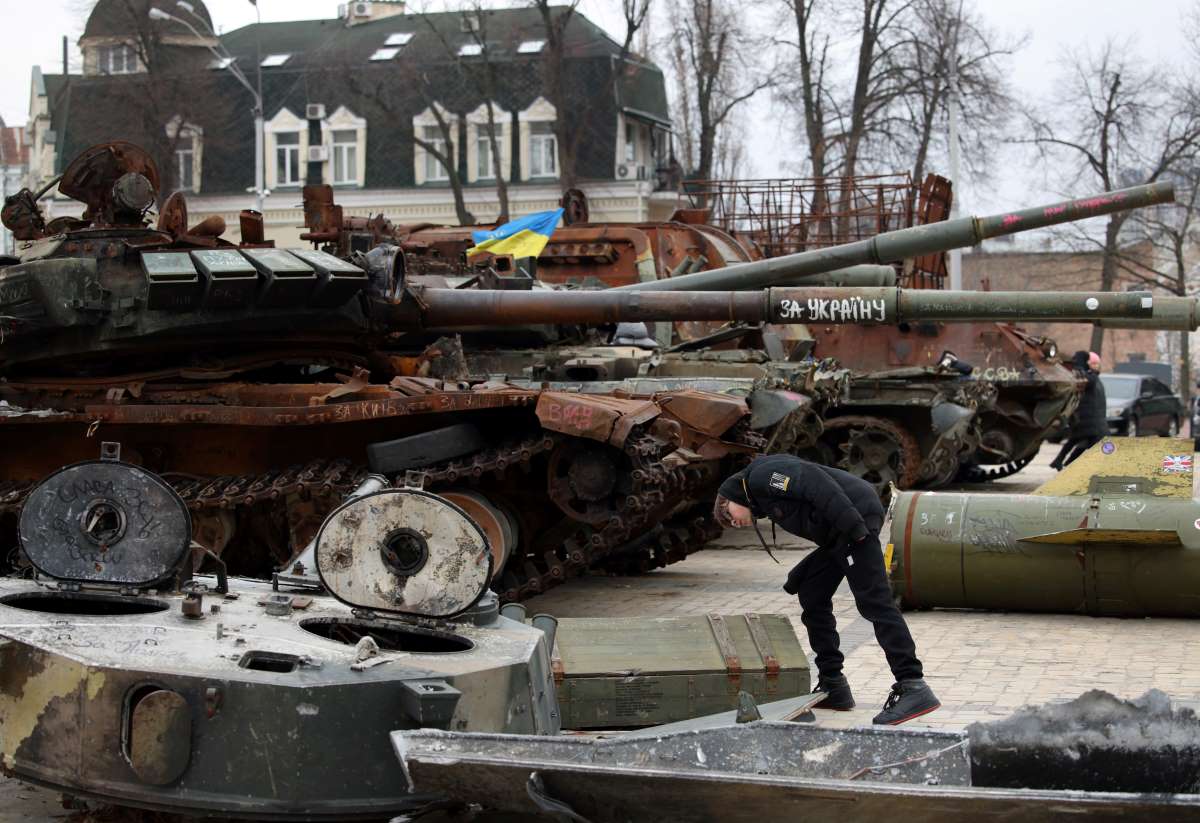 Immediate Withdrawal
The Russian military must withdraw immediately and unconditionally from all occupied territories.
During his electrifying, surprise visit to Kiev, United States President Joe Biden told Ukrainian President Volodymyr Zelenskyy that he had come to the Ukrainian capital to demonstrate "our unwavering commitment to Ukraine's democracy, sovereignty and territorial integrity."
As air raid sirens sounded, the two presidents embraced and walked side by side in a symbolic display of unity in the liberal-democratic camp.
Biden pledged $500 million USD in additional military aid to Ukraine and new economic sanctions on Russia. Also, in his address to the Munich Security Conference, British Prime Minister Rishi Sunak announced that the United Kingdom would match or exceed the amount of armaments it provided Ukraine last year, specifically promising it would deliver "as much [military] equipment in the next few months as in the whole of 2022."
Likewise, in an interview with The Sankei Shimbun, former NATO secretary-general Anders Rasmussen said that "the best way to put a quick end to this war is to deliver all the weapons the Ukrainians need."
Putin's Russia is a dangerous autocracy that would surely use any ceasefire as an opportunity to prepare for a renewed aggression. Ukraine knows this perfectly well and is therefore fighting hard to remain independent and drive the invaders from its soil.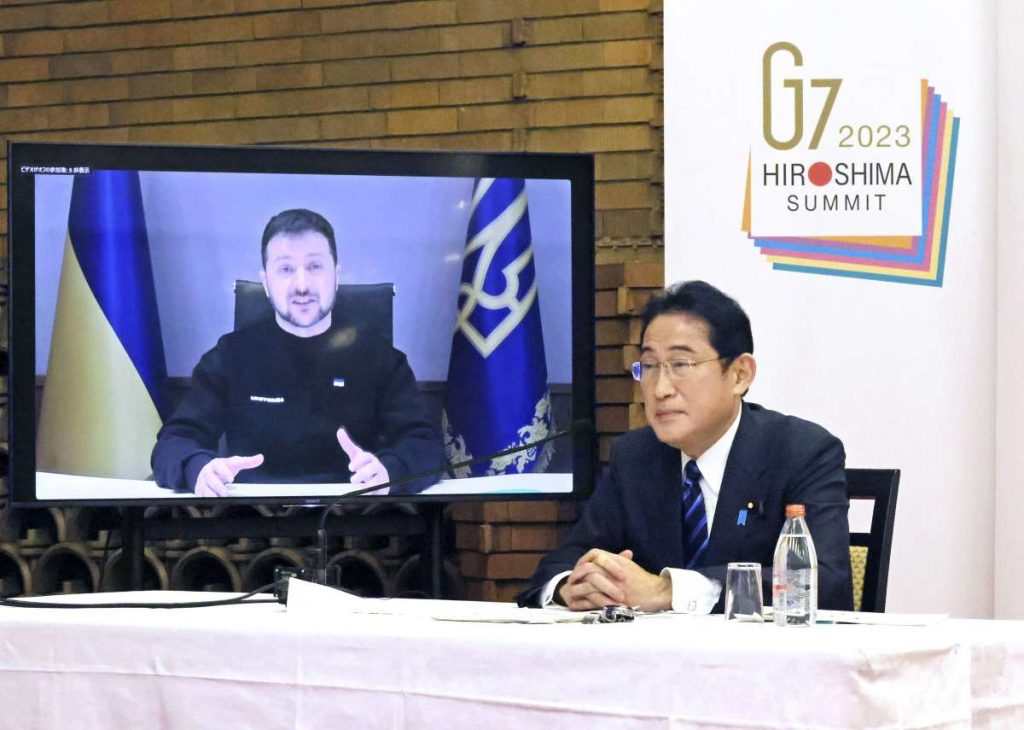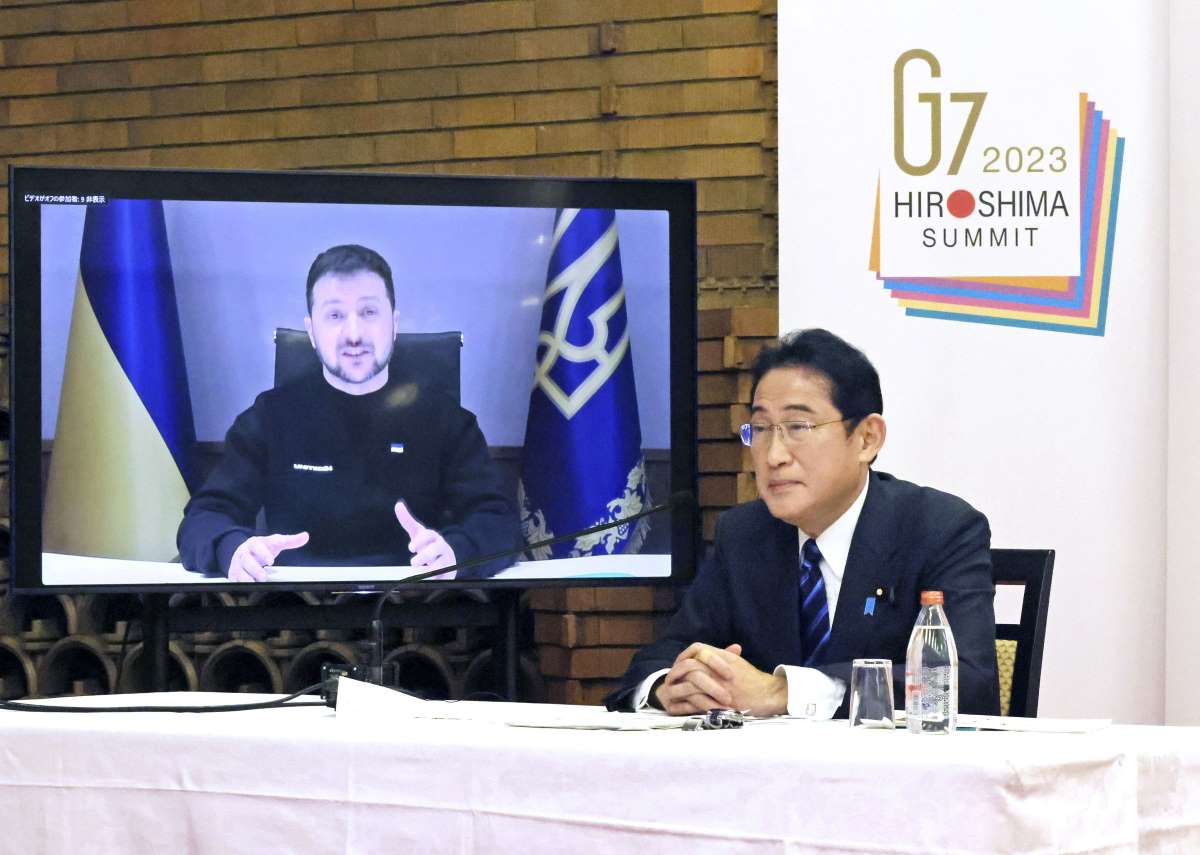 Showing Solidarity
Japan is the only G7 country whose leader has not visited Ukraine since the beginning of the war. Moreover, Japan is now the G7 chair. Consequently, Prime Minister Fumio Kishida should use that position to lead in terms of solidarity and unity.
Kishida has evidenced a sense of crisis, saying, "Ukraine could be the East Asia of tomorrow." If Russian aggression should triumph, that might trigger an invasion of Taiwan by China.
Support for Ukraine is directly related to the safeguarding of freedom, democracy and peace for the world. That includes Japan. We very much hope that such a visit by the Prime Minister will materialize.
In his annual address to the Duma, Putin boasted that "it is impossible to defeat Russia on the battlefield." Nonetheless, Putin made no mention of Russia's military failures or the lack of results to date for his war of choice. According to analysis by the UK Ministry of Defense, Russia has suffered up to 200,000 casualties over the past year.
Moreover, to avoid being drafted, millions of Russians have fled the country. Among them are hundreds of thousands of the country's future elite. Recent polls also show that a majority of Russians favor "resumption of peace talks."
No Victory in Sight for Putin
Amid growing signs of war-weariness in Russia, Putin has increasingly referred to the Soviet Union's victory over Nazi Germany in World War II. That is when Soviet dictator Josef Stalin triumphed over Adolph Hitler. He has also characterized his own wars of aggression against Russia's neighbors as "wars in defense of the homeland."
Putin delivered earlier a speech earlier in February to mark the 80th anniversary of the Battle of Stalingrad. That was a key turning point in World War II. In the speech he said, "Now we are seeing that, unfortunately, the ideology of Nazism — this time in its modern guise — is again creating direct threats to our national security."
However, Thomas H Weiss, an international relations expert at the City University of New York, says it is the opposite. In fact, he says, it is the Russians who are acting like the Nazis in their efforts to eliminate the history of the Ukrainian people and in the large-scale war crimes they are committing.
His comments are right on the mark.
It is Russia that is invading its neighbor, not the other way around. Putin's wild fabrications, which turn the facts upside down, are utterly unconvincing.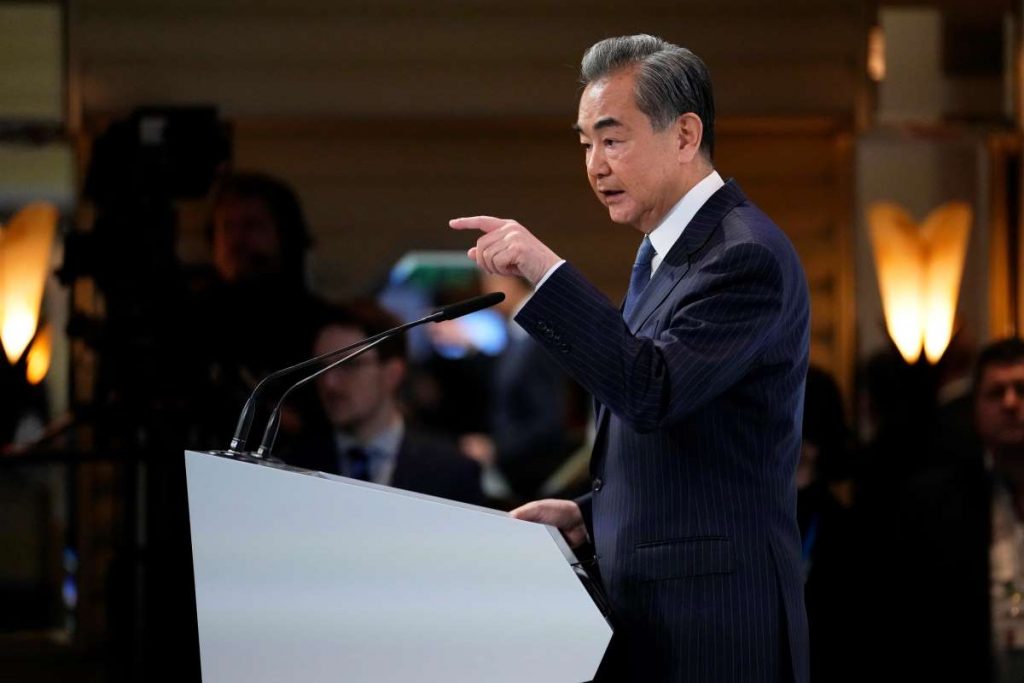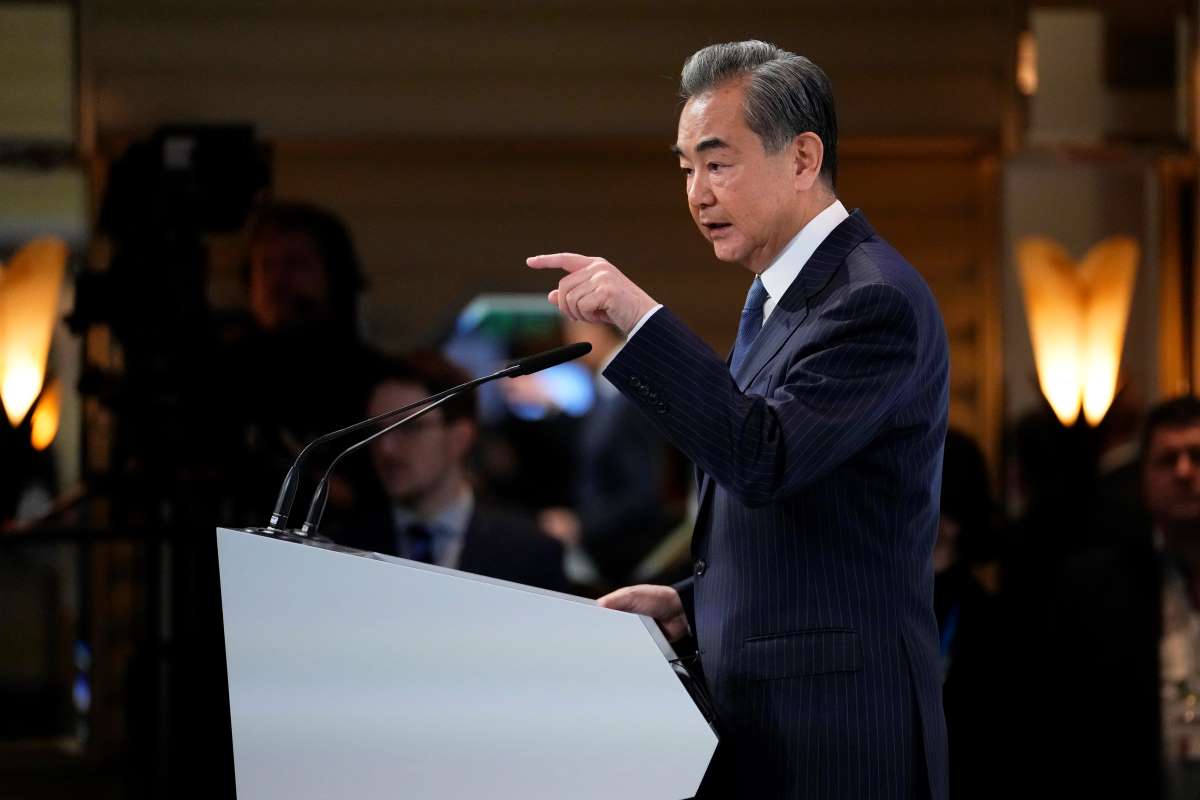 Wang Yi's Lethal Ploy
In a recent meeting in Munich with Chinese Foreign Minister Wang Yi, US Secretary of State Antony Blinken stated that the US had intelligence that China was considering providing lethal weapons to Russia. Furthermore, he warned strongly against such a move.
Soon after, Wang flew to Moscow where he met with Putin. In it he reportedly said "Chinese-Russian relations aren't directed against any third countries and certainly can't be subject to pressure from any third countries."
China and Russia are two countries determined to change the status quo through force. And they are moving ever closer together. Most importantly, the West must prevent China from providing arms to Russia.
Following his visit to Kiev, President Biden delivered an important speech in Warsaw, Poland. In it, he said the war in Ukraine "will never be a victory for Russia — never." Biden added that "President Putin's craven lust for land and power will fail. ..." and will never erase the love of liberty among the Ukrainian people.
Putin cannot be allowed to triumph. It is time for nations worldwide, including Japan, to renew and strengthen their solidarity with Ukraine.
RELATED:
(Read the editorial in Japanese.)


Author: Editorial Board, The Sankei Shimbun