Starbucks Japan Releases Crispy Sweet Potato Frappuccino for Autumn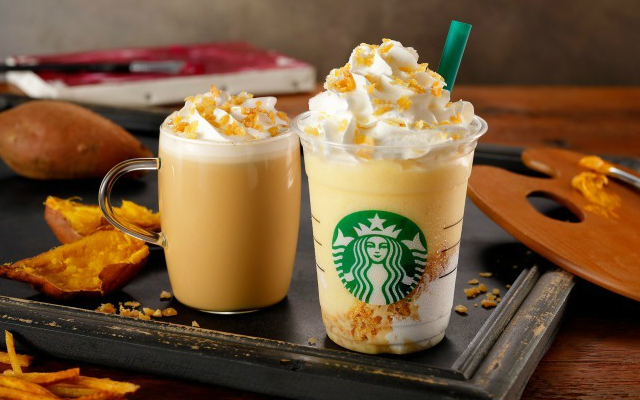 Fall is all about hearty, cosy food. Get ready to see a deluge of snacks and beverages in Japan based around pumpkin, sweet potato and chestnut flavours, among other autumnal treats.
This year Starbucks are looking to get fancy with their fall range which they've entitled Artful Autumn.
The first in the line-up is the Caramelly Pear Frappuccino, which is also available as a hot tea latte.
香り豊かな洋梨とほろ苦いキャラメルのマリアージュ「#キャラメリーペアーフラペチーノ®/ティー ラテ」や、秋らしいフードなどが本日から新登場!詳しくはこちら。 https://t.co/A1gK3NX49h pic.twitter.com/6oEZOmnZVW

— スターバックス コーヒー (@Starbucks_J) August 31, 2018
The second installment is the Crispy Sweet Potato Frappuccino and Crispy Sweet Potato Latte which is available iced or hot.
The rest of the article can be viewed on our partner's website, grape Japan at "Starbucks Japan Releases Crispy Sweet Potato Frappuccino for Autumn."