#StayHome: Japanese Musician Gen Hoshino Collaborates with Netizens to Fight COVID-19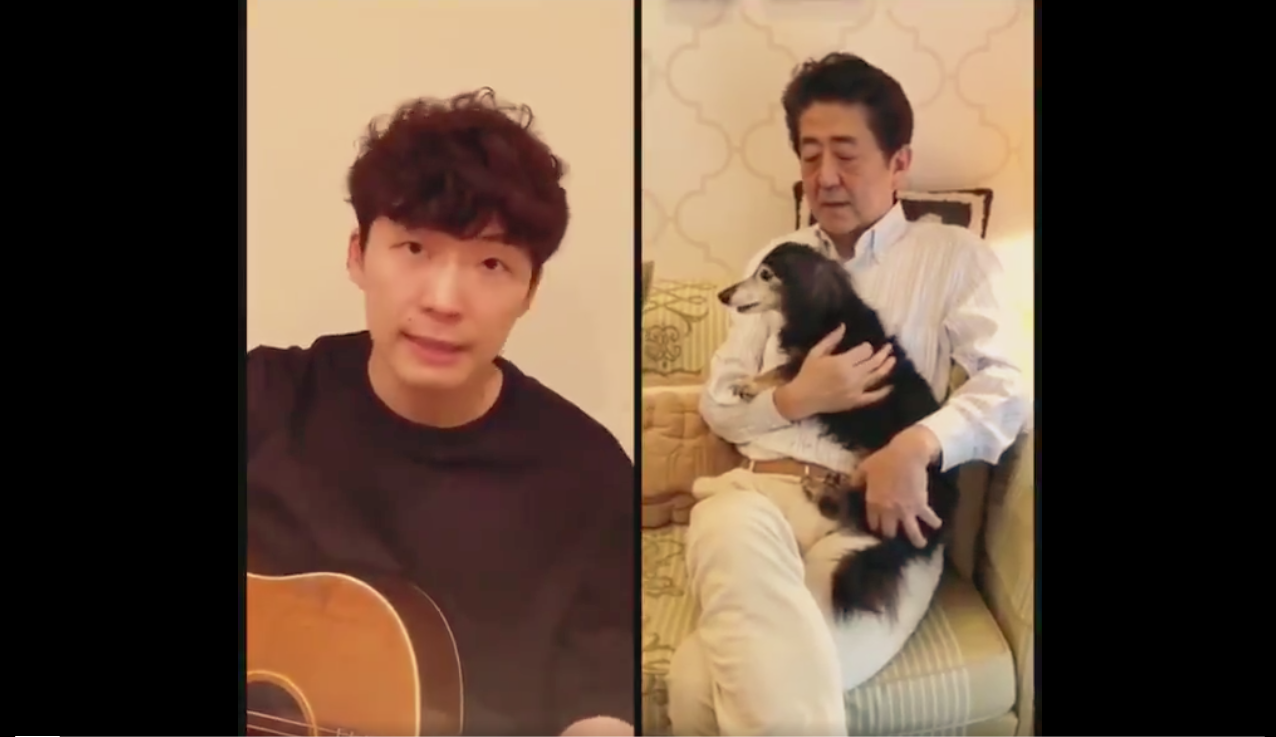 This video has gone viral — the safe and good type of viral.
In less than three weeks, Gen Hoshino — singer, songwriter, actor, writer, and popular figure in Japan — has, virtually collaborated with thousands of netizens with his 56-second video callout, "Dancing on the Inside."
The original video features the song "うちで踊ろう," which translates as "Let's Dance on the Inside." The video was posted on Hoshino's Instagram account on April 3, with a message saying he came up with the tune just by relaxing and staying put at home.
The Instagram post included lyrics addressing Japan's complications with the coronavirus pandemic, and encourages people to connect together through music and dance. It was summarized most effectively in these lines:
Let's sing on the inside,
on the flip side of our sorrows.
Let's link hands through the songs that we sing.
Let's live, and meet again.
I get the feeling we'll cross paths in our respective spaces.
At the end of his post, Hoshino invited his followers to jam out, "Can somebody add some harmony or accompaniment, or even some dance to this video?" And a social phenomenon was born.
The following day, Hoshino made the announcement via his official Twitter, including the musical score, and-re uploaded the video on YouTube (3.6 million views).
As of Monday, April 20, the video on Instagram had more than three million views.
Notable artists — such as HISASHI from GLAY, Miliyah Kato, and NAOTO from EXILE — joined in on the fun by posting video collaborations. The public were hooked, with endemic YouTubers in Japan sharing videos featuring a range of collaborators from pets doing dancing features to a full orchestra arrangement. Daytime TV talk show hosts did their versions as well.
YouTube Japan curated a 23-video playlist (【#家で一緒にやってみよう】『うちで踊ろう』編💃) to highlight fun and interesting renditions that surfaced during this time. It included a haunting version by koto player Satoko Takemoto, a drum set version by Daniel Baeder, and any variation of acapella, rap, vocal, or instrumental that comes to mind.
There are many more versions out there, like a collaboration with a full orchestra which got more than 200,000 hits. There is even a creative netizen who filmed his two parrots seemingly chirping and dancing to the tune. The Instagram sensation shiba inu called Marutaro also gave his contribution, by howling along the catchy tune.
Much to everyone's surprise, Prime Minister Shinzo Abe also participated in the social trend by tweeting a video of himself just doing normal things at home, such as watching TV, cuddling his dog, and reading a book, captioning the video as follows:
"You can't go and meet your friends, or go to dinner parties, but thanks to everyone's efforts, many lives are being saved. With the efforts of every single person, I would like to express my heartfelt thanks."
Author: JAPAN Forward