'Strategic Partners' U.S., China Agree to Resume Trade Talks As Osaka G20 Closes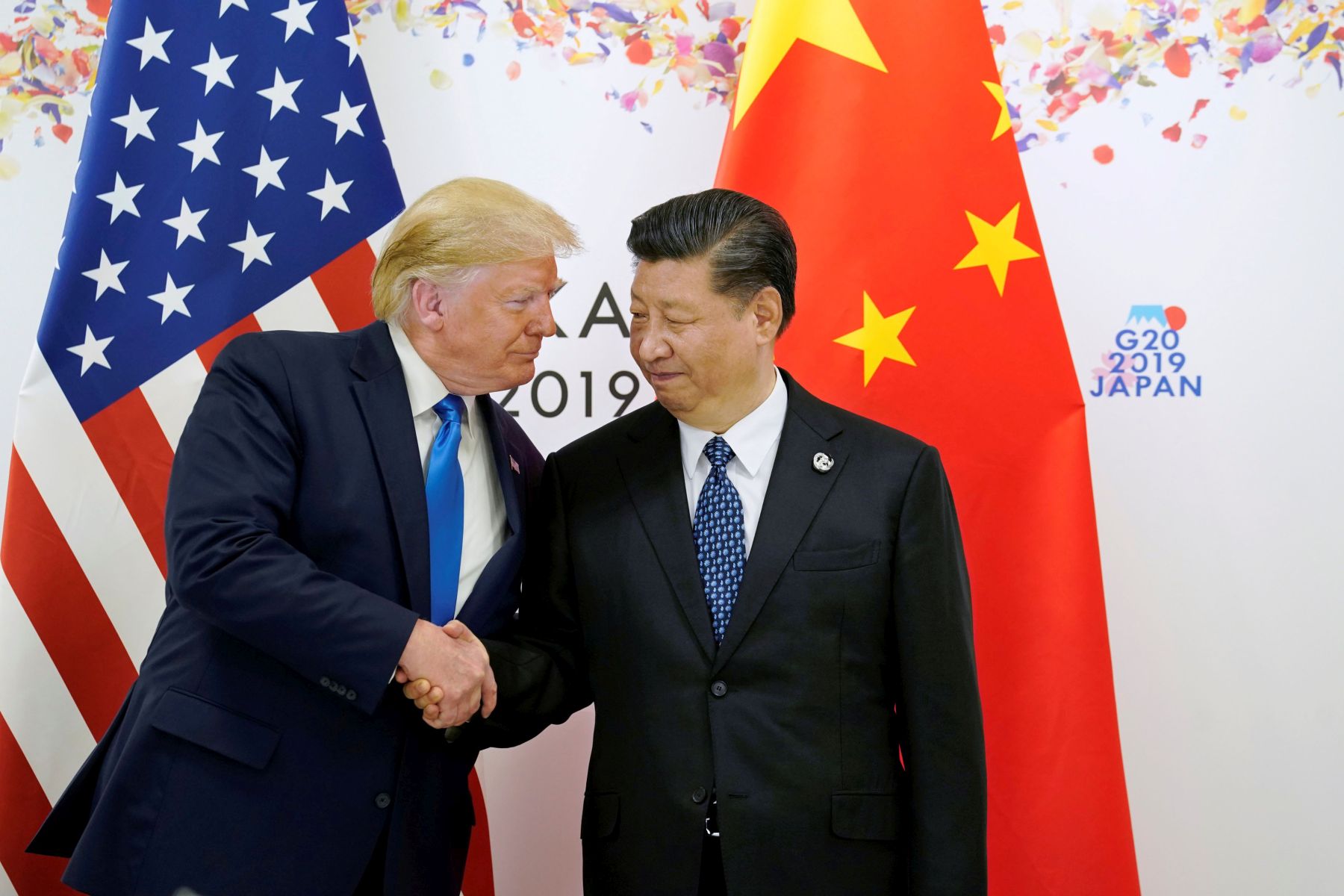 The meeting between United States President Donald Trump and Chinese President Xi Jinping on Saturday, June 29, was undoubtedly among the most anticipated bilateral talks of the G20 Summit in Osaka, and it didn't disappoint.
The leaders of both countries announced separately that they had agreed to resume trade talks, which had come to a halt in May after Mr. Trump accused China of reneging on its promises and raised tariffs on $200 billion USD worth of Chinese goods, to which naturally China retaliated.
Mixed into the context was the United States' ban of some Chinese companies from trading with the U.S. The most notable case was Huawei, the Chinese telecom giant, affecting millions of consumers across the world.
The agreement reached during Saturday's talks effectively staves off an escalating trade war. In concrete terms, it avoided a fourth round of tariffs, amounting to $300 billion USD, which Trump had previously threatened to impose.
'Ping-pong Diplomacy'
On Saturday in Osaka, President Xi opened the talks by referring to what later became known as "ping-pong diplomacy" — a reference to the early 1970's when table tennis teams from both sides engaged each other across the table at a competition in Japan in what was seen as the first building block toward improved bilateral relations. U.S.-China relations were then normalized in 1979.
In the 40 years since, President Xi explained "one basic fact remains unchanged. China and the U.S. both benefit from cooperation and lose in confrontation."
He expressed his hopes to "advance the coordination, cooperation, and stability" between the two countries.
In response, President Trump said: "I actually think that we were very close, and then something happened where it slipped a little bit. And we're getting a little bit closer, but it would be historic if we could do a fair trade deal. That's what I look forward to doing."
It would be "monumental" if achieved, Mr. Trump said.
After the meeting, about an hour ahead of President Trump's scheduled press conference at the Osaka Imperial Hotel, China's state-owned Xinhua News Agency reported that the U.S. had agreed "not to impose further tariffs on Chinese products."
The report the two leaders further agreed to "reopen trade talks on the basis of equality and mutual respect."
The U.S. Side of the Story
Immediately after the talks, the Associated Press reported that Trump had briefly commented on the discussion, saying that trade talks were "back on track."
President Trump started his press conference by congratulating Japanese Prime Minister Shinzo Abe on the success of the G20 Summit, saying he had done "an incredible job."
He then veered toward the much-awaited topic of trade with China. Mr. Trump complimented his Chinese counterpart, saying he was a "brilliant leader" and that the talks had gone very well. He then disclosed that the two had agreed to engage in further talks on trade.
The two leaders also touched upon Huawei, a difficult topic which Trump said he wanted "to leave until later in the negotiations," but that he had already agreed that U.S. companies would be partially allowed to sell parts to the Chinese telecom company.
However, on a followup question, President Trump refused to commit to taking Huawei off the blacklist. "We are going to talk about that on Tuesday," he said.
President Trump described the U.S. and China as "strategic partners."
"I think we can help each other. We can be great for each other. Right now we are open to China," the U.S. President said.
Mr Trump specified how he agreed to sell products from American farms to China, going so far as saying, "In the end the farmers will be the main beneficiary." But he didn't go into much detail about what was agreed upon.
He gave hints that the discussions also touched upon Chiense students in the U.S., suggesting that there might be moves to make staying in the U.S. easier after graduation.
(Click here to read additional coverage of the Osaka G20 meetings.)
Author: Arielle Busetto