[Hidden Wonders of Japan] Summer Has Come, and So Has Japan's Ubiquitous Mosquito Incense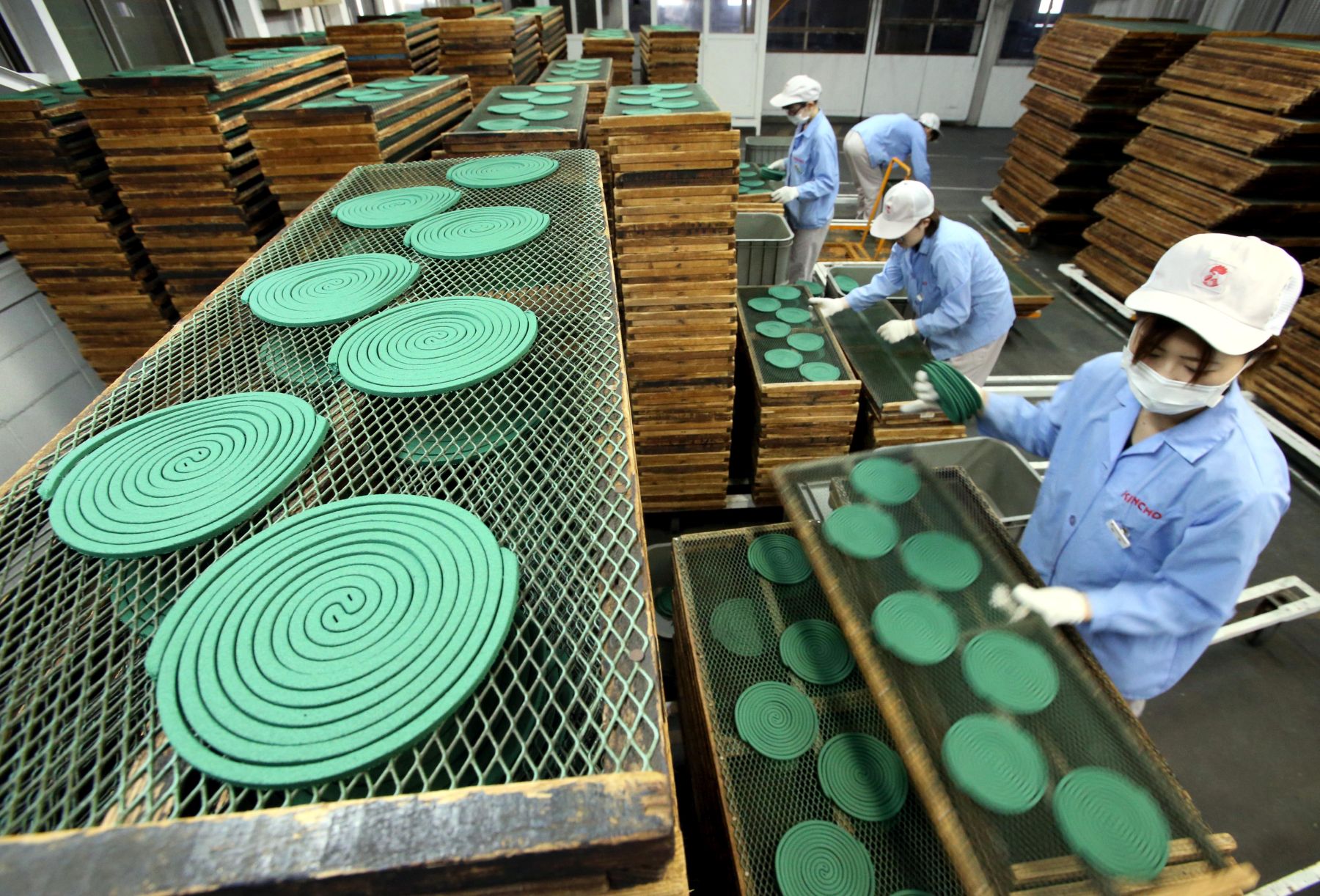 Nothing says summer more than the coming of one of the most hated insects of all time: the mosquito.
But with the mosquito also comes the soothing scent of the season's characteristic dark green spiral shaped mosquito coil, katori senko, which is commonly found throughout Japan during the summer months.
The Kincho brand's Kishu factory in Arida, Wakayama Prefecture, considered the birthplace of katori senko, is the place to go when you're ready to stock up on Japan's spiral version of mosquito repelling incense. The company is known as Japan's largest producer of mosquito coils, and annual production reaches its peak at this time of the year as people prepare to battle the flying pests in the coming summer heat.
There is a reason for the product's popularity. The mosquito coil blends about 10 different types of plants and other ingredients and reshapes them into sheets which are then cut out into the typical spiral form. The method for this process has been passed on for generations.
After the sheets have dried, the staff conducts a thorough quality control check of every single sheet of the product to make sure there are no cracks. Despite the time-consuming meticulous check, the factory manages to produce about 300,000 coils a day.
The Kishu factory leader, Asai Hiroshi (54), explained the company's philosophy. "[Katori senko] is something which is made from living things, so we try to make the coils with the utmost respect. There is also the relaxing element. We just want people to enjoy it," he explained.
(Click here to read the article in its original Japanese.)
What is your Hidden Wonder of Japan? Upload your picture here.
Author: JAPAN Forward