SUMO | Tobizaru Off to Flying Start with Win Over Ozeki Shodai in Kyushu Basho
Making his debut at the komusubi rank, Tobizaru put on an impressive display of sumo for an opening-day win.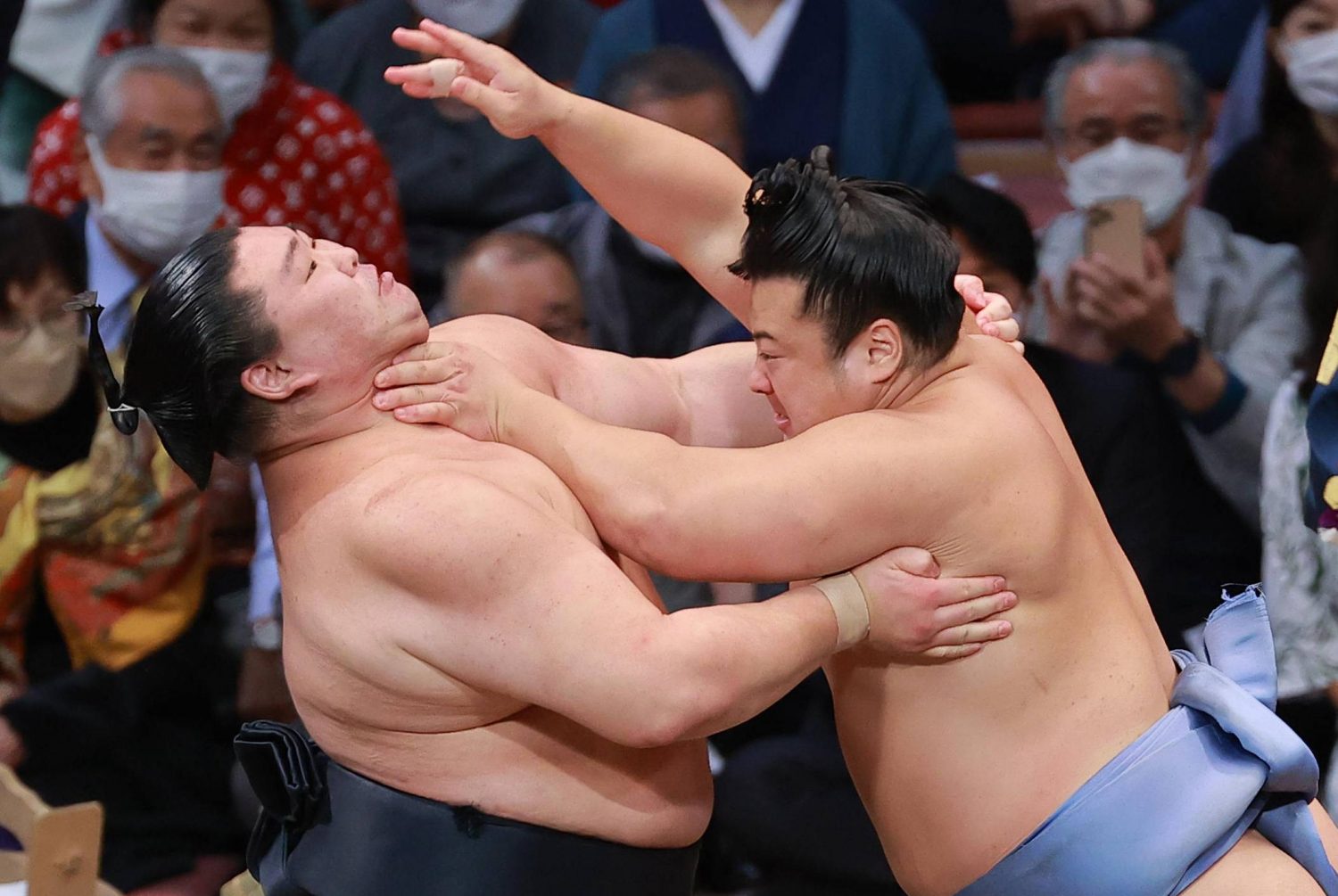 This article first appeared on SportsLook, JAPAN Forward's dedicated sports website.
Sumo's Flying Monkey Tobizaru got off to a flying start when he defeated ozeki Shodai on Sunday, November 13, the opening day of the Kyushu Grand Sumo Tournament.
Komusubi Tobizaru, making his debut in the sanyaku ranks, did a superb job of preventing Shodai from getting a grip of his belt and used several powerful arm thrusts to send the ozeki out in the day's penultimate bout at Fukuoka Kokusai Center.
Tobizaru went 10-5 in the Autumn Basho in September and won the Outstanding Performance Award to earn promotion to komusubi, his highest rank ever.
"I was able to use my brand of sumo and move forward," Tobizaru said. "I'm doing my daily practice and just trying to stay confident. The key is to keep moving forward."
Shodai went a disappointing 4-11 in the September tournament and needs a winning record to maintain his ozeki status for the 2023 New Year Basho in January.
Read the full story on SportsLook.

Author: Jim Armstrong
The author is a longtime journalist who has covered sports in Japan for over 25 years. You can find his articles here.