Takakeisho Off to a Convincing Start at Kyushu Basho
The ozeki grappler is hoping to boost his chances for promotion to sumo's top rank after the Kyushu Basho by winning a second consecutive title.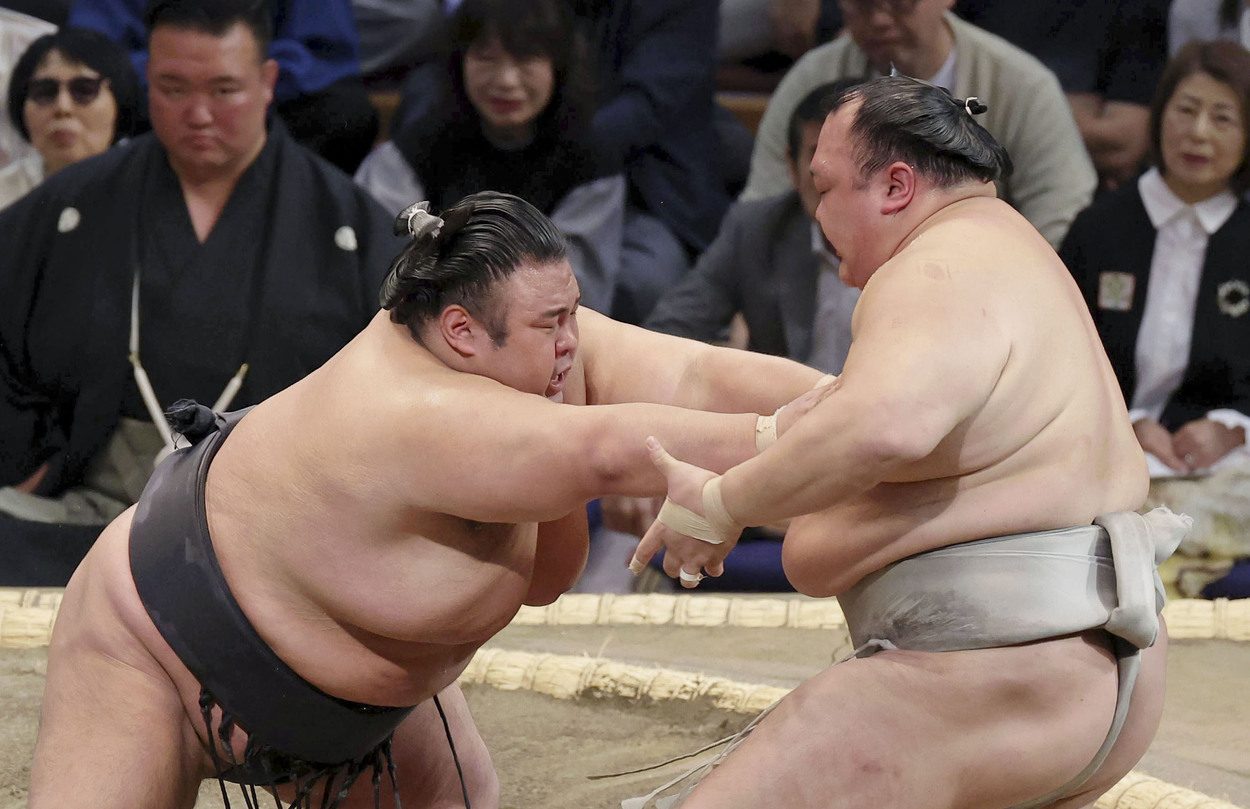 Read the full story on SportsLook - Takakeisho Off to a Convincing Start at Kyushu Basho
Ozeki Takakeisho overpowered komusubi Hokutofuji on Sunday, November 12, the opening day of the Kyushu Basho.
In the day's final bout at Fukuoka Kokusai Center, Takakeisho came bursting out of the face-off and used his trademark arm thrusts to send Hokutofuji out over the straw ridge while barely breaking a sweat.
With a chance to improve his chances for promotion to yokozuna, Takakeisho is highly motivated to get off to a good start in the 15-day Kyushu Grand Sumo Tournament, the last of 2023. He's had a history of struggling out of the gate and wants to avoid that in the first week.
Takakeisho captured his fourth top-division title by winning a championship playoff with 21-year-old rank-and-filer Atamifuji in the Autumn Basho in September.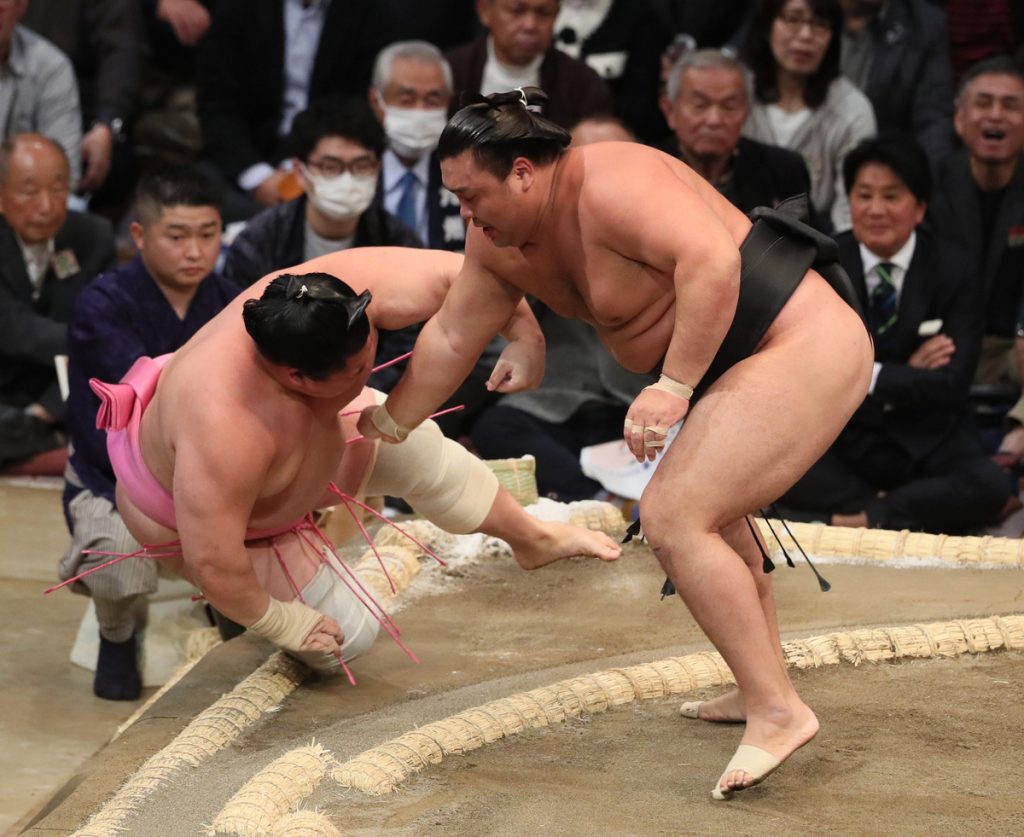 In other major bouts, ozeki Kirishima manhandled Ura when he got both arms inside on the top maegashira and used a frontal crush-out at the edge to start with a convincing win.
Mongolian ozeki Hoshoryu went on the attack from the outset and deployed several powerful arm thrusts to defeat former ozeki Shodai in a matter of seconds.
Sekiwake Daieisho, who is bidding for promotion to ozeki, unleashed a barrage of powerful arm thrusts to the head, chest and throat of No 2 maegashira Meisei to pick up a convincing opening-day win.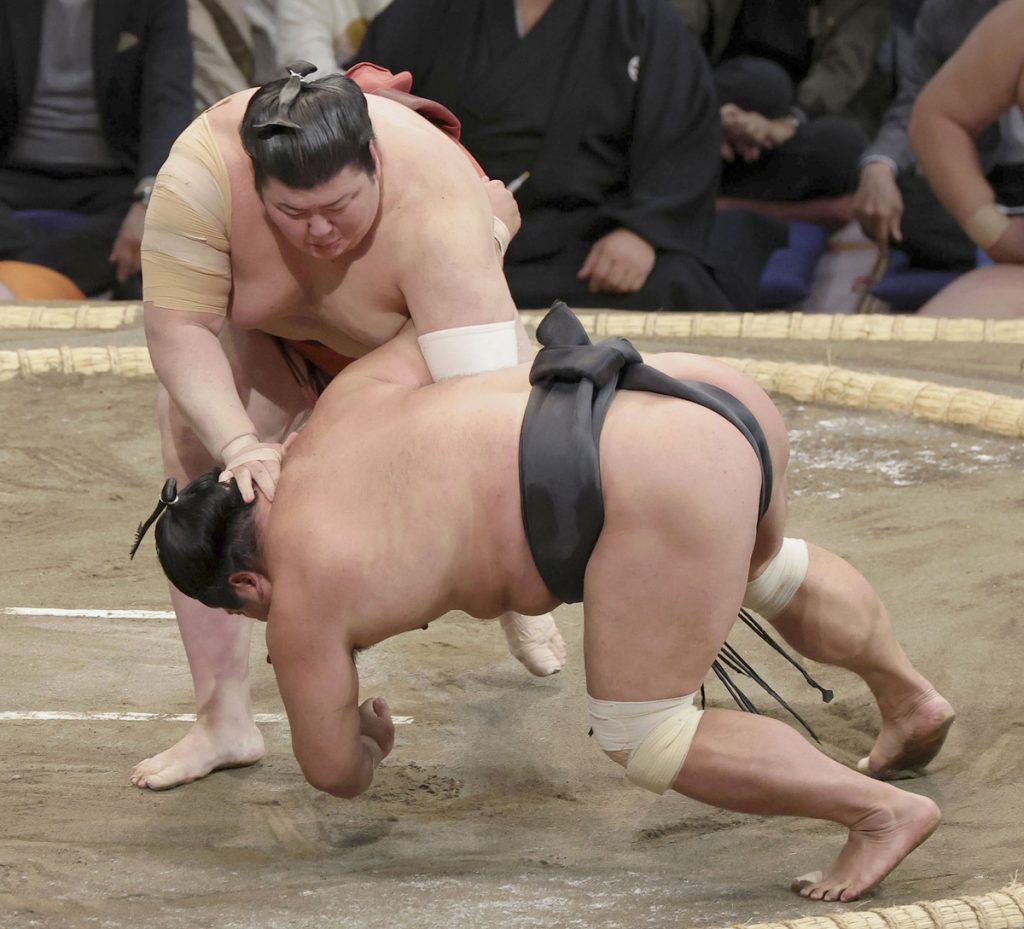 Atamifuji Outduels Myogiryu on Day 1 of Kyushu Basho
Eighth-ranked maegashira Atamifuji got off to a winning start when he used a perfectly timed arm-lock throw to defeat veteran Myogiryu, a No 9 maegashira.
Continue reading the full story on SportsLook.
RELATED:

Author: Jim Armstrong
The author is a longtime journalist who has covered sports in Japan for over 25 years. You can find his articles on SportsLook.