[JAPAN SPORTS NOTEBOOK] Yuki Tsunoda Heading in the Right Direction
In his third season as a Formula One driver, Yuki Tsunoda says he's aiming for better results but sees AlphaTauri's progress, citing the past three races.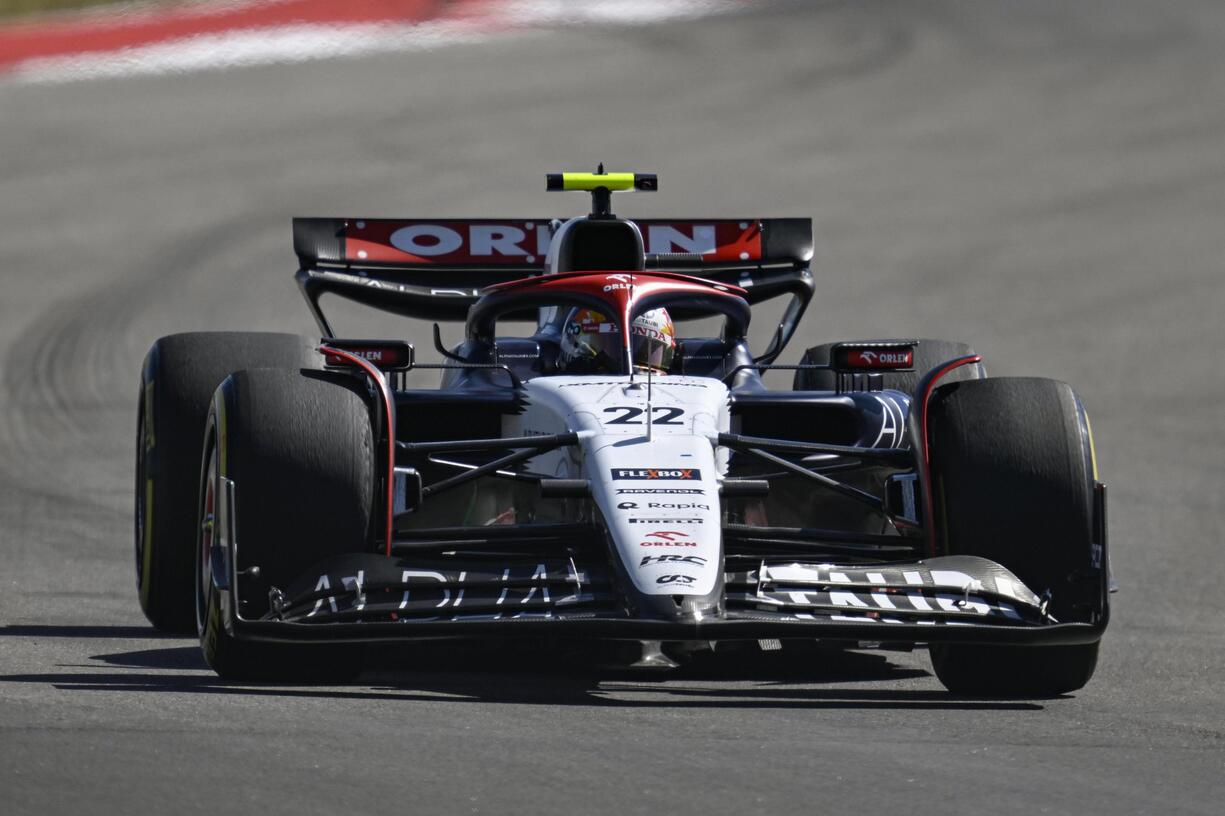 Read the full story on SportsLook - [JAPAN SPORTS NOTEBOOK] Yuki Tsunoda Heading in the Right Direction
In a Formula One season dominated by record-breaking Red Bull driver Max Verstappen (17 victories in 20 races to date), AlphaTauri's Yuki Tsunoda has had his best overall results of late.
Tsunoda, who's in his third season as an F1 driver, is coming off a ninth-place finish at the Sao Paulo Grand Prix on November 5.
Two races before that, the 23-year-old was eighth in the United States Grand Prix on October 22 at Circuit of the Americas in Austin, Texas, finishing 74.385 seconds off Verstappen's winning time.
In between, Tsunoda was 12th in the Mexico City Grand Prix on October 29.
The Kanagawa Prefecture native has also had a trio of 10th-place finishes this season: the Australian Grand Prix (April 2), the Azerbaijan GP (April 30), and the Belgian GP (July 30).
Tsunoda currently sits in 14th place (among 22 competitors) in the driver standings. Two races remain in the 2023 season. Round 22, the Las Vegas Grand Prix, is set for November 16-18, followed by the season finale at Abu Dhabi on November 24-26.
In 2022, Tsunoda finished in 17th place.
As an F1 rookie in 2021, he was 14th.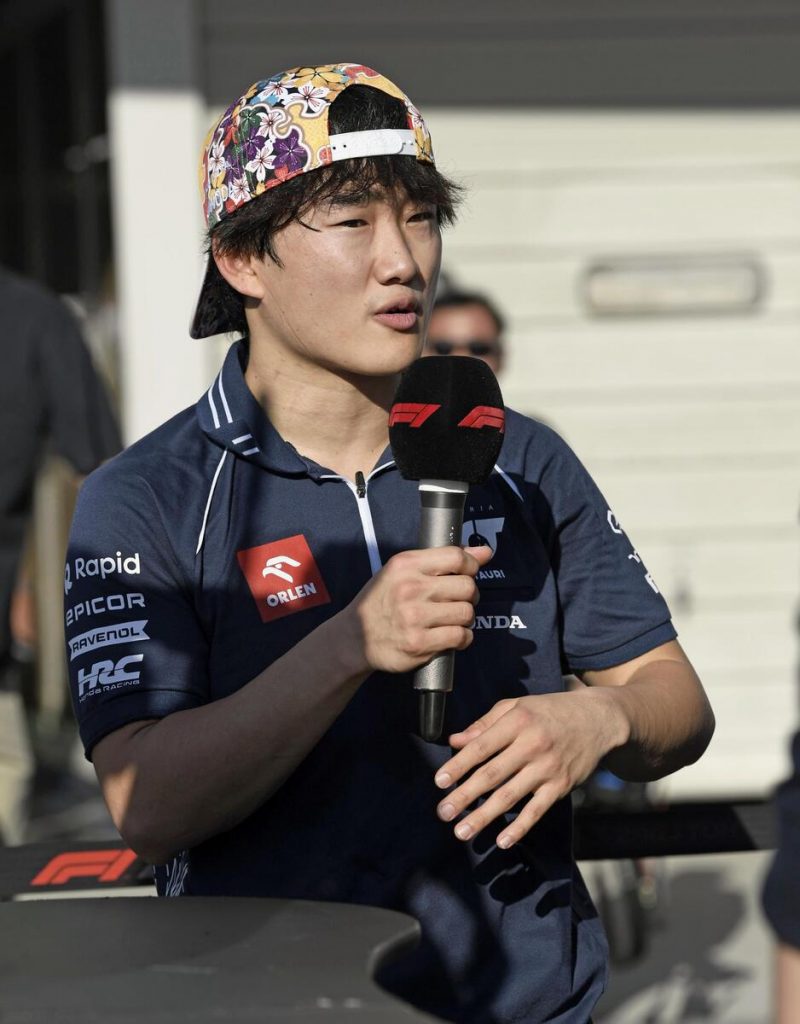 Yuki Tsunoda Reflects on Sao Paulo Grand Prix
After the race in Sao Paulo, Tsunoda said he had mixed feelings about his performance.
"I'm happy for scoring points, but I definitely could've done more," Tsunoda said, according to this story, posted on formula1.com.
He continued: "I made a mistake in Turn 10, which caused me to lose one position, so I'm really sorry to the team."
Tsunoda then said, "I think more was possible, especially as we were managing some reliability issues that we'll look into."
As for the overall picture, Tsunoda continued his post-race analysis by noting teammate Daniel Ricciardo, who finished 17th, struggled due to an early crash. But the Japanese driver believes AlphaTauri is progressing in a positive manner.
"It's such a shame about Daniel because he was also really fast. I think we both could've scored points today," Tsunoda told F1's official website. "Looking at the positives, starting 16th and ending up ninth shows the strong pace of the car and that we've definitely made a big step in the last races since we introduced the upgrades in Austin."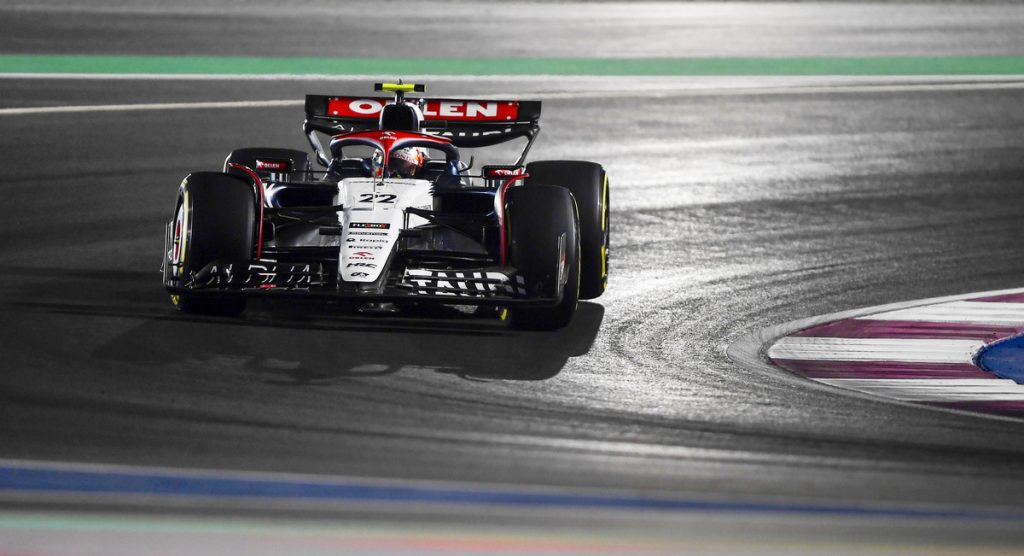 Tsunoda Seeks Strong Finish to the F1 Season
With 21 points entering the penultimate race of 2023, AlphaTauri trails Williams by seven points in the constructor standings. The two teams are eighth and seventh, respectively, among F1's 10 teams.
Tsunoda aims to help AlphaTauri climb past Williams in the standings.
"We're in a good rhythm now, scoring points in three [consecutive] weeks, and it's important to keep that momentum for the last two races of the season," Tsunoda said, according to FormulaOne.com.
Tsunoda added, "We'll keep extracting performance from the car and aim to continue scoring points, to close the gap to Williams."
Upgrades to Tsunoda's car included an overhauled "suspension and chassis geometry to increase downforce," motorsport.com reported.
Tsunoda is pleased with the upgrades. Speaking to motorsport.com, he said, "Inside the car, I feel quite similar. Obviously, I feel better, I feel more balanced. "The results say everything. We definitely made a big step, especially with the upgrades we had in Austin.
"Before Austin, we didn't score enough points often. Now, we're scoring three races in a row. That shows everything."
RELATED:
Continue reading the full story, which includes news items on tennis, baseball and more, on SportsLook.
Author: Ed Odeven
Find Ed on JAPAN Forward's dedicated website, SportsLook. Follow his [Japan Sports Notebook] on Sundays, [Odds and Evens] during the week, and X (formerly Twitter) @ed_odeven.