Takayasu and Atamifuji Share Lead at Midway Point of Autumn Basho
Former ozeki Takayasu has been in this position before and will need to stay strong over the second week of the Autumn Basho to win his maiden championship.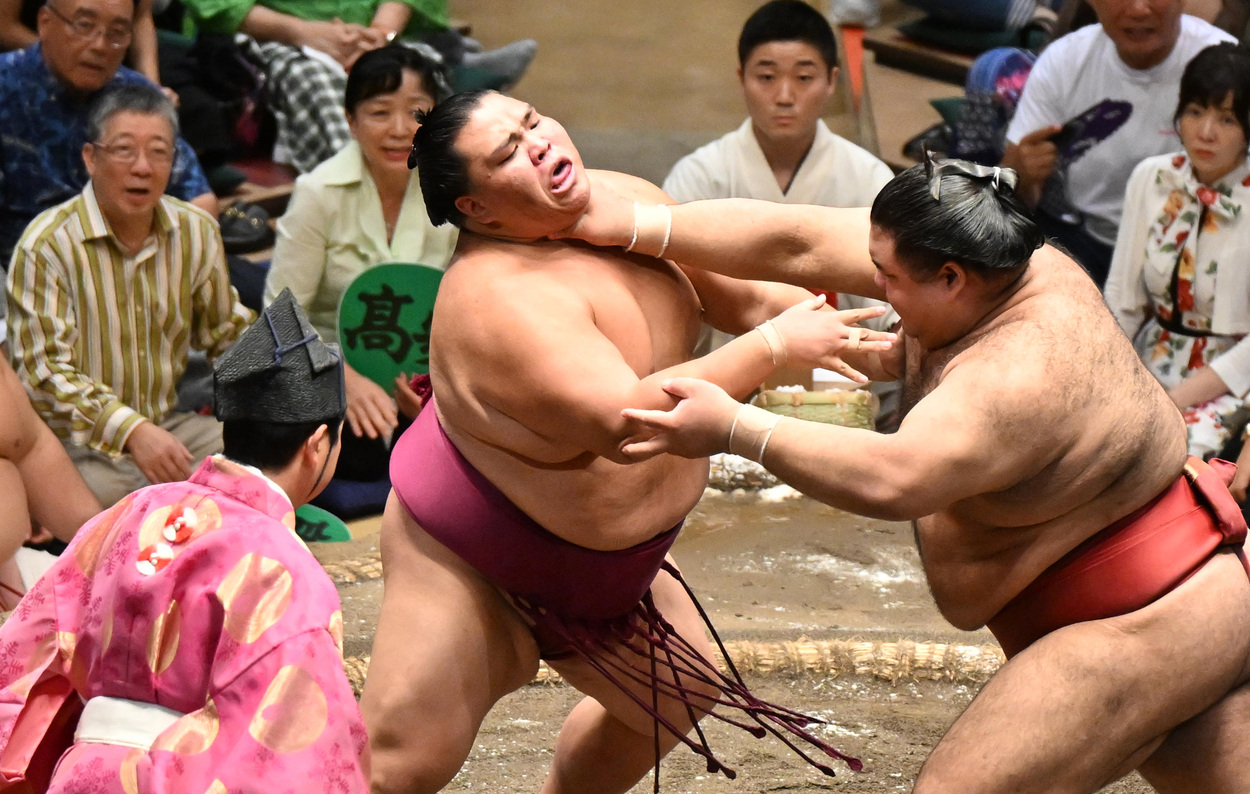 Perennial runner-up Takayasu is one of two leaders at the midway point of the Autumn Basho after a clutch win over Mitakeumi on Sunday, September 17.
In a showdown of former ozeki, No 7 maegashira Takayasu overcame a slow face-off, circled to his right and finished with an impressive slap-down of 11th-ranked Mitakeumi.
With the win, Takayasu improved to 7-1 at the midway point of the 15-day Autumn Grand Sumo Tournament at Ryogoku Kokugikan in Tokyo. He shares the lead with maegashira No 15 Atamifuji, who recorded a frontal push-out victory over 14th-ranked Aoiyama (2-6) on Sunday.
Takayasu has been a runner-up a total of seven times in his long career but has never lifted the Emperor's Cup.
The last time he came close was November of 2022 when he went 12-3 in the Kyushu Basho and was awarded the Outstanding Performance Award.
But he lost his final bout to Abi and then went to a three-way playoff with Abi and Takakeisho.
In the first playoff match, Takayasu drew Abi, but lost after his head slammed hard into Abi's chest at the face-off. Takayasu appeared stunned and needed assistance to get off the ring.
Abi would eventually win the playoff and Takayasu was left to rue another missed opportunity.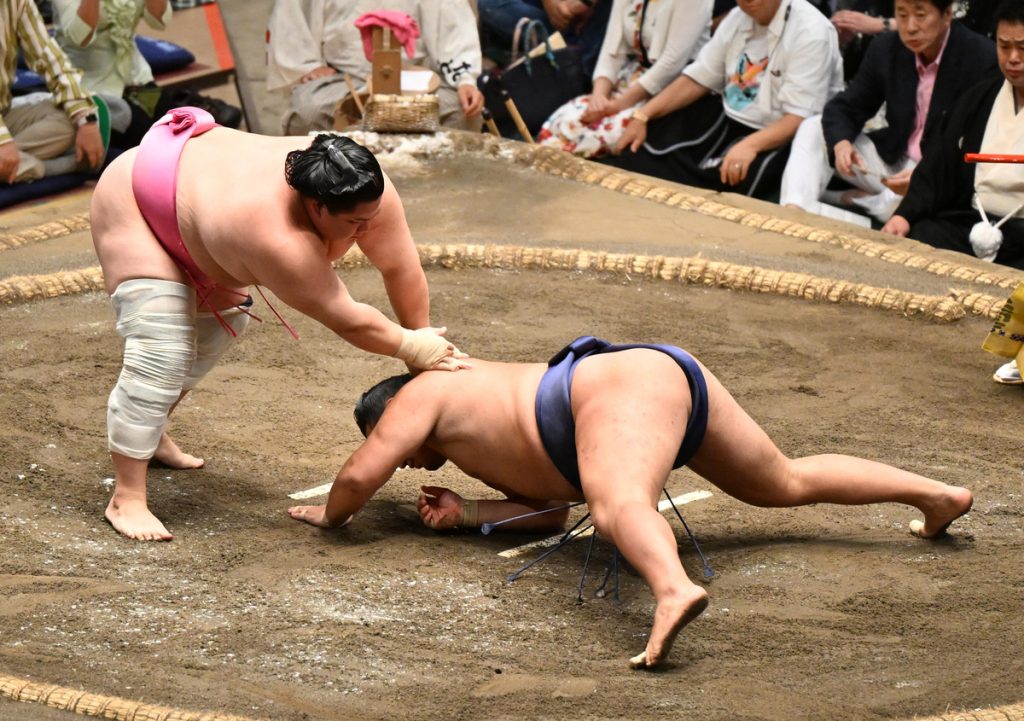 Hoshoryu Falls to 3-5 at Autumn Basho
In other major bouts on Sunday, newly promoted ozeki Hoshoryu (3-5) was handed a shock defeat by Ura when the No 4 maegashira shoved his opponent back to the edge and swatted down the stunned Mongolian. Ura improved to 5-3.
Hoshoryu was promoted to sumo's second-highest rank after winning the July tournament in Nagoya. But he struggled during the first week of the Autumn Basho.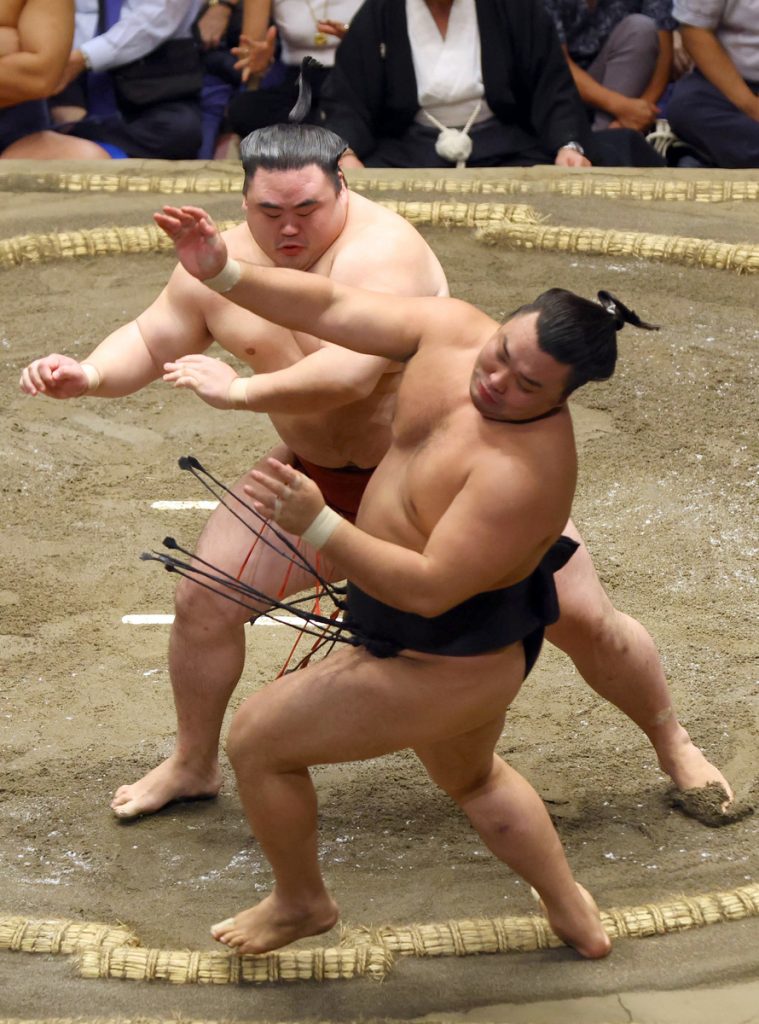 No 4 maegashira Takanosho (4-4) handed ozeki Kirishima, who needs a winning record in this tournament to hold on to his rank for the November basho, a setback, thrusting out the higher-ranked grappler. Kirishima slipped to 5-3.
"I just wanted to go all out against the ozeki and see what I could do," Takanosho said. "I've had success against him in the past so I felt confident going in."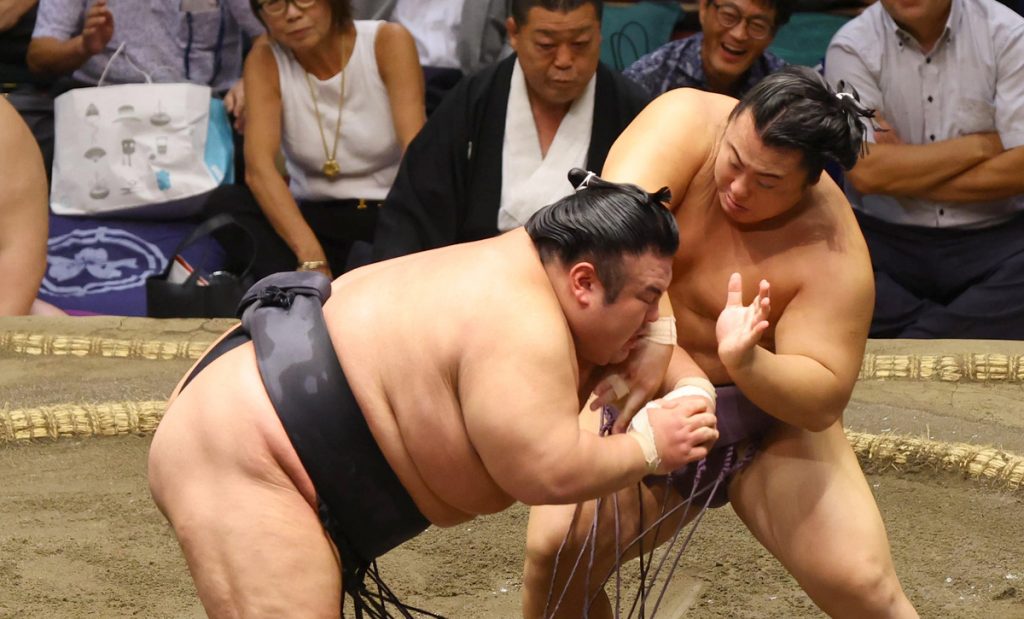 Tobizaru Conquers Takakeisho
Sumo's Flying Monkey Tobizaru made it a clean sweep of ozeki losses when he shoved out Takakeisho in the day's final bout.
Komusubi Tobizaru improved to 5-3, the same record that Takakeisho now has.
Sekiwake Wakamotoharu stayed one win off the pace when he shifted to his left at the edge and swatted down winless No 3 maegashira Tamawashi to move to 6-2.
Fifth-ranked maegashira Gonoyama also stayed one win off the pace at 6-2 when he bulldozed Kotoeko out with a series of arm thrusts to the upper body. Maegashira No 8 Kotoeko fell to 2-6.
Further down the ranks, Myogiryu is also at 6-2 after he defeated fellow rank-and-filer Daishoho (2-6).
Sekiwake Daieisho dodged a bullet when he swatted down newly promoted komusubi Nishikigi at the edge to give both grapplers a record of 4-4.
Popular No 2 maegashira Asanoyama overpowered top maegashira Meisei (3-5) with a frontal force-out to improve to 4-4.
RELATED:
Follow sumo coverage throughout the year on SportsLook.

Author: Jim Armstrong
The author is a longtime journalist who has covered sports in Japan for over 25 years. You can find his articles on SportsLook.