Thailand's LYRA, 'Girl Crush' Sister of Japan's AKB48, Shines in Debut Single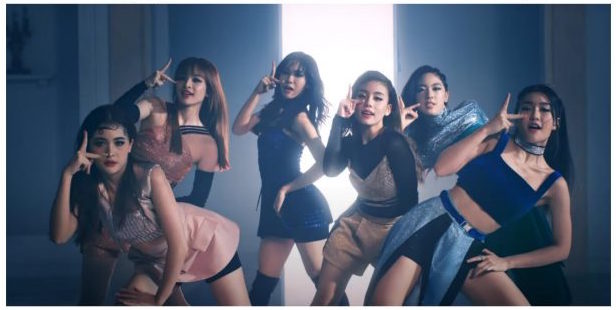 Six stars are shining bright over Thailand right now, with a debut single that ー as of posting ー has racked up over two millions views on YouTube. It's a feat that should make their Japanese senior sister group, the internationally-acclaimed AKB48, proud.
LYRA, the sub-unit of the idol group BNK48 created in collaboration with Universal Music Thailand, launched its self-titled debut single on Wednesday, October 7. (As widely-known, Japan's AKB48 has official sister groups in other Asian countries managed by local agencies, all carrying the 48 Group brand while adopting country-specific names.)
LYRA's conception was announced by iAM (Independent Artist Management) in 2019 as a collaboration between them and Universal Music Thailand in a bid to release original Thai pop songs separately from those of BNK48's.
BNK48, like other AKB48 sister groups, primarily adopts the Japanese group's songs into their own language. They rarely release their own original songs. LYRA attempts to divert from that.
LYRA showcases its self-titled track with a Western pop style that is both elegant and energetic — heavily-punctuated by drum-and-bass instrumentals as well as rapping, which are both uncommon in 48 Group songs. LYRA exhibits more of a "girl crush" image similar to that of contemporary Korean pop groups like BLACKPINK, (G) - IDLE, and Everglow.
Watch the music video for "LYRA" here.
A New Asian Music Scene?
Many fans see this as the group's way of breaking into and establishing a solid foundation in the international pop music scene across Asia and beyond.
The six-member dance-pop group consists of members Pun (leader, main dancer, main rapper), Noey (main vocalist), Jennis (lead vocalist), Fond (lead vocalist), New (vocalist, sub-rapper), and Niky (lead rapper, vocalist, and the youngest member).
LYRA's name is quite symbolic. It is the name of the constellation that consists of six stars, and one of the 48 constellations recorded by Greek astronomer Ptolemy. Lyra itself symbolizes the lyre, the instrument used by the iconic musician Orpheus in Greek mythology. The six members of LYRA the music group were chosen from among BNK48's members.
Fans have speculated that each member had a star assigned to them since the six girl posts different parts of the Lyra constellation on their social media: Pun as Vega or Alpha, Noey as Epsilon, Jennis as Delta, New as Zeta, Fond as Sulafat or Gamma, and Niky as Sheliak or Beta.
Behind the Scenes
Leading up to their debut, the group's journey was documented through their own reality show Lyrality, as well as short vlogs on Youtube entitled LYRA Diary. Both shows bring fans behind the scenes of the LYRA's grand launch, with various footage of the members' dance training, vocal recordings, photoshoots, and the creation of their debut music video.
LYRA is out to prove its stars have got what it takes to break into the international music scene. You may want to be ahead of the crowd and follow the light of LYRA now!
Author: Micah Go