The Eerie Costumers Of Japan's Night Parade of One Hundred Demons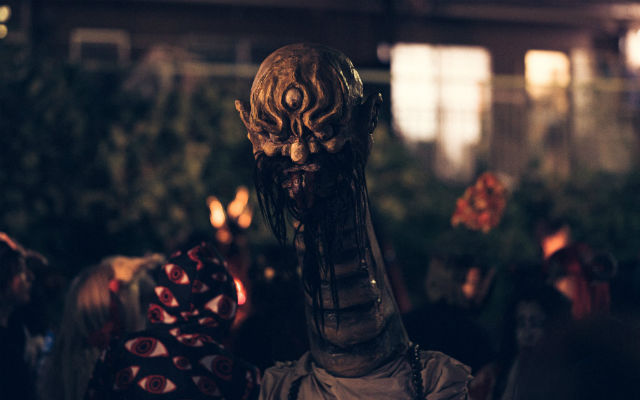 Japan and cosplay go hand-in-hand, so it's no surprise that every year the gigantic Halloween celebration in Shibuya (which unfortunately erupted into complete chaos last year) yields a mass of creative costumers.
An often overlooked celebration in Kyoto, however, offers just as as impressive--and possibly more terrifying--assembly of costumes.
On the third Saturday of every October, Kyoto plays host to a recreation of the Hyakki Yagyō (Night Parade of One Hundred Demons), where a massive swarm of Japanese ghouls and monsters are unleashed in pandemonium.
To recreate the legendary event of yokai invading the human world, Kyoto's Taishogun Shopping Street (which already has dozens of yokai-themed shops and spooky sculptures) welcomes an event called the "Yokai Parade", where hundreds of people dress up in amazing costumes based off of ghastly creatures from Japanese folklore.
The rest of the article can be viewed on our partner's website, grape Japan at "The Eerie Costumers Of Japan's Night Parade of One Hundred Demons"