Tigers Rough Up Buffaloes Ace Yoshinobu Yamamoto to Take Game 1 of the Japan Series
Koji Chikamoto and Takumu Nakano both had two RBIs and rookie Shoki Murakami tossed seven scoreless innings in an 8-0 win over Orix in the Japan Series opener.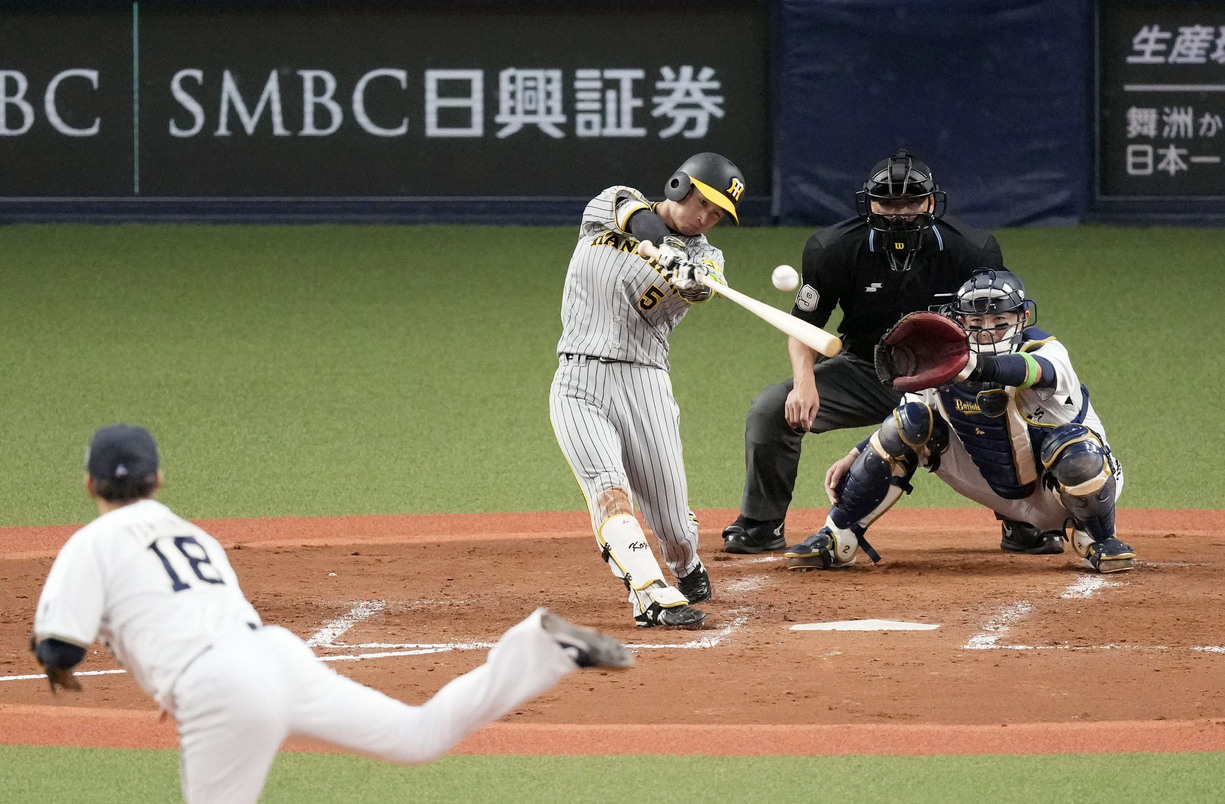 Read the full story on SportsLook - Tigers Rough Up Buffaloes Ace Yoshinobu Yamamoto to Take Game 1 of the Japan Series
The Hanshin Tigers roughed up ace pitcher Yoshinobu Yamamoto to cruise to an 8-0 victory over the defending champion Orix Buffaloes on Saturday, October 28 in the first game of the all-Kansai Japan Series.
This best-of-seven Japan Series is the first one in 59 years to feature two teams from Kansai. The last time the Tigers won the championship was 1985 when current manager Akinobu Okada was a player.
Koji Chikamoto and Takumu Nakano each drove in a pair of runs to lead the Hanshin offense and Shoki Murakami went seven scoreless innings to upstage Yamamoto.
"There was a lot of pressure but Murakami did a fine job and our hitters really came through for us," Okada said. "Everybody played a part and we'll try to keep this momentum going for the next game."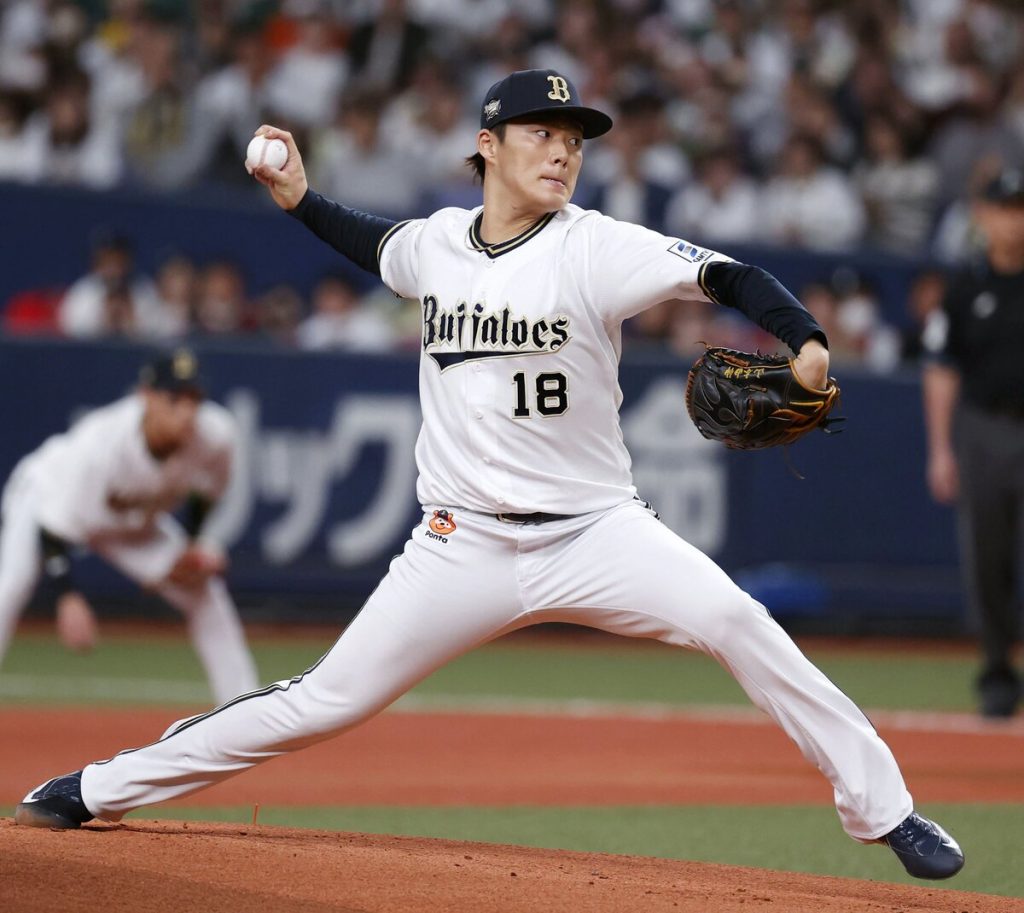 Widely regarded as the best pitcher in Nippon Professional Baseball, Yamamoto was overpowering in the regular season, going 16-6 with 169 strikeouts and a minuscule 1.21 ERA.
The 25-year-old right-hander more or less coasted through the first four innings at Kyocera Dome, giving up just two hits and striking out five.
But the wheels came off in the fifth when the Central League champions tagged Yamamoto for four runs.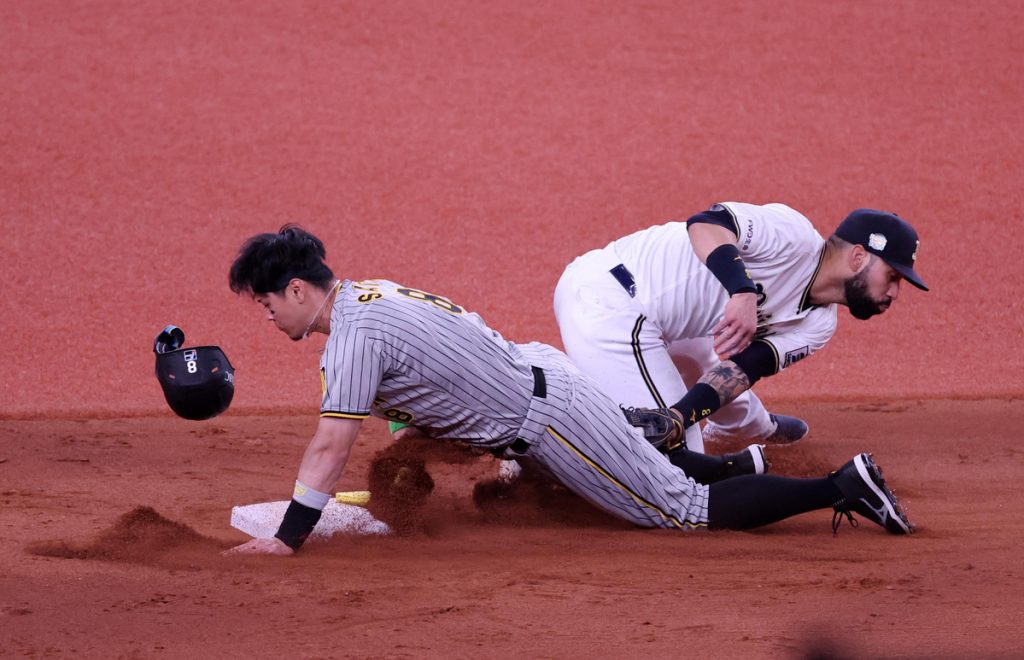 Tigers Take a Commanding Lead in the Fifth
Hanshin infielder Teruaki Sato led off the fifth with a single to center and stole second base. He advanced to third on a deep fly to right by Sheldon Neuse.
Designated hitter Ryo Watanabe then hit a fly ball to left-center that dropped in and scored Sato from third to make it 1-0.
Seiya Kinami followed with a single to put runners at first and second and Chikamoto connected for a bases-clearing triple to the gap in right-center to give Hanshin a 3-0 lead. The speedy Chikamoto had 12 triples during the regular season.
Nakano then hit an opposite field single to left, scoring Chikamoto.
Continue reading the full story on SportsLook.
RELATED:

Author: Jim Armstrong
The author is a longtime journalist who has covered sports in Japan for over 25 years. You can find his articles on SportsLook.