Time to Overcome Hate Toward the Japan Self-Defense Forces
Okinawa officials, by shutting out JSDF members from Coming of Age and other official ceremonies, show disdain for the Constitution, individual rights, and security of the islands.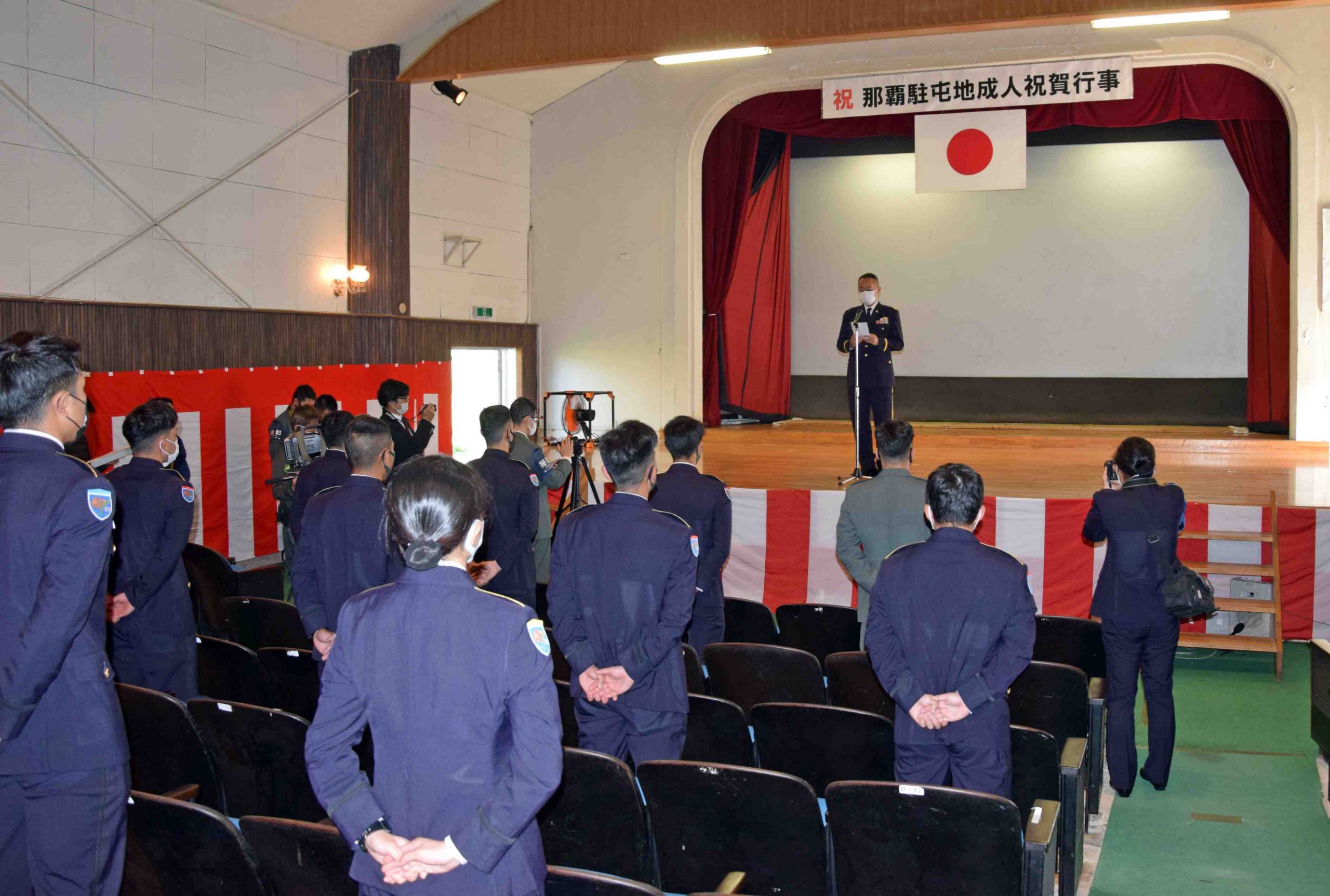 ~~



Two days after Coming-of-Age Day, on January 13, The Sankei Shimbun's Naha bureau received a telephone call from a PR officer at the Japan Ground Self-Defense Force (JGSDF)'s Camp Naha in Okinawa.
"We're going to hold a Coming-of-Age Day ceremony for JGSDF members on January 15. Would you come and cover it?"
However, on January 15, Okinawa Governor Denny Tamaki was scheduled to hold a news conference. The Naha bureau politely declined the invitation. But then there was a second phone call from a different senior official.
"Are you sure you can't come? I think you will find it moving," the JSDF official said. The Naha bureau weighed the circumstances once more, and this time chose the JGSDF.


SDF Troops Shut Out
January 15. Choosing to cover the JGSDF's Coming-of-Age Day proved to be the correct choice. It was a moving occasion. The mayor of Naha and other local government officials sent celebratory messages for the first time.
In order to know why this was moving, one needs to know about the suffering the JSDF has endured in Okinawa.
The JSDF has been stationed in Naha for about 50 years – coinciding with the return of Okinawa to Japan in 1972 – have been on the receiving end of harsh criticism.
Local organizations such as labor unions have repeatedly held demonstrations outside the JSDF's Camp Naha, shouting abusive messages, such as "Murdering troops, go back to the mainland!" and "Don't sully Okinawa with your military boots."
But that's not all. JSDF members' basic human rights have been violated. They have had residence registrations rejected, telegrams refused, and participation in sports competitions ignored.
Their family members have been discriminated against. And there are even cases where the children of JSDF members were not allowed to take part in school entrance or other ceremonies.
One particular problem has been the ban on JSDF members taking part in Coming-of-Age Day ceremonies in Naha. In 1975, the city of Naha asked the JSDF to refrain from attending, "due to fears of confusion [disorder] at the venue."
In 1977, the liberal then-mayor of Naha stated that the "JSDF are not invited," and officially blocked them from attending.
In 1979, the city of Naha did change its stance after it was criticized for violating human rights, and it started to send out invitations to JSDF members. However, this was followed by repeated acts of extreme sabotage by groups such as labor unions and revolutionary Marxist groups.
Labor union members would stand at the entrances of ceremony venues. They would allow women to pass but they would check the men. If they found any men who were JSDF members, they would shout abuse at them and turn them away.
According to a newspaper report at the time, an JSDF member, upon being surrounded by labor union members, said: "This is a once-in-a-lifetime event. I want to take part as an individual," but he was turned away.


Prejudice Against JSDF in Uniform
This kind of activity continued into the Heisei era. Protest rallies took place every year until about 1999, albeit on a smaller scale.
From 2003 onward, the bulk of the management of Coming-of-Age Day ceremonies in Naha switched from Naha Municipal Government to an executive committee. But even then, JSDF members were asked to refrain from wearing their uniforms.
This is why the JSDF have been holding low-key Coming-of-Age Day ceremonies within their own premises for many years.
Article 14 of the Constitution of Japan states that "there shall be no discrimination in political, economic or social relations because of race, creed, sex, social status or family origin."
Article 22 states that "every person shall have freedom to choose his occupation."
It is absurd that the groups that directed hatred toward the JSDF describe themselves as supporters of the Constitution. Moreover, the fact that these people have recently been desperate to form anti-hate speech laws is shocking.


Next Year's Ceremony
This year's Coming-of-Age Day ceremony at the SDF's Camp Naha was a moving experience because it took all of this history into account. The messages of participants were in video format due to COVID-19, but it was significant that local senior officials sent celebratory messages for the first time.
Would it be an exaggeration to say that the JSDF's activities over many years, such as dangerous bomb disposal and emergency patient airlifts in the middle of the night – designed to protect Okinawa residents – have finally been recognized as being more than just ideology?
However, there was also a disappointing moment during this year's ceremony. The message from the mayor of Naha was somewhat condescending, compared to the messages from the mayors of Okinawa and Nanjo.
"To all the new adults: People will want you to act responsibly as adults from now on. Please don't forget to be grateful to those around you. I want you to become dignified members of society who do things in moderation."
This sounds like the sort of thing parents would say to a university student who is still dependent on them. To say this to a 20-year-old JSDF member who has already contributed to his country is somewhat rude.
We want Governor Denny Tamaki to step up and set an example.
In 2020, Tamaki requested JSDF help for disaster assistance four times, for problems relating to swine fever and COVID-19.
Tamaki apparently forgot to send a message for this year's ceremony. But you can be certain that he must attend next year, once the pandemic has calmed down, and deliver a moving speech of appreciation.


(Read the article in Japanese at this link.)


Author: Hiroyuki Kawase, Editorial Writer