Tokyo: A City Full of Michelin Stars — and Delicious Italian Cuisine!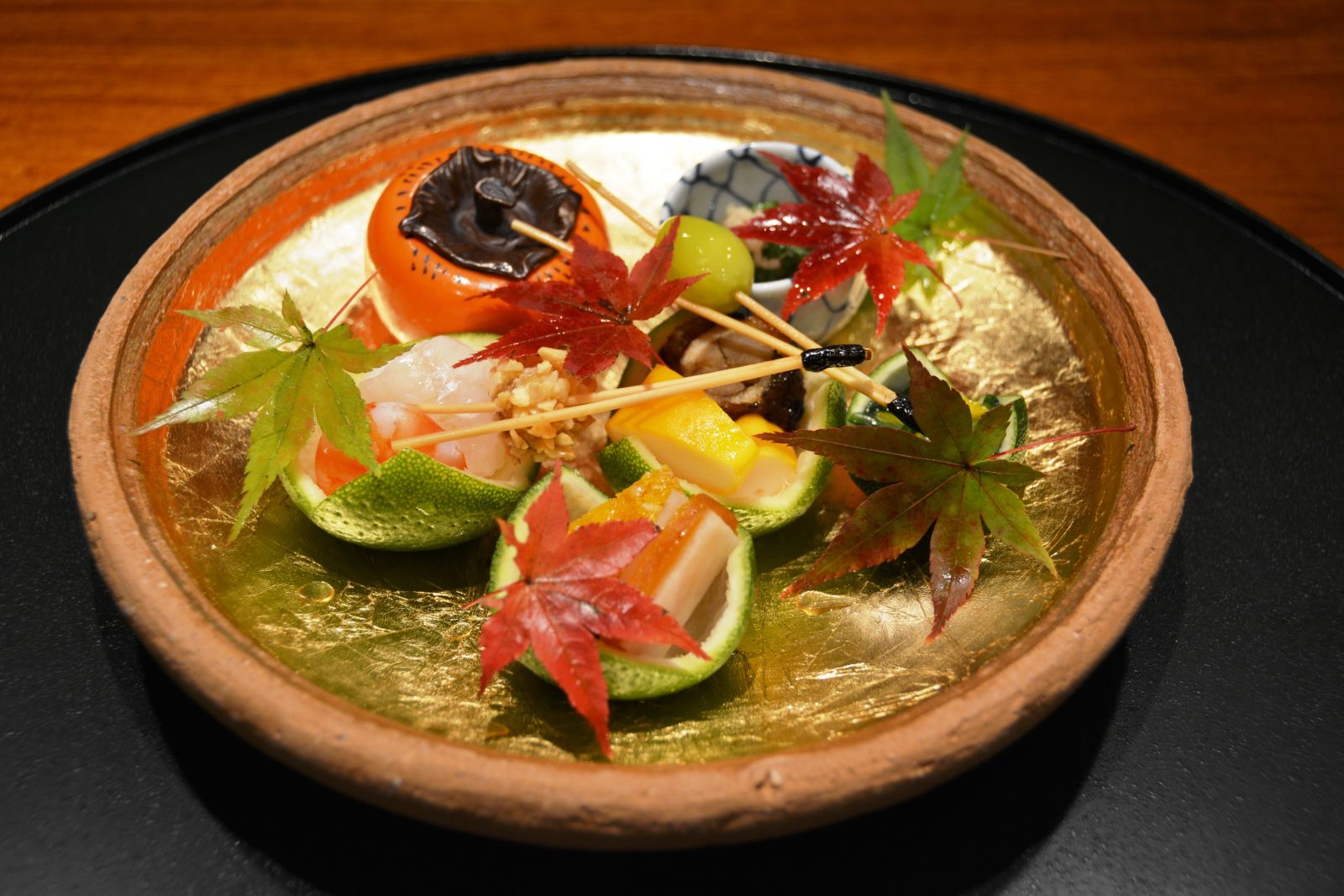 Dining in Tokyo can be an unforgettable experience, considering its nearly endless choice of restaurants. Few other cities in the world can compare.
The numbers speak clearly. In Tokyo we can find, among many others:
55 starred French restaurants (38 with one star, 15 with two stars, and 2 with three stars)

70 starred Japanese restaurants (43 with one star, 21 with two stars, and 6 with three stars)

15 one-star Italian restaurants
As an Italian, I can say that, from the European side of the world, we are always astonished when we discover that there is a place that shines more than our home country. Generally speaking, we are not used to considering Asian cities — Tokyo, for example — as the best places for foodies.
A City Designed for Delicious Food
So what makes Tokyo food culture so special? I have been asked a few times to explain why Tokyo is such a remarkable city, even for the seven judges of the Michelin Guide.
I think that the answer is as simple — and complicated — as Tokyo itself, which means that there is more than just one answer to this question.
First, the size of Tokyo is a factor. It is so big that we can hardly define where it starts and where it ends. This means that the offerings are as plentiful as the city is large — almost endless. And, the more restaurants there are, the greater the possibility to catch the coveted stars.
In addition, the free market competition of plentiful offerings leads to an increase in quality. If you have a restaurant and you want to survive in Tokyo, you have to stand out. If you are not good enough, you will soon be closed.
This is also one of the reasons I can hardly answer when I am asked to suggest places to eat in Tokyo. "Wander around the city and try," I usually reply. If you are a tourist and you want to eat well, you hardly need a guide. Any place, from the simplest izakaya to a Michelin-starred restaurant, is likely to be very good.
The third answer can be found in the economics of Tokyo. It is a rich city. Japanese want to eat well, and they can spend a lot for this purpose.
This is also one of the reasons chefs from all over the world aim to work here. They are well-paid, and they can find the ideal environment, which lets them experiment and be creative.
The general cultural and traditional attitude of Japanese toward food is also a factor. Japanese like eating well and can recognize — as well as create — good food. They care about ingredients and try to respect the simplicity of the taste without adding unnecessary flavorings.
Japanese culture, food included, is very sophisticated and this is a reason Japanese cuisine is one of the most refined in the world.
Japanese chefs can be very analytical and love understanding what flavor matches each food best. Many study the origin of ingredients before carefully choosing what to use. Love for matching flavors extends of course also to what to drink together with the food, as can be seen in the number of passionate Japanese sommeliers there are in Japan.
Last but not the least, Tokyo is a mature international metropolis that has developed an attitude of looking forward while respecting traditions. "Tokyo Tokyo," the cultural project of Tokyo Governor Yuriko Koike, follows this path.
We can see the same attitude in the food sector. We can eat whatever we like from anywhere in the world, or dine on the extremely refined dishes of traditional Japanese cuisine.
This balance suggests that the Japanese are open to new ideas and tastes without forgetting their own roots and traditions.
Tokyo's Italian Restaurants Merit More Stars
Since I am Italian, I have taken note that only one star has been awarded to each of 15 Italian restaurants among the 234 Michelin stars in the city. This is a very low percentage for a cuisine like Italy's, which, like France, is a "country of food."
On the one hand, France brought fine dining to Japan, and places like Joël Robuchon are now institutions. And, of course, the Michelin Guide itself is a French publication, so it should be no wonder why the Guide pays particular attention to French restaurants and local Japanese cuisine.
On the other hand, it seems to me that Italian food is the most-loved foreign cuisine by the Japanese. It is estimated there are around 20,000 Italian restaurants in Tokyo — so many, nobody has been able to count the exact number! It is so popular that the high demand led to the development of Acci, an association of Japanese chefs of Italian cuisine unique in its kind, and one no other country can boast.
Italian cuisine became popular in Japan around the '90s, when Japanese TV programs started paying attention to it and "talents" like Girolamo Panzetta became audience favorites. Trattorias arrived in Japan with the image of "cucina verace" (real, genuine cuisine) made of pasta and pizza.
More than 20 years later, much has changed. Now in Tokyo are extremely refined Italian restaurants, like Bulgari Il Ristorante that's managed by chef Luca Fantin.
As an Italian, I may be biased, but do not think I am mistaken in saying that only one star for such restaurants is really too little.
Author: Stefania Viti for JAPAN Forward