Tokyo After Faxai: 3 Dead, more than 50 Injured, 800,000 Households Without Power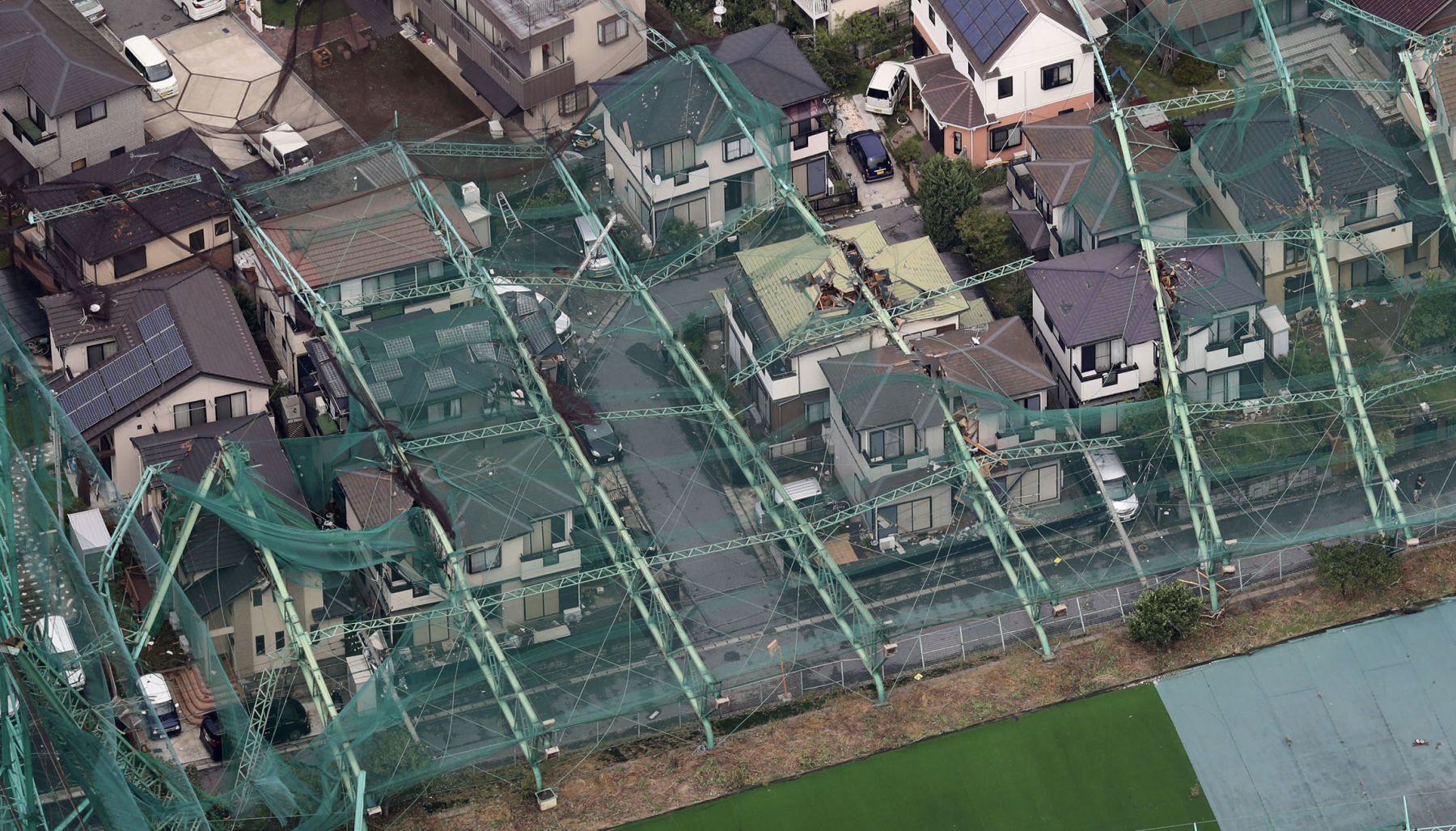 Typhoon Faxai hit the Tokyo area past about 5 A.M. on Monday, September 9, causing casualties, damage to properties, and disruption to transportation in the Tokyo Metropolitan Area.
As of posting, 800,000 households remained without power, most of them after two power towers in Kimitsu City were damaged, thereby severely affecting the Chiba area.
The Casualties
A woman in her 50s died in Setagaya Ward after crossing the road at about 5:25 A.M. and hitting her head against a wall due to a gust of wind. A passenger who discovered her called the authorities, but the woman was confirmed dead at the hospital. An 87-year old man was found dead under a tree in Otaki, Chiba. Furthermore, a 47-year old employee appears to have collapsed as he was trying to fix a power generator at Yokosuka Maritime Self Defence Force in Kanagawa, and was confirmed dead at the hospital.
Several people were also injured, with NHK broadcaster reporting 61 as of 9 P.M. Monday. They were mainly from Shizuoka (11), Kanagawa (6), and Chiba (4).
According the Ichihara Fire Department, there were two women in their 20s living in the premises who were trapped for about an hour. One of the women sustained serious injuries to her chest. Other people living in the surrounding areas were evacuated.
Long Lines for Trains, Buses, Taxis
Train transportation was particularly affected by the storm. Some of the busiest lines, like the Yamanote Line, did not resume their schedule until 10.30 A.M. Monday, while the Chuo Line had restricted service in the early afternoon. As of 2 P.M., operations of many JR lines — including Kashima, Kogane, Sotobu, Narita, Yokosuka, Ueno-Tokyo, and Shonan Shinjuku Line — were still suspended.
The train havoc affected surrounding transportation, with commuters queuing for hours for taxis and buses, and even people filling up coffee shops near the stations while waiting for services to resume.
"It was known that the typhoon would hit from yesterday, I would have liked for there to be alternative transportation provided," a 53-year-old employee living in Mushashino, Tokyo, said.
Railway services, including the Tokaido Shinkansen were temporarily out of service but operations resumed after several hours.
More than 100 domestic flights had been cancelled and airlines were asking passengers to check the latest update after hundreds of international flights in and out of Tokyo were cancelled starting Sunday night.
Chiba Most Affected By Blackout
Tokyo Electric Power Company reported that 934,900 households were initially affected by blackouts. As of 2 P.M. on Monday, 800,000 households were still without power, but affected homes in Ibaraki and Tokyo were scheduled to get their power back within the day.
Blackouts affected companies as well. Sony's subsidiary factory in Kisarazu, Chiba Prefecture, which produces home appliances, such as Playstation 4, was unable to operate on Monday morning due to a power outage. Some employees were forced to work from home.
Chiba City was particularly hard hit, seeing gusts of over 210 km per hour. Around Chiba station, a roof was reported to have collapsed.
In the early hours of September 9 in Ichihara, Chiba Prefecture, a ball catching structure on a golf driving range collapsed, damaging houses in the surrounding residential area.
In Yokohama bay, cargo containers were scattered by the strong wind.
Typhoon Moves Out of Japan
The typhoon is then predicted to move northeast Japan and through to the Pacific. The Japan Meteorological Agency has issued warnings of heavy rain, floods, and landslides in Fukushima and Miyagi prefecture.
In the aftermath of the typhoon, hot temperatures at 36 degrees are predicted in Tokyo, leading to warning against the heat.
Author: Arielle Busetto