Metro Tokyo Braces for Possible Category 3 Typhoon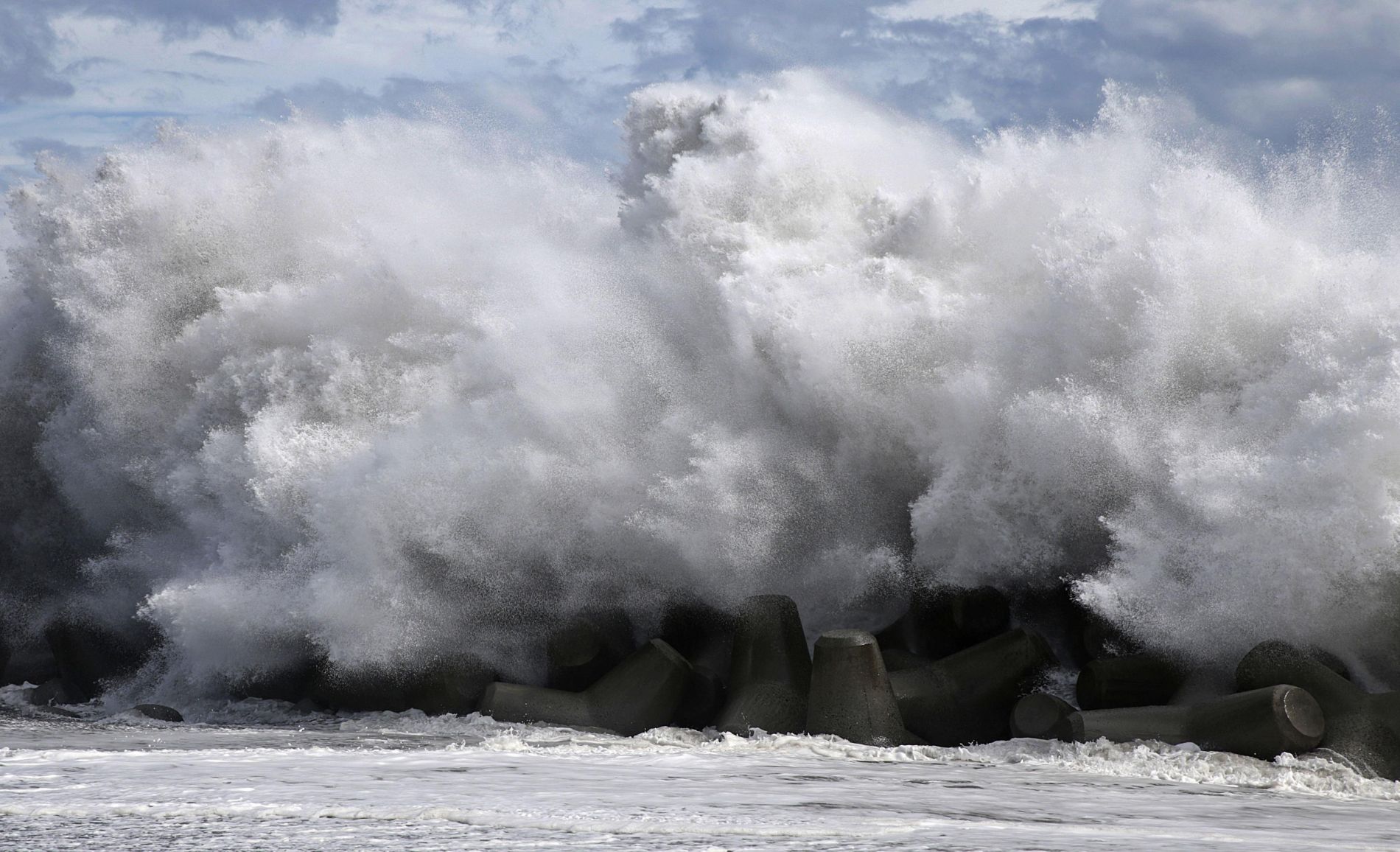 Public broadcaster NHK announced early Sunday evening, September 9, that more than 200 flights coming in and out of Tokyo and train trips had been cancelled.
"Japan Airline is cancelling more than 200 flights to and from Tokyo Airports after 6 pm Sunday. Tokyo Aviation has also decided to call off the most of flights Sunday evening through Monday morning. Other airlines may follow suit," the NHK news reported.
The East Japan Railway Company (JR East) also announced that all its trains wouldn't be running from early morning to 8 am Monday, September 9, for precautionary measures.
The Central Japan Railway company also announced that around 50 bullet train services between Tokyo and Osaka would be suspended or cancelled starting 6 P.M. Sunday.
Japan's weather bureau raised warnings for storm, high waves, and heavy rain (inundation) over most of Tokyo on Sunday afternoon, September 8, as the metropolis braced for Typhoon Faxai's landfall later in the evening.
Faxai developed into a Category 4 equivalent typhoon in the western Pacific Ocean on Saturday, while 400 miles south of Tokyo, weather.com reported. It was expected to be "on the verge of Category 3 status as it arrives in Tokyo."
"Please be on full alert against gusts and high waves and be vigilant about landslides, floods and swollen rivers," the Japan Meteorological Agency said in a statement.
Media reported JMA official Naoji Nakamura as saying the typhoon could bring "record" winds and rains.
As of 4:07 P.M. Sunday local time, of Metropolitan Tokyo's 62 municipalities and special wards, only 19 were not under any weather warnings so far, but they had all been issued warnings, including for gales and floods.
Other southeastern parts of Japan are covered by storm and high waves warnings from the JMA as of 4:44 pm Sunday. Bookmark these JMA pages for weather updates:
Author: JAPAN Forward