Tokyo's Pokemon Cafe Unveils Eevee and Pikachu Menu Plus 151 Pokemon Latte Art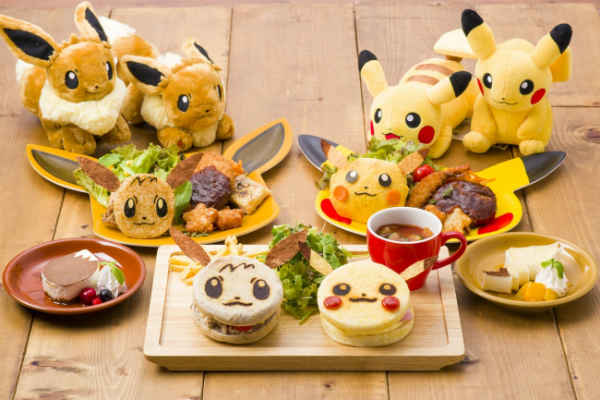 Source: PR Times
Japan's one and only official, permanent Pokemon Cafe is celebrating the release of Pokemon: Let's Go, Pikachu! and Let's Go, Eevee! with a special, limited time only menu to honour the two beloved titular characters of the new games.
The Pikachu Plate meal is a firm favourite on the Pokemon Cafe's menu, but now you can catch an Eevee Plate too, which is basically the same, but you know, Eevee themed.
It costs 1706 yen, and if you'd like to take a cool Eevee plate home with you, you can pay a bit extra (2894 yen both for the meal and plate).
If you just can't decide between these two Pokemon heavyweights, choose the Pikachu and Eevee Good Friends Muffin Plate, which puts both of them in one convenient meal.
The Pikachu muffin is bacon and egg, while the Eevee one is stuffed full of avocado tuna mayo.
But for the Pokemon trainers whose loyalties are firmly decided, you can go all out on one of the two with the plate sets. Including not just the plate main meal, but also the dessert and drink representing that Pokemon.
The rest of the article can be viewed on our partner's website, grape Japan at "Tokyo's Pokemon Cafe Unveils Eevee and Pikachu Menu Plus 151 Pokemon Latte Art."