Tomioka High School Dance Club and Yoko Oginome Collaborate for Midosuji Autumn Party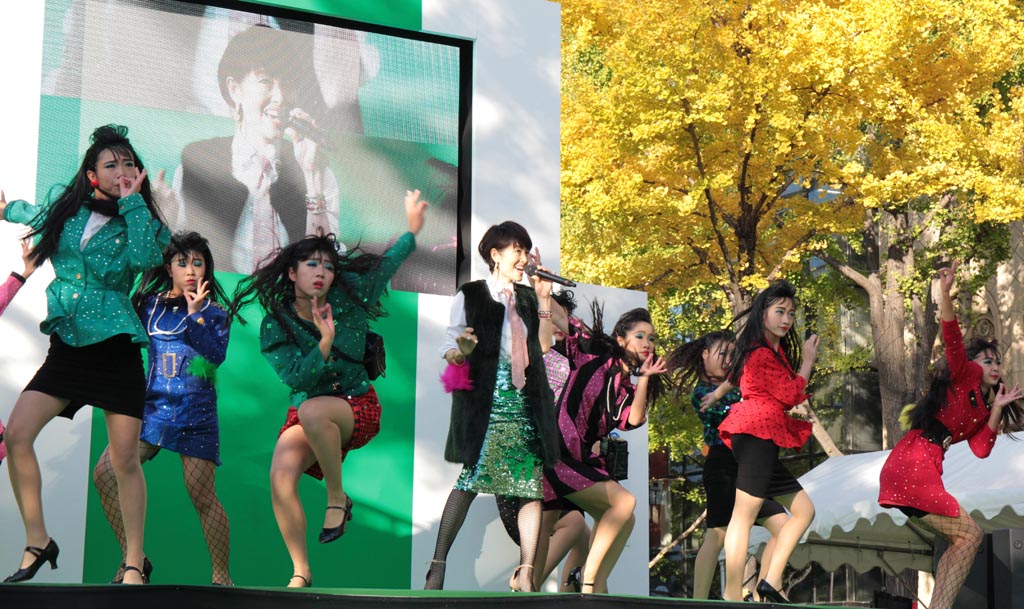 The 2017 Midosuji Autumn Party was held on Sunday, November 12, to promote Osaka both domestically and internationally. Singer, Yoko Oginome, and the Tomioka Senior High School dance club—the runner-up team from the All-Japan High School Super Cup Dance-Off sponsored by Sankei—collaborated for a special performance.
The event was hosted by executive planning committees from government divisions and economic organizations, successfully marking the event's third year. A 400-meter green carpet was rolled out as a runway for the event.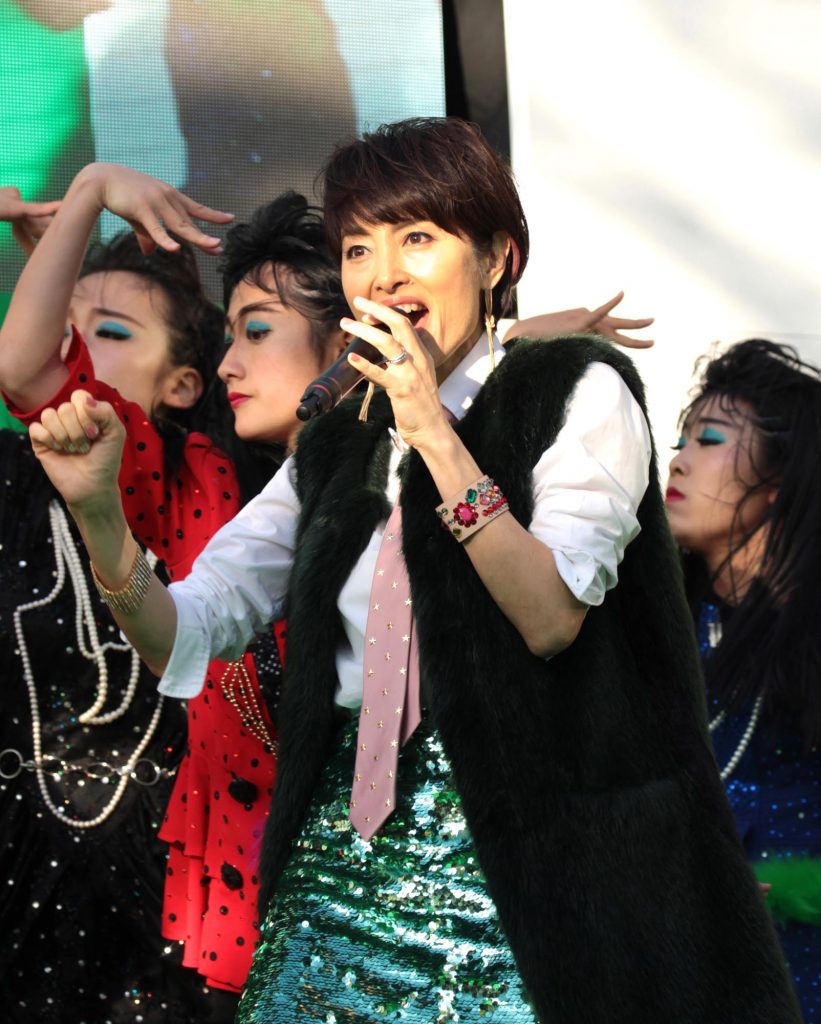 Yoko Oginome performed "Dancing Hero" with 102 dancers from the Tomioka Senior High School dance club team and several alumni. The performers dressed in fashion typical of the Japanese "Bubble Era," danced with intense movements in-sync with Yoko Oginome's vocals, dazzling the crowd with nostalgic brilliance.
The group's "Bubbly Dance" choreography, following the dance-off, has taken the world by storm.
American six-time Olympic medalist, Allyson Felix, attended the event, where she did a sprint performance on the runway. To beat the drum for the 2025 World Fair, promotion ambassadors "Downtown" were present at the event as well.