Toshiba and the Risks of Overseas Mergers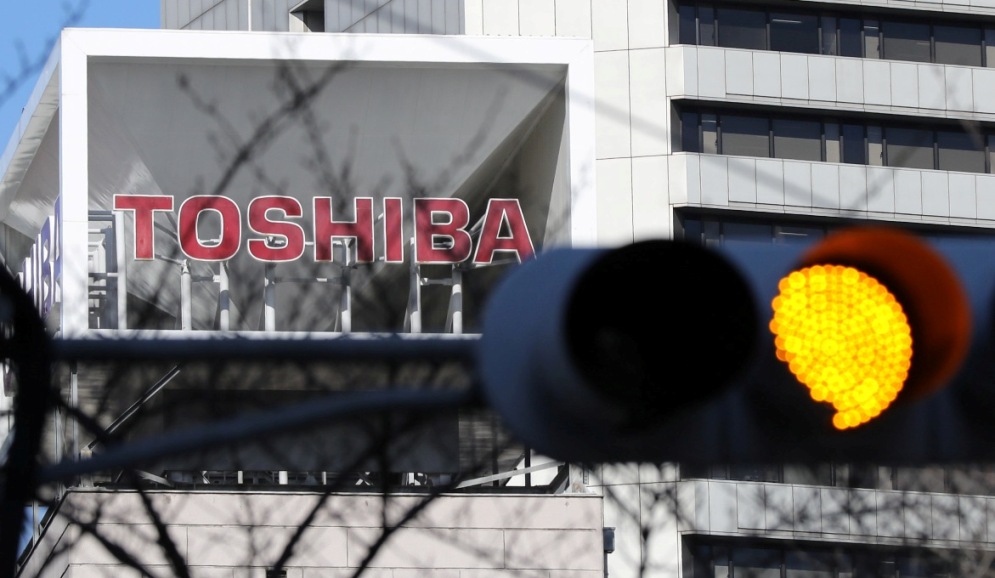 In a stunning development last week, Toshiba was forced to abandon an earnings disclosure due to difficulties in accounting for a U.S. acquisition made in 2015 by its nuclear subsidiary, Westinghouse, in the United States.
Toshiba's unaudited financial statements at the end of the third quarter may now show negative equity underlining the extreme seriousness of its financial condition and a possible breach of the loan covenants with the 80 financial institutions that lend to it.
International credit rating agencies may be preparing to downgrade the ratings assigned to Toshiba in a further blow following the recent collapse of its share price on the Tokyo Stock Exchange.
The forced departure of its chief executive officer and chairman and its decision to scale back its international nuclear ambitions underline the task that now lies ahead for Toshiba's management. It also illustrates the difficulties that Japanese companies face in undertaking complex overseas acquisitions even in the world's largest and most developed economy, the United States.
This is not the first time a large Japanese corporation has experienced difficulties with a major overseas acquisition. In 2008 Daiichi Sankyo acquired Ranbaxy in India but was forced to sell the Indian pharmaceutical company to Sun Pharma at a substantial loss after negative rulings by the U.S. Food and Drug Administration that due diligence processes failed to uncover.
Japanese companies are expanding internationally to maintain growth due to economic and demographic challenges in Japan. This expansion is frequently done through complex merger & acquisitions (M&A) deals.
But it is important that due diligence and corporate governance oversight standards in Japan keeps pace with the size and frequency of these very large and complex deals.
Toshiba has been forced to sell its medical businesses to Canon and it may now be forced to sell a majority stake in its prized memory chip business. Toshiba management have tentatively set a date of March 2018 for completion of the sale of the chip business and hope to raise in excess of $8 billion.
The other significant issue that has resurfaced following Toshiba's controversy is the difficulty faced by the international nuclear power industry. Westinghouse's difficulties in the United States relate to two ongoing multi-billion dollar reactor construction projects in Georgia and South Carolina that are running significantly over project costs. This has resulted in a $6 billion appraisal loss for Toshiba's nuclear business in the third quarter that may have forced it into a negative equity position at the end of December.
In Europe, nuclear construction projects in Finland and France are also experiencing significant delays and cost overruns for other project sponsors and developers. This caused serious financial difficulties for Areva in France, which was recently acquired by France's main power company, EdF, in what was essentially a distressed takeover. EdF itself is majority-owned by the French government.
The Fukushima nuclear accident has contributed to tighter construction standards at nuclear power installations which has pushed construction costs upwards all around the world. The number of reactors under construction in the developed world has declined dramatically since the Fukushima accident in 2011. This has also impacted the Westinghouse nuclear franchise.
Chinese, Russian, and South Korean companies now dominate the nuclear construction industry alongside Westinghouse. As part of the announced restructuring Toshiba has decided to withdraw from international nuclear construction although the position with regard to its UK nuclear investments is still unclear. However, it will continue to license its nuclear technology to construction companies.
Over the last two decades as natural gas prices fell and increasing amounts of renewable energy have been developed and brought into power grids around the world, this has proven to be an additional headwind for nuclear power. The costs for developing solar projects have declined dramatically in recent years. Also, cheap shale gas in the United States has displaced coal generation and more recently has started to make inroads into nuclear generation in North America. Several nuclear plants have been shuttered in recent years in California, and in the northeast United States. Half of Japan's nuclear fleet may not be restarted.
A major area for development in the future will be nuclear reactor decommissioning for the 400 legacy reactors around the world many of which are aging. Toshiba will be participating in this business area in Japan.
Toshiba's forward strategy must now focus on its core storage, infrastructure, and non-nuclear energy businesses after completing exits from its medical, personal computer, and home appliance businesses.
It remains to be seen whether this renewed focus for this most iconic of Japanese corporations can guarantee its existence into the decades ahead.
Tom O'Sullivan is the founder of Mathyos Japan, a Tokyo-based consultancy.