Reopening the Abduction Case Files – Part Four: "Maybe our child is alive too…"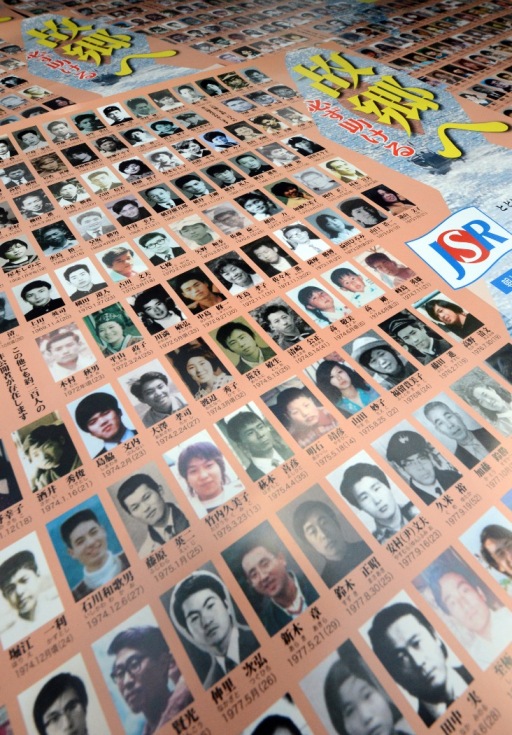 This article originally appeared in the Sankei Shimbun morning edition, September 3, 2012. All ages and dates are counted from that date.
At a Japan-North Korea summit, then-Supreme Leader Kim Jong-Il admitted to abducting Japanese people and asserted that five abductees were still alive. Of those, the Japanese side had been unsuccessfully tracking the case of Hitomi Soga. On August 12, 1978, Hitomi had gone out shopping with her mother, Miyoshi. A subsequent investigation by the police authorities revealed that they were abducted by North Korean agents but the North Koreans said that they "cannot confirm" that Miyoshi "entered North Korea," and her whereabouts are still unknown to this day.
Why did North Korea disclose the survival of Soga when the Japanese side was not even completely sure she had been abducted? A police official believes it may have been an attempt to appear sincere by showing that North Korea had searched so thoroughly for abductees that it had even found ones of which the Japanese side was not fully aware.
With Soga's survival and eventual homecoming, there have been more and more new developments over past years. Sukuu-kai, a support organization for abductees and their families, has been flooded with inquiries asking "maybe our child is alive, too…" The group announced the launch of a Specified Missing-Persons Investigation Council, headed by then-Sukuu-kai executive director Kazuhiro Araki. Looking back, he reflected that, "We realized there was a truly appalling number of victims. We felt that we had become trapped in a bottomless pit."
♦ ♦ ♦
As of today, there are approximately 470 specified missing persons. For example, the Japanese government acknowledged that Kyoko Matsumoto, who went missing in 1977, was abducted. North Korean agents were likely waiting in ambush near where Matsumoto disappeared and a suspicious vessel thought to be a North Korean spy ship was seen moving through the water immediately prior to Matsumoto's disappearance.
But there are also missing persons who have not yet been recognized as abducted even though such recognition is sought. For example, there are Noriko Furukawa, who disappeared when she was 18 in July 1973, and Susumu Fujita who went missing in February of 1976 when he was 19.
In order to be recognized as having been abducted, three conditions must be met: It must be possible to infer the intention of the North Korean state, the missing person must be in North Korea, and the abductee must have been taken against his or her own will. A witness has testified to seeing Furukawa in North Korea, while there is a high likelihood that a photograph taken in North Korea and then taken out of the country depicts Fujita, but neither Furukawa nor Fujita have been recognized as abductees.
In July, the Liberal Democratic Party's special committee on abductions fielded attendee questions asking why Fujita has not been recognized as an abductee, but there was no clear reply referencing Mr. Fujita's particular case. Many say that the standards for obtaining recognition are too difficult to understand. Even Matsumoto's older brother, Hajime, has said "What is this recognition, anyway? It's an extremely problematic question."
♦ ♦ ♦
The investigation committee is creating a "mapping list" showing information such as occupation, alma mater, and where the missing person was last seen. Many registered nurses went missing around the same time that Soga, who was herself an assistant nurse, disappeared. Police authorities suspect that Kim Myon-suk was responsible for kidnapping Soga—after she arrived in North Korea, Kim told her "We knew the shifts you worked, and that you returned home on Saturday evenings and went back to work on Sunday afternoons."
It now seems that North Korean agents had narrowed down and selected their abduction targets before setting out to commit the abductions. Cases in which those working in the printing industry went missing were concentrated at a specific point, raisinh the possibility that these people were taken in order to help with North Korean counterfeiting operations.
Araki says "Regardless of whether or not there has been recognition of abduction, we honestly do not know how many abductees there are." It may take years before it is proven that a missing person suspected to have been abducted actually was taken by North Korea, but even today new cases of suspected abduction are coming to light.