Traditional Nebuta Lanterns Suspended Over Water Look Like a Ghostly Apparition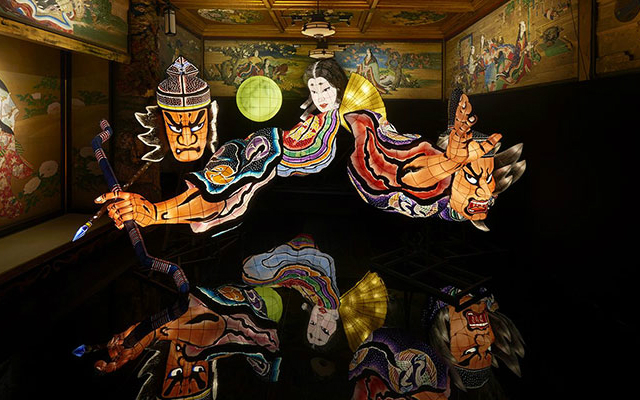 One of Japan's most visually arresting festivals, Nebuta (or Neputa) Matsuri takes place in Aomori prefecture in August every year.

Beautiful and humungous laterns intricately constructed with washi paper are mounted on floats and paraded through the nighttime streets. They are pushed by groups of locals and accompanied by singing, instruments and dancing.
But if you can't make it to Aomori, there's a little taste of the atmospheric festival which can be seen in Tokyo at Hotel Gajoen Tokyo.
Hotel Gajoen Tokyo's preserved history and artworks are so beautiful that it has been nicknamed 'Palace of the Dragon God'.
Some parts of the building even inspired Hayao Miyazaki when creating the setting for 'Spirited Away'. The picturesque venue's historic hundred step stairs are only open to the public when there is an event on, such as this exhibition.
The rest of the article can be viewed on our partner's website, grape Japan at " Traditional Nebuta Lanterns Suspended Over Water Look Like a Ghostly Apparition."