[VIDEO] Powerful Voices in the Arts: Meet the 2018 Præmium Imperiale Laureates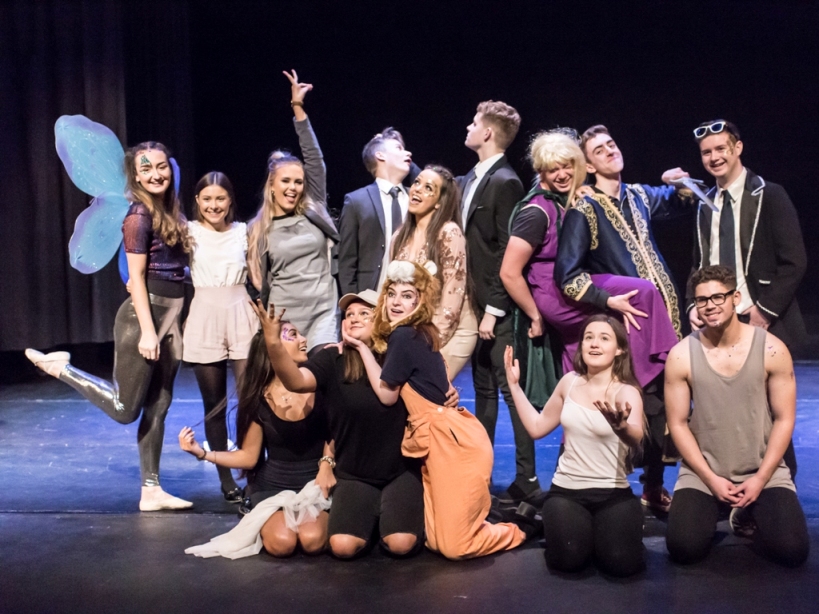 In its 30th year, the international Praemium Imperiale Awards were given to five artists and a cultural education charity, bringing to 154 the roster of awardees.
The Praemium Imperiale is the world's most prestigious international prize in the fields of painting, sculpture, architecture, music, theatre, and film. The awards recognize lifetime achievement in arts categories not covered by the Nobel Prizes, and have become a powerful voice for the importance of culture in today's world.
The Praemium Imperiale was created in 1988 to commemorate the 100th anniversary of the Japan Art Association and to honor the late Prince Takamatsu, who was the Association's honorary patron for 58 years.
The association chooses the winners based on the recommendations of individual International Advisors in England, France, Italy, Germany, Japan and the United States.
Get to know about the 2018 awardees and their lifetime works through these profiles provided by the awards organizers:
PIERRE ALECHINSKY
Pierre Alechinsky is an international contemporary artist, born in Brussels in 1927. He studied illustration techniques and typography at La Cambre school, Brussels. In 1949 he joined the avant-garde art group "CoBrA" (1948-1951) and then moved to Paris. He had a close relationship with Shiryu Morita, the leader of the Bokubi group of calligraphers (Kyoto). He visited Japan for the first time in 1955 and made a documentary film: Japanese Calligraphy. Influenced by Walasse Ting, whom he met in Paris in 1954, he started to use India ink and Chinese pinsels. In 1965 he began working with acrylic painting with marginalia, on paper mounted on canvas. In 1977 he received the Andrew W. Mellon Prize at the Carnegie Institute, Pittsburgh Pennsylvania. Since the 1950's he has developed a remarkable body of print work (etchings, lithographs). Many museum shows around the world have demonstrated the richness and variety of his work. Recently, he received French citizenship. During 2016-17, he held his first large-scale retrospective exhibitions in Tokyo and Osaka, commemorating the 150th anniversary of the establishment of diplomatic relations between Belgium and Japan. He is the first Belgian and French recipient of the Praemium Imperiale.
FUJIKO NAKAYA
World-renowned as the "Fog Artist," Fujiko Nakaya graduated from the Art Department of Northwestern University in Evanston, Illinois, USA. In 1966, after creating her early paintings, she joined E.A.T., an experimental group to promote the collaboration between art and technology. As part of her activity with E.A.T., Nakaya presented her first "fog sculpture" using artificial fog at the Pepsi Pavilion during the Osaka Expo 1970. The cluster of Nakaya's fog works installed in more than 80 locations around the world in various forms—environmental sculpture using pure water fog, installations, performances, or parks—all function as media to connect humans and nature. Nakaya's interest in the environment was strongly influenced by her father, the experimental physicist Ukichiro Nakaya (1900-1962), who created the first artificial snow crystal in the world. In the 1970s, she created video works that cast a sharp gaze on society. In 1980, she established Video Gallery Scan, fostering exchanges with non-Japanese artists, as well as committing itself to finding and supporting young Japanese video artists. Last year, Nakaya premiered a new fog work at the new building of the Tate Modern. Next year, she will work ambitiously on new projects in Japan, the U.S. and the Netherlands. The first large-scale retrospective of Nakaya's work will be on view at Art Tower Mito in Japan from this October to January, 2019.
Credit:
《Glacial Fogfall - Greenland》2017-18 Ginza Maison Hermès Forum
《氷河の滝-グリーンランド》2017-18年 銀座メゾンエルメスフォーラム
Courtesy of Fujiko Nakaya
Video: Noriko Koshida
《London Fog》2017 Tate Modern
《ロンドン・フォグ》2017年 テート・モダン
Sound: Ryuichi Sakamoto
Dance: Min Tanaka
Light: Shiro Takatani
Courtesy of Processart Inc.
CHRISTIAN DE PORTZAMPARC
Christian de Portzamparc is a leading French architect and urban planner who was awarded the Pritzker Architecture Prize at the age of 50 as the first French winner. His imaginative architectural style is known for its distinctive features such as bold designs, an artistic approach and the creativity that comes from his work as a watercolor painter. He is especially esteemed as a designer of concert halls and as an urban planner. He studied architecture in Paris and New York, and became famous for his creation of the rue des Hautes Formes dwellings in Paris and a large-scale project for François Mitterrand called the City of Music (1995). The City of Music project involved creating music halls of different sizes, a music museum and many dwelling places. His important works include Nexus I (1991), a residential complex in Fukuoka, LVMH Tower (1999), two skyscrapers (2015) in New York, the Philharmonie Luxembourg (2005), the City of Arts (2013), a cultural complex in Rio de Janeiro, and the Paris La Défense Arena (2017), an indoor stadium in Nanterre, on the outskirts of Paris. Currently he is engaged in large-scale projects in Morocco on the large theater of Casablanca and in China, on an opera house in Shanghai and the Suzhou Cultural Center, scheduled to be completed in 2019.
RICCARDO MUTI
Born in Naples, Italy, Riccardo Muti studied piano at the Conservatory of San Pietro a Majella in Naples and subsequently received a diploma with highest distinction in composition and conducting from the Giuseppe Verdi Conservatory in Milan. He first came to the attention of the critics in 1967 when he won the Guido Cantelli International Conducting Competition in Milan. One of the most preeminent conductors of our time, Riccardo Muti has conducted many of the world's great orchestras. In his early career he was Music Director of Maggio Musicale Fiorentino, Philharmonia Orchestra in London, Philadelphia Orchestra, and La Scala in Milan. At present, he is Music Director of the Chicago Symphony Orchestra. Additionally, he has enjoyed a long artistic collaboration with the Vienna Philharmonic Orchestra and the Salzburg Festival. Throughout his career Muti has been dedicated to the training of young musicians, founding the Luigi Cherubini Youth Orchestra in 2004 composed of young musicians from all over Italy. More recently, he established the Riccardo Muti Italian Opera Academy for young conductors, répétiteurs and singers, which first performed in 2015. The purpose of the Academy is to pass on his experience and to train young people in Italian Opera. Muti has received innumerable international honors over the course of his career and has also been awarded more than twenty honorary degrees from universities in Italy and abroad. His vast catalogue of recordings, which has received many awards, ranges from symphonic music and opera to contemporary compositions.
CATHERINE DENEUVE
Catherine Deneuve is a leading actress of France. She was born in Paris as the daughter of parents who were stage actors. She first started to act in films when she was in high school. She rose to stardom by her performance as a lovely heroine in Jacques Demy's musical, Les Parapluies de Cherbourg (1964). Her career spans more than half a century and she has appeared in over one hundred movies. Her major movies include Luis Buñuel's Belle de Jour (1967) and François Ozon's 8 femmes (2002). She received the César Award for Best Actress twice for her performances in La Nouvelle Vague leader François Truffaut's Le Dernier Metro (1980) and Regis Wagnier's Indochine. She received the Volpi Cup for the best actress in the Venice International Film Festival for Place Vendôme (1998).
Shakespeare Schools Foundation
The Shakespeare Schools Foundation (SSF) is a UK cultural education charity that has been organizing the Shakespeare Schools Festival, the world's largest youth drama festival, since 2000. By enabling young people to engage with the timeless language and stories of Shakespeare, SSF helps them gain the self-esteem and confidence to grow and succeed. The Festival, held every autumn, involves around 30,000 young people between the ages of 7 and 18, from 1,000 schools throughout the UK. It includes ethnic minority pupils, those living in poverty, and young people with special educational needs. During a two-month period, abridged Shakespeare plays such as Macbeth, Romeo and Juliet, and The Tempest are performed in over 130 professional theaters. Over a quarter of a million young people across the UK have participated in the festival over the past 17 years. In 2016, performances were held at Westminster Abbey and elsewhere to mark the 400th anniversary of Shakespeare's death. Support has come from some of the most prominent figures in the theater world, including Sir Tom Stoppard and Dame Judi Dench. The organization obtained foundation status in 2016.