'Like digging treasures': High School Girl Shares the Joys of Clam Gathering in Tokyo Bay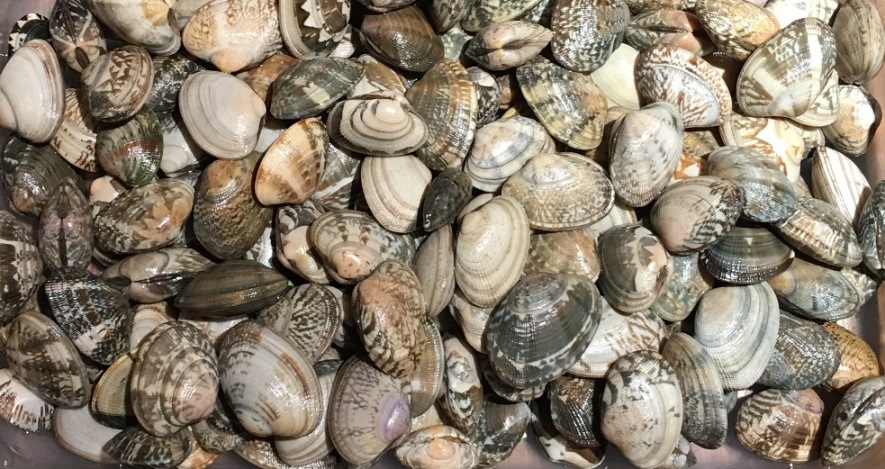 In Japan, clam gathering is one of the most famous outdoor leisure activities. From spring to summer, families, friends, and couples enjoy gathering a wide variety of clams. This activity, called shiohigari, started in the Heian period, more than a thousand years ago.
The location we used for clam gathering was the Ushigome seacoast, near Kisarazu in Chiba prefecture. We chose the Chiba prefecture because it is known as the mecca of clam gathering in Japan.
Clam gathering is not so difficult. All you need is a kumade (which is similar to a shovel), a net, a couple of towels, and a bucket. Make sure that you are wearing something comfortable! If you don't have a kumade, you can use a shovel instead to dig into the seabed.
This was my first time to gather clams, and it was surprising for me in a way because the water in Tokyo Bay is so clear that I could see everything under the sea in the shoaling beach. I was also able to see other species, like crabs and fish.
Overall, it was like digging treasures—natural ones, not man-made. By digging clams, one feels peaceful and then, after cooking and eating the clams, full!
Why don't you try it out? The clam gathering season has just started!
Haru Naito is a high school student from Fujimigaoka High School in Tokyo.
Music:
(The first video's opening music)
Life of Riley by Kevin MacLeod is licensed under a Creative Commons Attribution licence