Trump, Abe Promise to Secure Return of Japanese Abductees From North Korea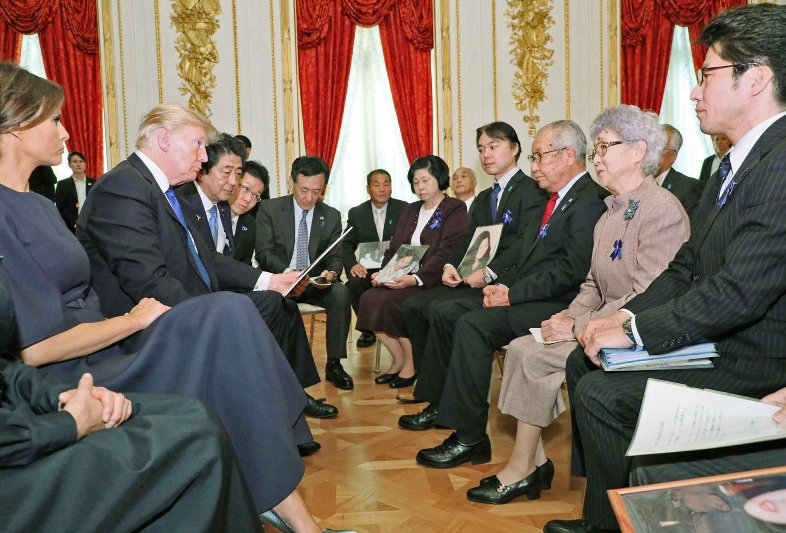 Families of Japanese abducted by North Korean agents decades ago met with United States President Donald Trump and Japanese Prime Minister Shinzo Abe this Monday afternoon, November 6, at the Akasaka Palace in Moto-Akasaka, conveying their hopes for an eventual rescue of the still missing abductees.
Among them was Sakie Yokota, 81, mother of Megumi Yokota, who was 13 when she was abducted in Japan and is now 53.
"Abduction is an outrageous act. I want to do my utmost in concert with Prime Minister Abe to get the abductees returned to their homeland," Trump declared after the meeting concluded.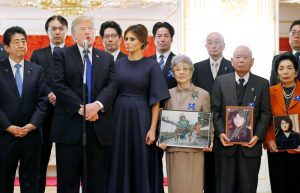 In a press conference, the US President later said: "There were quite a number of people abducted in the past. I heard a number of really sad stories."
Before their meeting with Trump, families of the victims lamented that Japanese authorities seemed to have lost interest in pursuing rescue of the still missing abductees.
Seventeen members of abductee families and former abductees were present during the meeting. In addition to Sakie, this included Association of Families of Victims Kidnapped by North Korea representative Shigeo Iizuka, 79, the elder brother of Yaeko Taguchi (who was 22 when abducted, and is now 62); returned abductee Hitomi Soga, 57; and Akihiro Arimoto, father of Chieko Arimoto (abducted at 22, and is now 57).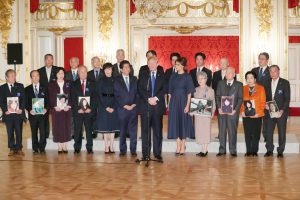 "We felt passion in the way he spoke and in his expression," the families later said of the US President.
They were seated about a meter or two from Trump, who was seen nodding and wrinkling his eyebrows as he listened intently to the families' stories. 

Trump smiled at each of the family members, saying, "I am pleased to meet you."
Looking at photographs of the abductees, he made comments like, "So they are in North Korea," "He's very handsome," and "She's very cute."

Sakie expressed her thanks that President Trump highlighted the case of her daughter, Megumi, when he brought up the issue of North Korean abductions in a speech before the United Nations in September.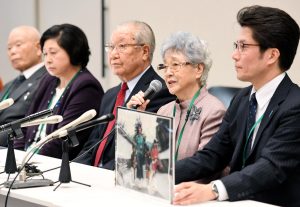 "He was more open than I expected. He is a kind person. He listened intently to what we had to say," she remarked.
As for what will come, she said, "I am hoping that the necessary action to rescue [the abductees] will be carried out as soon as possible."
Iizuka also expressed his thanks that Trump accommodated them during the meeting with the representatives of victim families—especially considering his tight schedule. "The abductee issue is a matter of utmost priority for Japan and cannot be put aside," he later said.
Trump reiterated: "I will join hands with Prime Minister Abe and cooperate in efforts to bring this issue to a resolution."
The meeting gave Iizuka hope; "This bears watching in the future. I feel that the meeting was a stepping stone to progress."