Ultraman Geed: Is the New Japanese Hero A Good Guy or Not?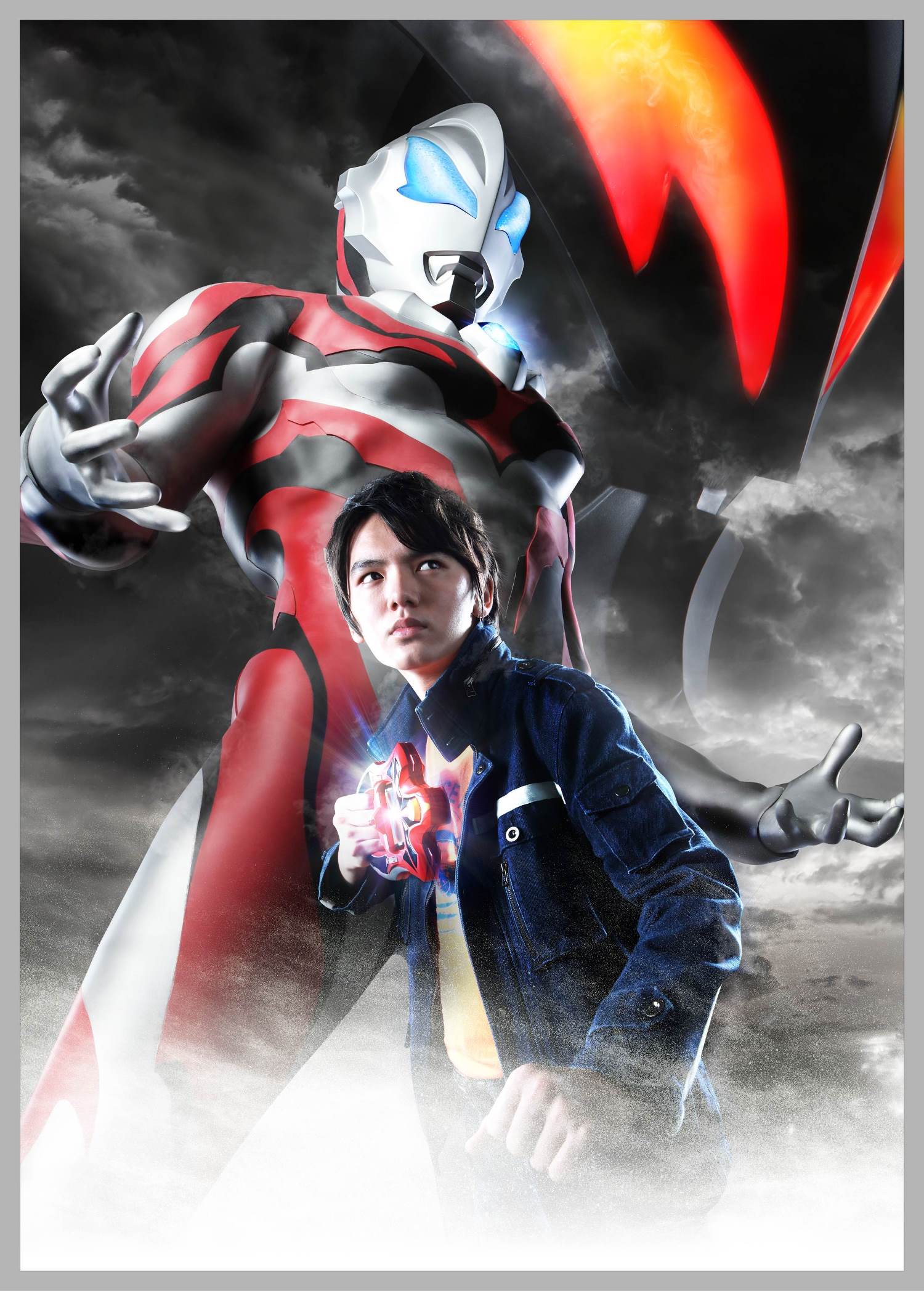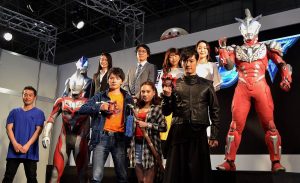 The special effects series Ultraman, which boasts a 50-year history, began broadcasting its newest offering, Ultraman Geed, on July 8th. The newest incarnation of the Japanese hero can be seen around the world via the Internet. The series features a lead character who is the son of the only Ultraman who turned bad.
The new series is also gaining attention because the lead is played by Tatsuomi Hamada, 16, who also starred in an Ultraman movie as a child actor.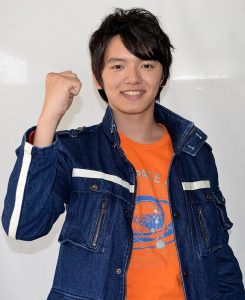 What will be the fate of the son of the only Ultraman to turn bad?
"I was really surprised. I wondered whether it was OK that my dream was fulfilled so soon," enthused Hamada, who has become the youngest actor of the series to secure the lead role.
From his time as a child actor, Hamada had talked with his family about his "desire to play the lead in Ultraman." So when he secured the role, family members were apparently also ecstatic.
Having been born in 2000, Hamada got his greatest influence from the Ultraman Nexus (2004), Ultraman Max (2005), and Ultraman Mebius (2006) series. In 2010 he played Nao, the little brother of the lead character (Yuu Koyanagi), who turns into Ultraman Zero in the film Ultraman Zero THE MOVIE Super Decisive Battle! Belial Galactic Empire.
In the movie, the villain was Ultraman Belial, the only Ultraman in the series to ever turn bad. Of course, Ultraman Belial was also the enemy of Nao, played by Hamada. However, in this latest movie, Hamada plays the character who transforms into Ultraman Geed, the son of Belial.
"I was surprised. I guess he wasn't dead yet. I thought, 'Wow, he's very dynamic!'" said Hamada with a wry smile. "And to think that my old enemy is actually my father—it is such a strange feeling."
The lead character played by Hamada, Rick Asakura, is a positive youth ready to become a hero. "We are alike insomuch as we both aspire to be the hero," Hamada began explaining, laughing. "The real highlight is seeing how he deals with his fate as the son of Belial, and how he struggles with it. "
Geed's design shows Belial's influence, borrowing his aura. "I think it is very unique. It fits with the image of Belial's son, but it also looks like a decent Ultraman.
It hasn't gone to either extreme, and while it does have the black of Belial, it also has silver, so the aura of honorable Ultraman comes across," he said.
The storyline revolves around Rick's personal growth, and is supported by highly sought-after director of the special effects genre, Kouichi Sakamoto. The series includes the work of author Mr Otsuichi, who made his Tsuburaya debut.
Director Sakamoto enjoyed increased fame with the United States release of Power Rangers. After returning home to Japan, he made his directorial debut with Mega Monster Battle: Ultra Galaxy Legend The Movie (2009), which saw the first appearance of Belial.
According to Director Sakamoto, "It feels like destiny. It has a deep connection to the first story of Ultraman Zero and Belial. It feels like a homecoming."
While it has been eight years since the first appearance of Belial and Zero, Sakamoto pointed out: "Unlike other movies in the hero genre, where it changes every year and it would have become an antiquated film after eight years, the amazing thing about the Ultraman Series is that Zero, and characters like his father, Ultraman Seven, they just don't age at all.
Despite the content being upgraded every year, they never age, it's wonderful."
Sakamoto pointed out the series' sense of continuity: "For Belial to have a child, and to be able to create a story about how that child will grow to be Ultraman, is something no other hero has."
Speaking of Geed, "it was difficult to find a balance between showing the good and the bad," said the director, who confessed to liking Devilman (written by Go Nagai) among children's shows, because "though he had a villain's bloodline, he had an honorable heart."
He also said that the name of the lead character, Rick Asakura (Asakura Rikku), was a play on the name of British science fiction writer Arthur C. Clark (rendered in Japanese as Aasaa Shi Kuraaku), whose work was a source of reference during the project planning stage.
Three Forms of Ultraman Geed: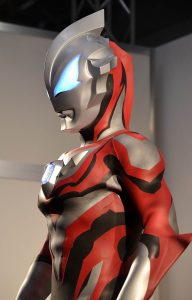 ULTRAMAN GEED PRIMITIVE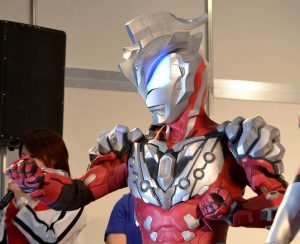 ULTRAMAN GEED SOLID BURNING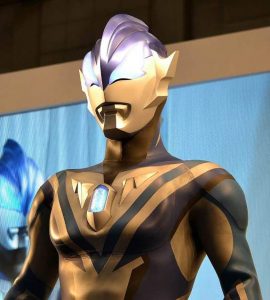 ULTRAMAN GEED ACRO SMASHER
***
Broadcast Information
Ultraman Geed is broadcast in Japan via Tokyo Television Network every Saturday at 9am (Japan Time). It is also broadcast, for a limited time, on official Internet TV broadcasting sites and Tsuburaya official Youtube site, "Ultrachannel" after the end of each domestic broadcast.
For overseas regions outside of Asia, it is being broadcast every Friday 7-7:30 pm (US West coast time) on Crunchyroll until December 23rd.
In China, it is being broadcast on iQiyi, Tencent, Sohu, Youku every Saturday 10-10:30 am (China Time) until December 23rd.
Yasushi Kanematsu is a staff writer of the Sankei Shimbun Cultural News Department.
(Click here to read the original article in Japanese.)