US Congress Members Enjoy Sushi With Quality Seafood From Fukushima
At the sushi and sake event on Capitol Hill, Congressman Mike Gallagher stated, "The Chinese boycott of Japanese seafood is groundless economic coercion."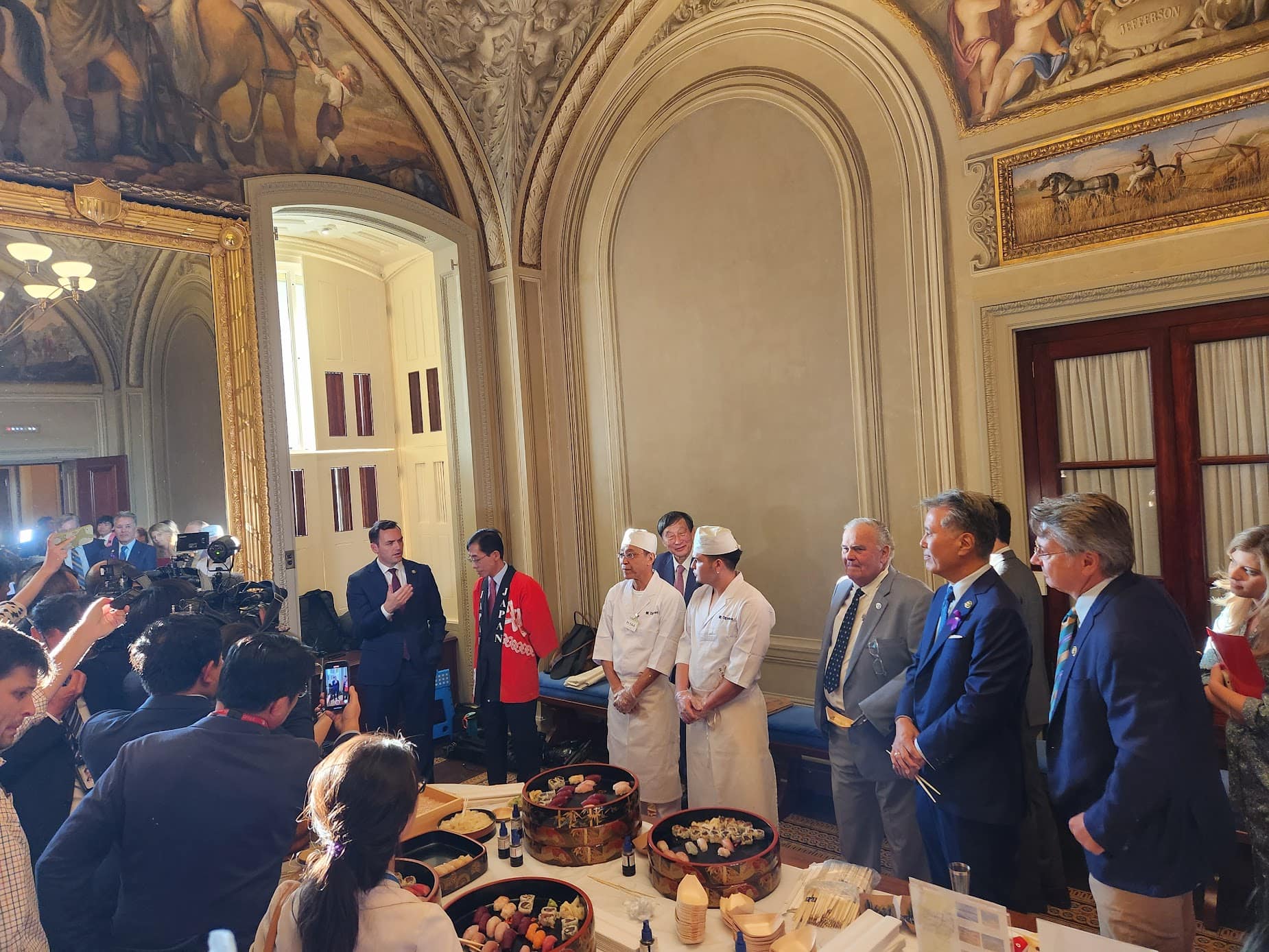 A special sushi-tasting event was held at the United States Capitol on September 18. Around 40 members of the US House of Representatives took part, enjoying sushi made with fresh Japanese fish. The bipartisan event brought together men and women in the US Congress including influential figures.
Crucially, the gathering served as a clear protest against the Chinese government's ongoing boycott of Japanese seafood, including fish from Fukushima.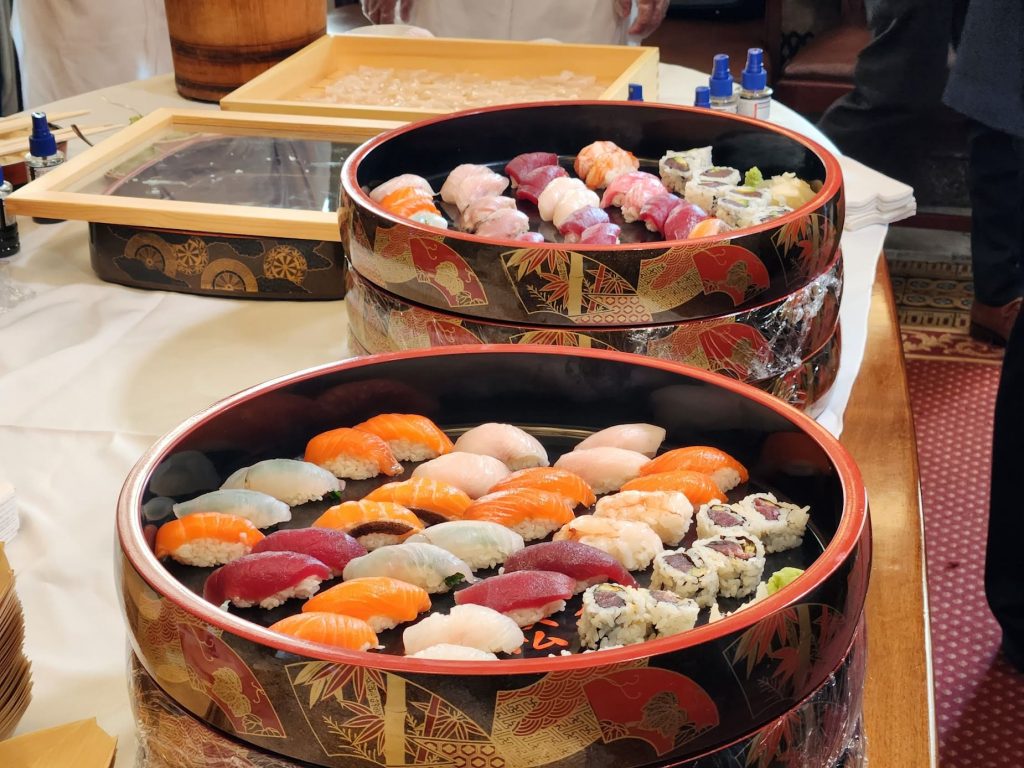 Flounder and Seabass from Fukushima
The event was organized by the Japanese Embassy in the United States, while the sushi was generously supplied by Sushi Ogawa, a restaurant in Washington. The goal was to demonstrate the safety of Japanese food products, particularly seafood from Fukushima, to the international community. This special event was held in a small meeting room on the House of Representatives side within the Capitol Building.
After attending a House session earlier that day, the invitees began to arrive at the venue. They included prominent figures such as Republicans Michael McCaul, Chair of the House Foreign Affairs Committee, and Mike Gallagher, Chair of the newly formed House Select Committee on China. Many Democrats were among the around 40 representatives attending the event. From nearby Japan, Congressman James Moylan of Guam was also present.
While engaging in discussions, the representatives sampled sushi topped with fresh seafood including flounder and sea bass caught off the coast of Fukushima.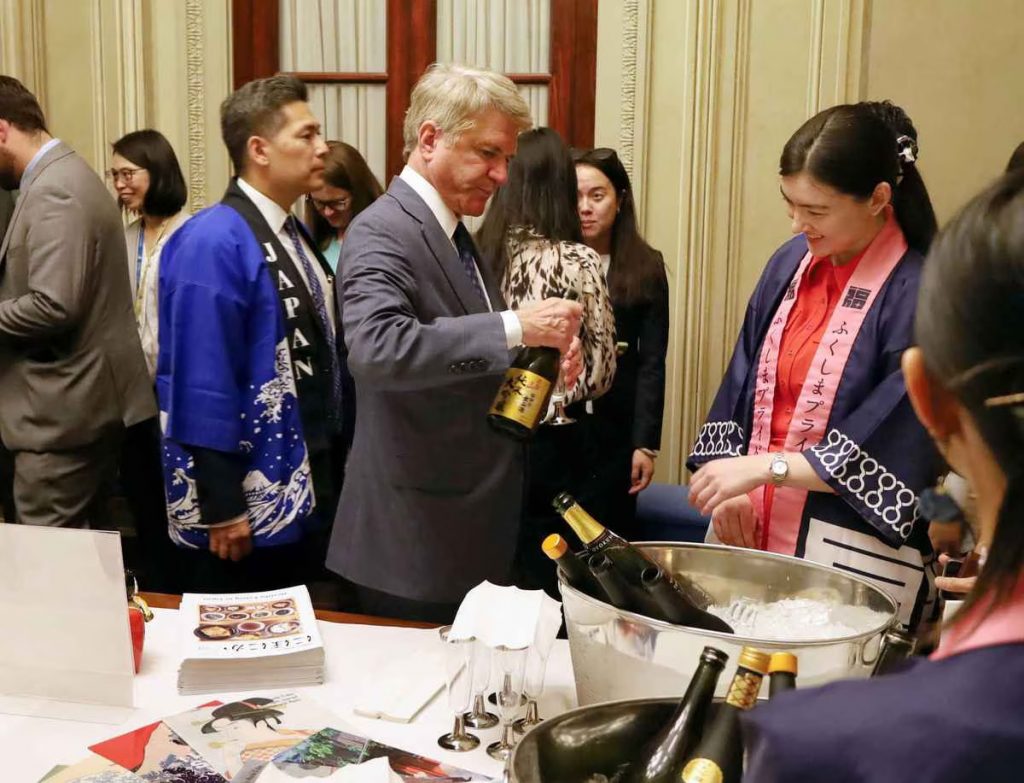 China's Economic Coercion
At the event, Congressman Gallagher stated, "Japanese seafood including those from Fukushima are guaranteed for their safety. The Chinese boycott of Japanese seafood is groundless economic coercion. The United States, while considering its alliance with Japan important, denounces China's lawless action."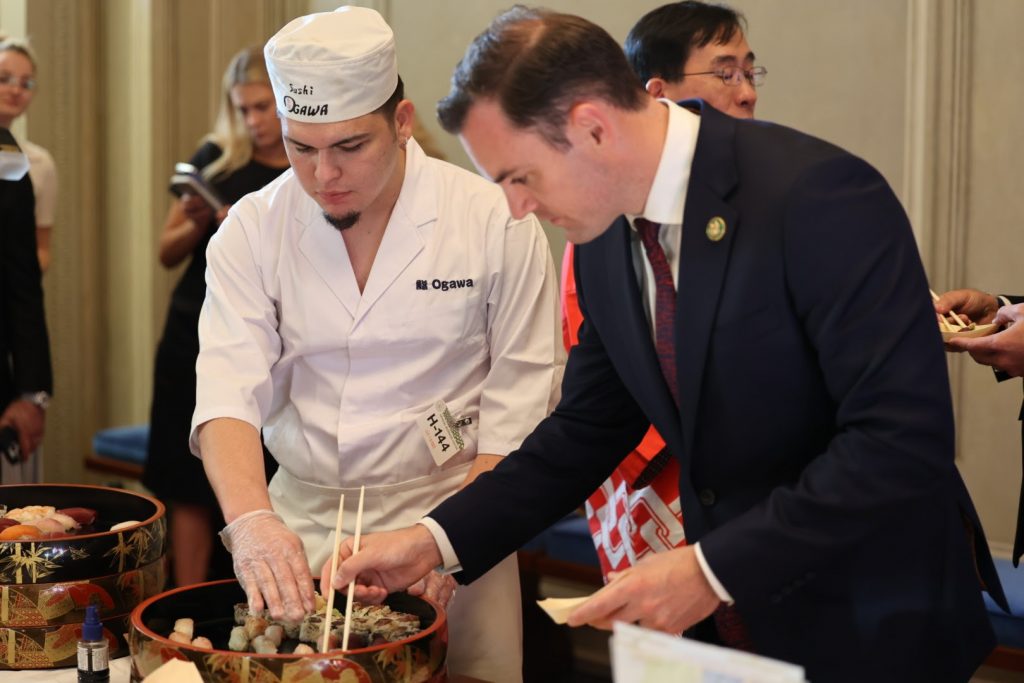 Gallagher chairs the House Select Committee on China (officially the United States House Select Committee on Strategic Competition between the United States and the Chinese Communist Party). On September 13, the Committee issued a statement in response to China's ban on the import of Japanese seafood products, which read:
"These measures are clearly coercive in nature and have no merit according to International Atomic Energy Agency, and US Food and Drug Administration's safety reviews. This is another example of PRC malign economic coercion that we have seen across the globe and is designed to damage the Japanese seafood industry."

RELATED:
(Read the article in Japanese.)
Author: Yoshihisa Komori