Usagi Juku: Preserving Japanese Armor Culture and Tradition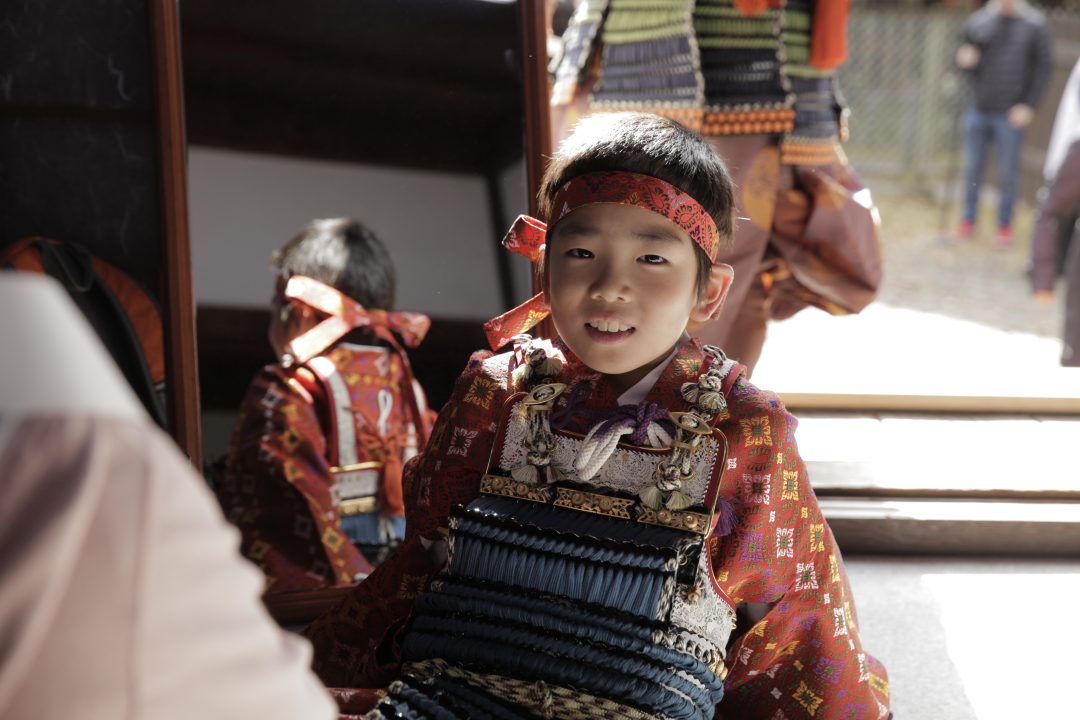 Galileo Ferrari - Kyoto
Every year, on the 23rd of November, the Yoroi Kizome ceremony is held at the World Heritage-listed Kamigamo Shrine in Kyoto, Japan. Families from several generations, from grandparents to grandchildren, can participate and proudly wear their handmade yoroi (armor) and kabuto (battle helmet). The backdrop is during the peak of Kyoto's foliage season, making the ceremony even more vivid with the surrounding warm colors.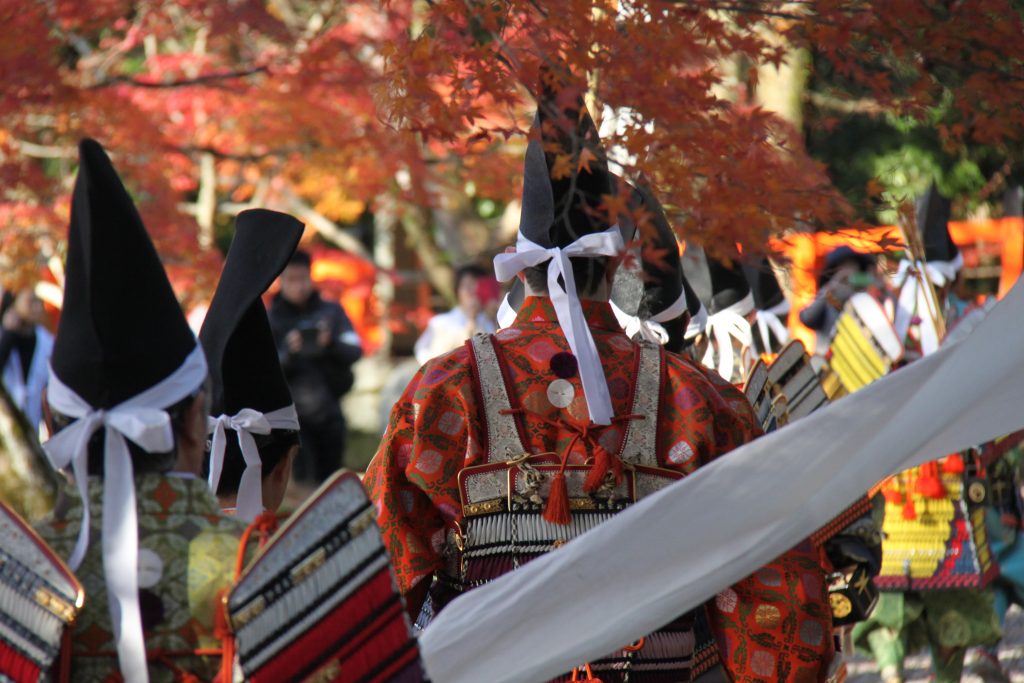 Usagi Juku is an armor crafts workshop in Kyoto, the ancient capital of Japan. Using skills inherited from past artisans, its goal is to preserve the beautiful Japanese armor tradition and culture for future generations.
People attend classes at Usagi Juku, ranging from beginner to advanced courses. They learn how to make a suit of armor for themselves, or families make it together with their children, or gift someone else with it. Then they have an opportunity to wear it at the annual Yoroi Kizome ceremony together with other classmates. The armor made in the classes are Heian style (O-Yoroi) and Kyoto style (Miyako Yoroi.)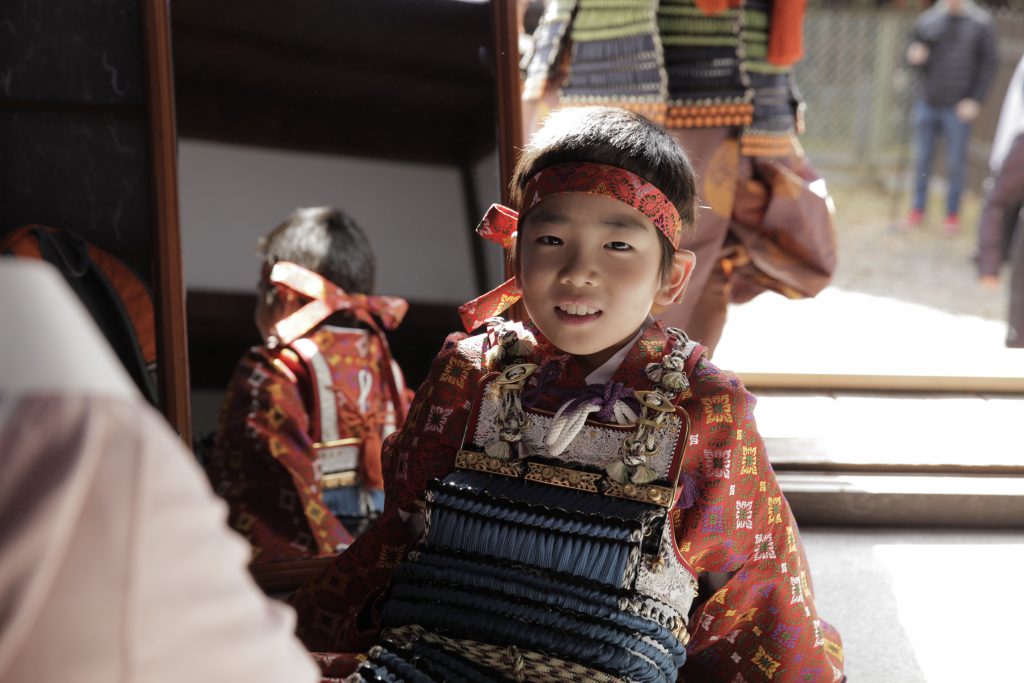 Ever since the Heian Period in the 8th century, the yoroi and kabuto have been developed as the primary gear for protection in battle, changing their form throughout the following ages. The Japanese armor and helmet are characteristically bound together by chords composing a highly polished elegance.
The chords binding the armor express a beauty born from the Kasane culture in the Heian Period that excelled in juxtaposing colors, and an appreciation of the distinct traits of each season.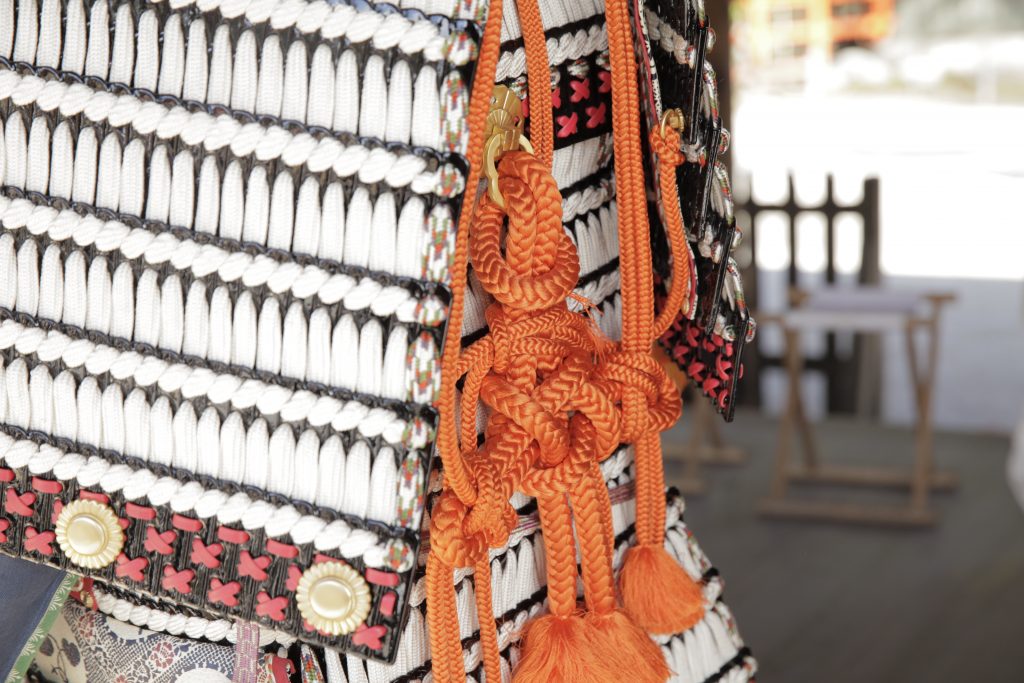 Some masterpieces of old exhibit an exceptional aesthetic quality—underpinned by Usagi Juku's convictions that the desire for beauty transcends age and nationality, drawing on such ancient craftsmanship, and aspiring to make armor of exceptional quality.
More information regarding Usagi Juku can be found on their website.