[Vietnam! Moving Ahead Together] Japanese Company Junk & Co. Takes on the Challenge of Recycling in Vietnam
In part one of a two-part series, J2E columnist Tsuneo Taguchi shines a spotlight on a new recycling company in Hanoi and its determined and enterprising CEO.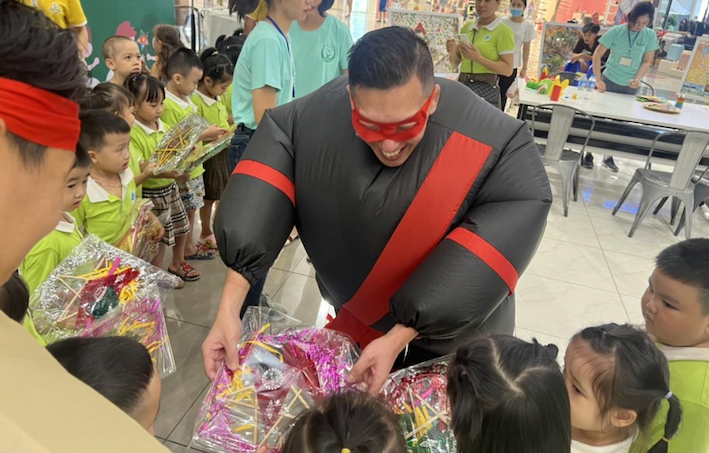 The event on recycling took place at the second AEON Mall to be completed in the Ha Dong district of Hanoi. Just like those in Japan, the mall's large first-floor event hall was filled with the cheerful sounds of music and children playing.
They were having fun with PET plastic bottles, coloring them and making into shapes of their choice. But there is one rule that they had to follow.
The cap and label had to be removed from the plastic bottle before using it.
The event was designed to give young children first-hand experience, rather than just explanations, in "separating" waste for recycling.
Call me the "Recycling Ninja."
Takatoshi Nakamura brought his experience in recycling from Japan and came to Vietnam. Having left his own family back in Japan, Nakamura was at the AEON mall teaching Vietnamese children the importance of separating waste.
Inheriting the know-how of his father, who ran a recycling business in Japan for over 40 years, Nakamura set up a 100% Japanese-owned company in Hanoi.
Drawing on Years of Experience in Japan
Nakamura established JUNK & Co. Vietnam in August 2020. The company is engaged in the wholesale, import, and collection of recycled paper in Hanoi. It is 100% Japanese-owned, and Nakamura's reason for this was simple and clear.
"I wanted to be able to move quickly whenever we wanted or needed to do something."
Being able to implement quick decisions was what helped Nakamura overcome many hardships in Japan.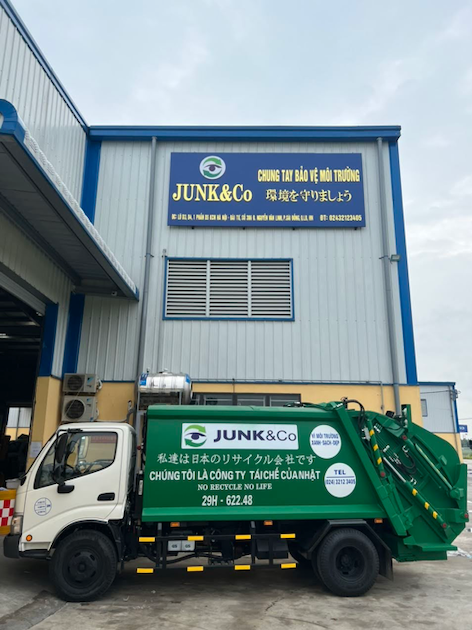 He explained, "In this paperless era, collection of newspapers and magazines has drastically dropped. But with online shopping, items are delivered daily in cardboard boxes. Vietnam is no exception. Surprisingly, paper recycling is still holding steady."
Nakamura's past experiences shaped his current thinking. In Japan, his company had made shrewd responses to the changing environment surrounding paper.
Read the rest of this column here, and Part 2 here. And find more great articles on the environment and the challenges of achieving the SDGs on our new website Japan 2 Earth, sparking a transition to the future.

RELATED:
Author: Tsuneo Taguchi
Tsuneo Taguchi is currently the General Manager of the Overseas Real Estate Division of Daiwa Corporate, Ltd. and General Director of their Vietnam subsidiary, Hanoi Living. His column, [Vietnam! Moving Ahead Together] can be found on the new website, Japan 2 Earth, focusing on environmental challenges and solutions.