FIGURE SKATING | Mao Shimada Lands Quad Toe Loop, Retains Japan Junior Championships Crown
After excelling at the Japan Junior Championships and two wins earlier this season, Shimada is the favorite to claim the Junior Grand Prix Final women's title.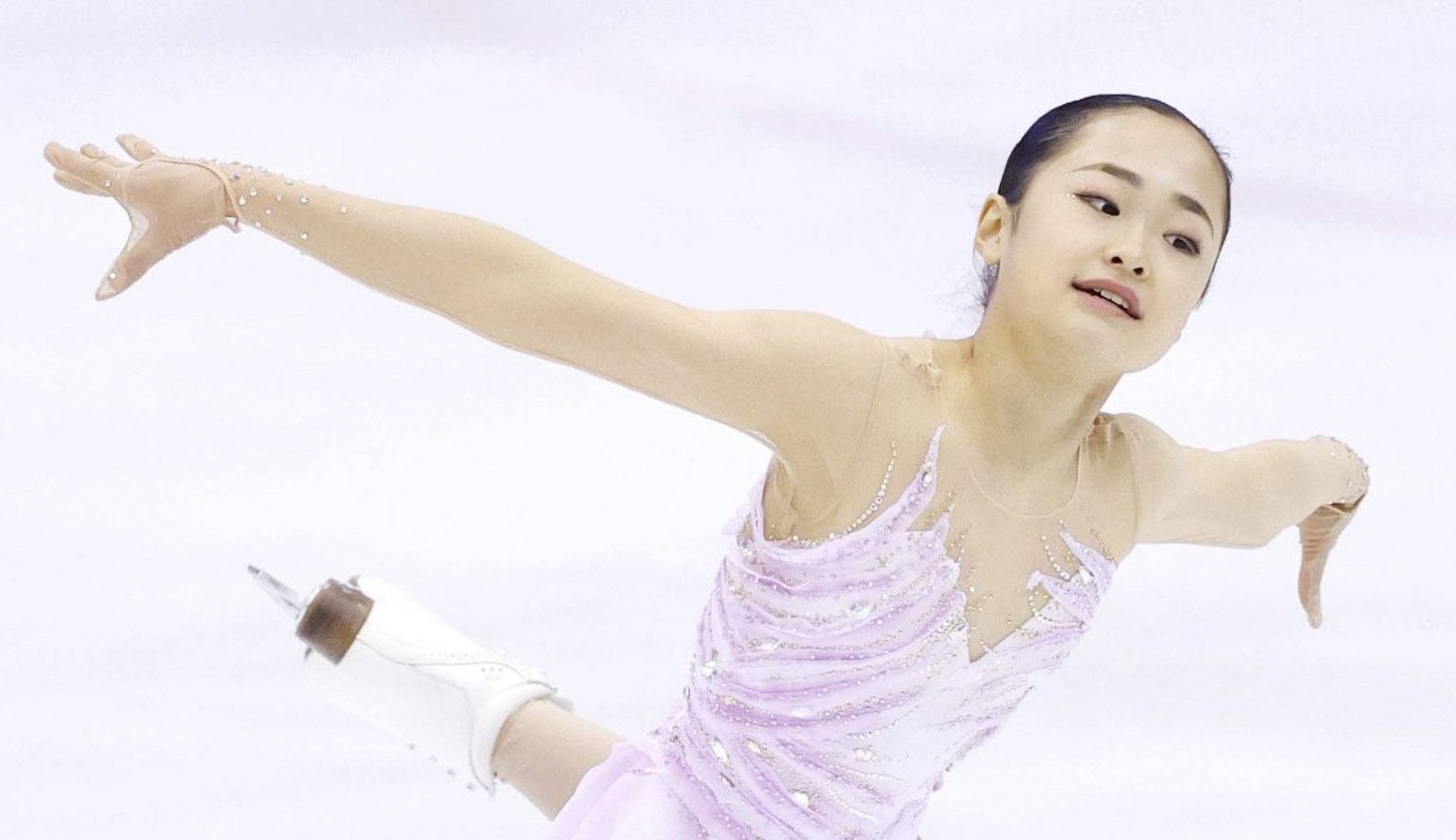 This article first appeared on SportsLook, JAPAN Forward's dedicated sports website.
HITACHINAKA, Ibaraki Pref. ― With a second straight victory at the Japan Junior Championships on Sunday, November 27, teen sensation Mao Shimada secured the first leg of what could be an impressive trio of triumphs over the next four weeks.
In two weeks, Shimada will enter the Junior Grand Prix Final (December 8-11) in Turin, Italy, as the favorite. And two weeks after that she will skate against the seniors for the first time at the Japan Championships in Osaka. It is quite possible that the Tokyo native could emerge victorious in all three events.
Shimada retained her lead here after the short program with a strong free skate. She prevailed with a total score of 199.19 points at Yamashin Swimming Arena. Mone Chiba finished in second place with 193.15, while Ami Nakai took third on 190.70.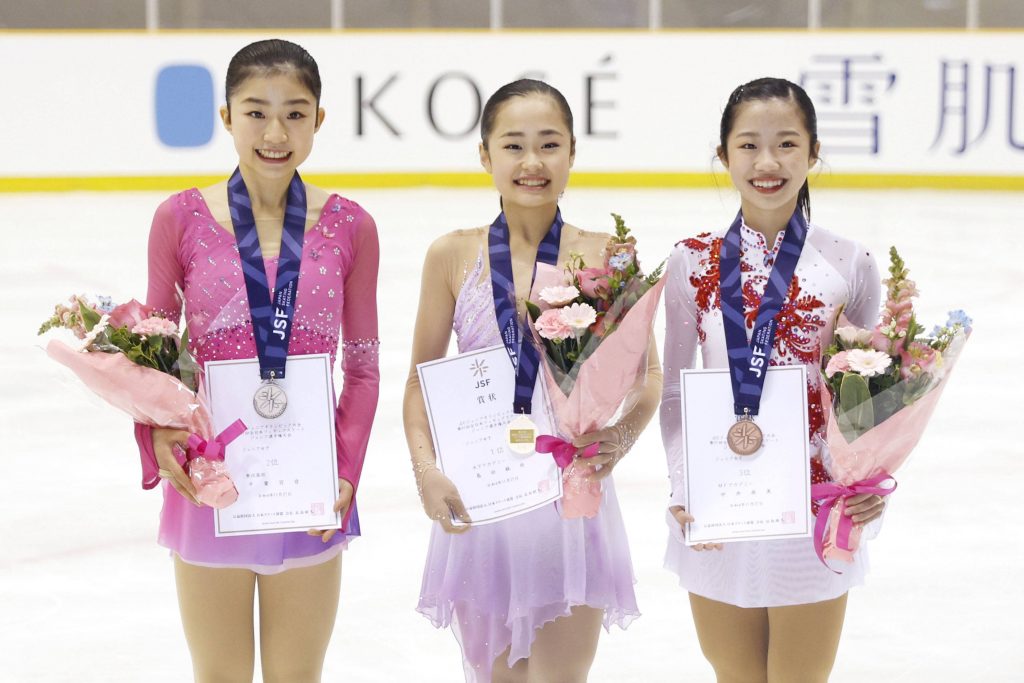 Ikura Kushida (184.29) came in fourth, while Ayumi Shibayama (184.28) was fifth.
Nozomu Yoshioka stormed from behind to capture the men's title earlier Sunday with 209.57 after Takeru Kataise, who had a more than 11-point lead after the short program, faltered and ended up second with 208.22.
Haruya Sasaki was the revelation of the afternoon, winning the free skate with an outstanding effort that moved him onto the podium in third at 207.96.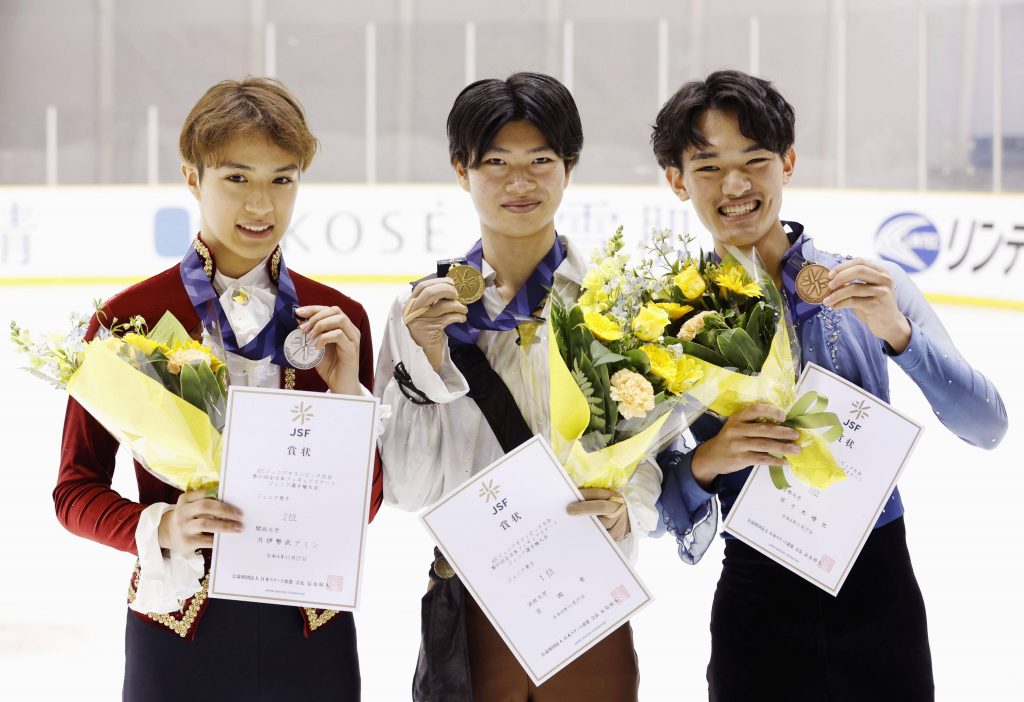 Shunsuke Nakamura, who was third after the short program, struggled with his jumps and ended up fourth on 196.92, while Rio Nakata took fifth with 190.24.
Read the full story on SportsLook.


Author: Jack Gallagher
The author is a veteran sports journalist and one of the world's foremost figure skating experts. Find articles and podcasts by Jack on his author page, here, and find him on Twitter @sportsjapan.