What to Know for Travel to Japan: Relaxed COVID-19 Rules, No Tour Guide
Is tourism travel possible? Do you need a PCR test, or a vaccine certificate to enter the country? Here are the necessary information starting September 7.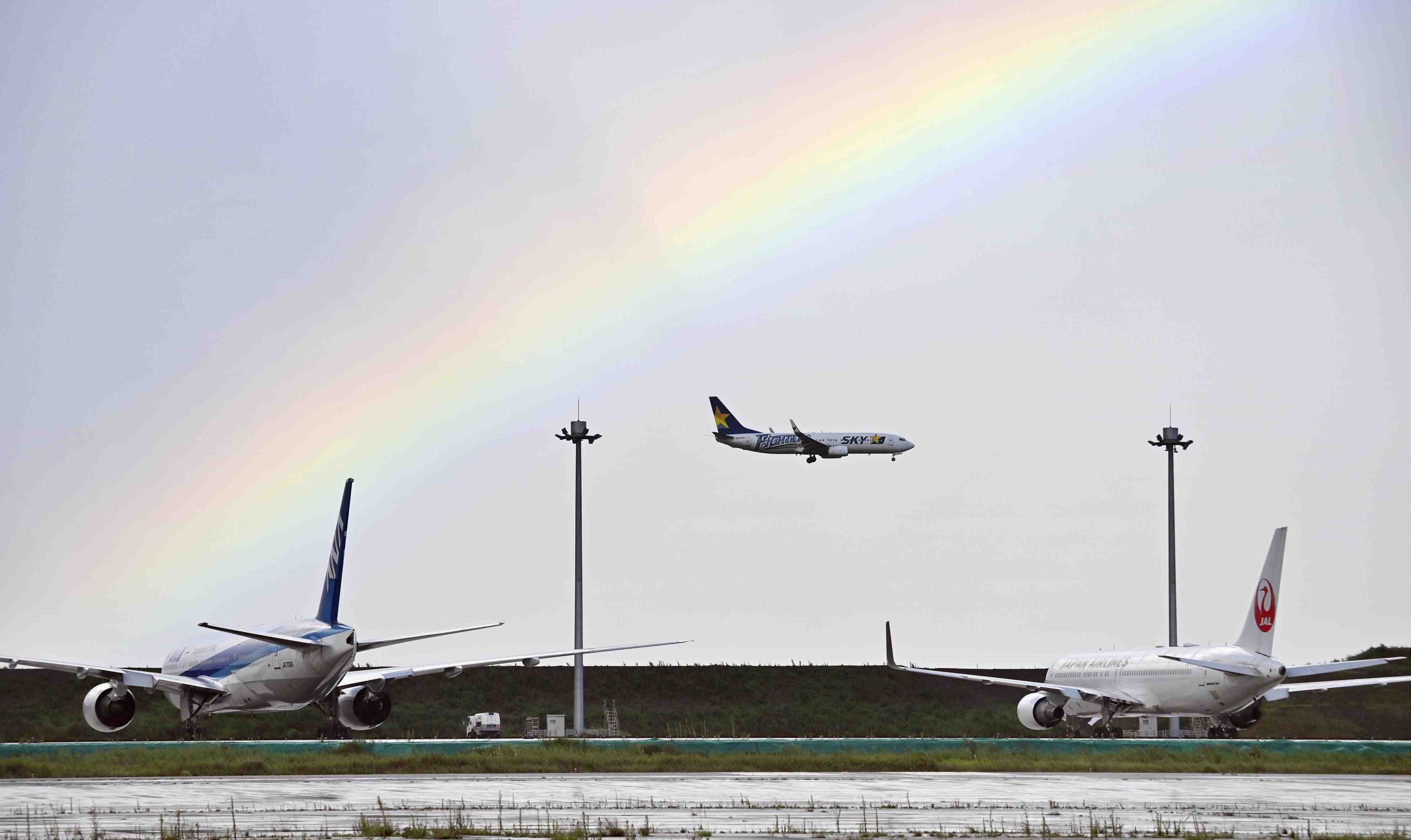 Starting Wednesday, September 7, the Japanese government will further relax entry rules for visitors to Japan.
However, it's still not simple. For people who have been wondering for over two years how they can come to Japan, the rules require a little further review.
We summarize the main points below.

From September 7, who can enter Japan?
As of September 4, there is no country on the entry ban list of the Ministry of Foreign Affairs.
That means you can travel to Japan from anywhere in the world if you meet the Japanese entry requirements for the type of travel you will be doing. Note, however, that the rules ー especially for tourists ー are still a little different than they were before the start of the pandemic.
Categories of foreigners who can enter include students, business travelers, and tourists. Visa requirements for each category differ. (We focus on tourists below, so if you will be traveling for business or study, please check with the Japanese embassy or consulate nearest to you.)
In addition, the entry cap for all categories of entrants is increased to 50,000 people a day from the previous limit of 20,000 per day. (At its peak in 2019, pre-pandemic, the number of people entering Japan on a daily basis was 100,000).

What COVID-19 rules apply to all travelers, including Japanese?
Together with having a valid passport and visa, there are some COVID-19 preventative measures that apply from September 7.
Travelers are asked to have a vaccine certificate verifying that they have received at least three doses of a vaccine approved in Japan. (The list of approved vaccines is below.)
There are different rules which apply to those who did not receive a vaccine recognized in Japan, which are explained below.

What vaccines are recognized by Japan?
Currently, the Japanese government recognizes the following vaccines for purposes of entry to Japan:
Pfizer/Comirnaty
Moderna/Vaxzevria
AstraZeneca/Spikevax
Janssen (Johnson and Johnson)/JCOVDEN (in this case, one dose is treated as two doses)
COVAXIN / Bharat Biotech
Nuvaxovid/ Novavax
A full explanation of what vaccine certificate is necessary can be found here on the Ministry of Health, Labor and Welfare website.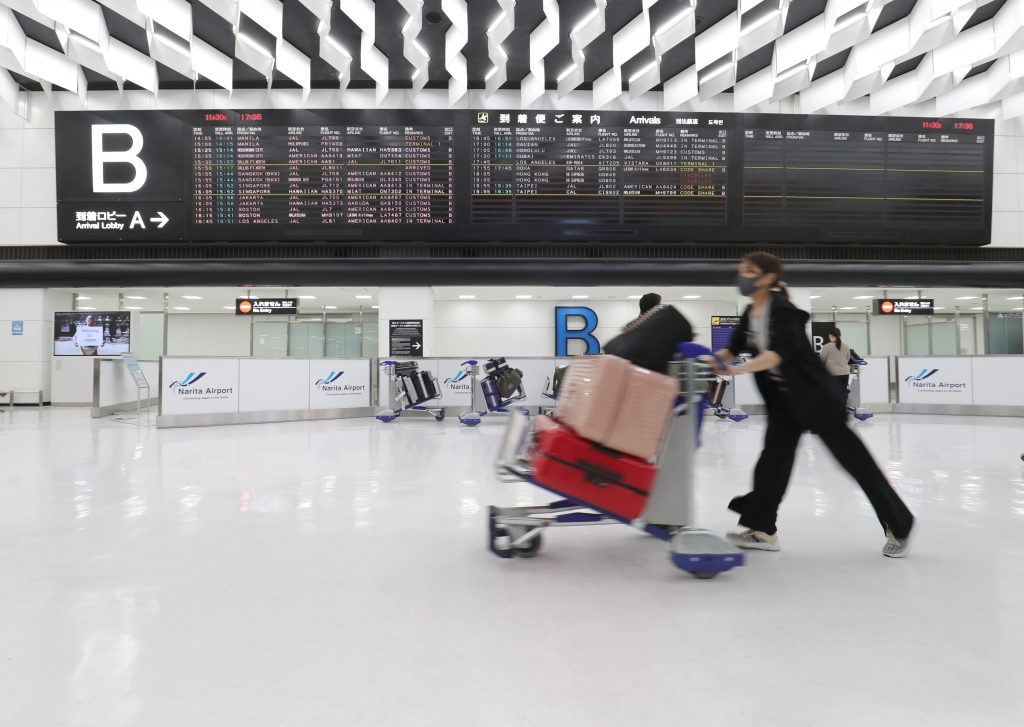 Can an unvaccinated person travel to Japan?
Travelers who cannot provide a valid vaccine certificate, were not vaccinated, or were vaccinated with jabs not recognized in Japan, may still be able to travel to Japan. However, they must have a negative RT-PCR test within 72 hours of departure for Japan.
A certificate of negative results of a RT-PCR test taken within 72 hours of departure for Japan is mandatory in these cases.
Depending on the country of departure and/or recent stays, the traveler might also be asked to quarantine at a government-designated hotel. They will be allowed to officially enter Japan if their PCR test is negative on the third day after arrival and hotel quarantine.
A full explanation of the categorization of countries can be found here, and you can check whether quarantine might be required here.
Note the countries are listed by color code: blue, yellow, or red. The list is subject to change at any time, which means the traveler should always check it shortly before leaving for Japan.

What do tourists need to enter Japan?
In June, the government of Japan announced that tourists would be once more allowed to enter the country, based on certain conditions.
These were:
Travel arrangements must be booked through a travel agency in Japan.
The travel agency must handle applications for a visa to enter the country.
There must be a clear, pre-decided itinerary featuring an accompanying tour guide.
From September 7, there is no longer a requirement for an accompanying tour guide.
An authorized Japanese tour agency still must be engaged for booking the flight and accommodations, as well as applying for visas on behalf of travelers. And the overall schedule and destinations for travel and accommodations must still be specified.
However, within the pre-filed schedule, travelers are free to roam around and visit historical sites and other venues on their own once they get to Japan.
The Japan Tourism Agency told The Sankei Shimbun and JAPAN Forward that this move allows a high degree of freedom and is seen as responding to the needs of foreign travelers.

Have the new rules affected airline travel bookings?
Airlines have already seen an impact in bookings. A Japan Airlines (JAL) public relations official made the point regarding travelers outbound from Japan:
"Especially since the PCR test result requirement was lifted, we have seen an increase in demand for people booking trips from Japan going abroad."
Until September 7, the negative PCR test requirement before entering Japan, while responding to a valid health concern, had left many ー including business travelers ー stranded abroad and scurrying to rebook flights to meet this requirement. Positive test results were one concern, of course. However, depending on the country, the test was also sometimes difficult to procure and expensive to take, resulting in a strong overall disincentive to leaving Japan in the first place.
Peach Aviation, a budget Japanese airline, has also noted an uptick in international travel. It restarted the route from Kansai airport to Seoul, South Korea, on August 28. While before the start of the pandemic, Koreans used to account for 70% of travelers, now some flights are 80% filled with Japanese travelers.
"This is a headwind, the pace of increase in bookings is quickly picking up," an official in the public relations office of Peach Aviation told The Sankei Shimbun and JAPAN Forward.

What is the reception to lifting the tour guide requirement?
Some are welcoming the announcement, as it allows more freedom to travelers.
Others, however, point out that because travel agencies are in charge of applying for tourist visas beforehand, individual travel is still hindered compared to before the start of the pandemic.
"Until the requirement of a visa application prior to entry is lifted it's unlikely that demand will return," said the JAL official in charge of public relations.
Prior to the start of the pandemic, travelers from many countries qualified for a simplified visa process which was processed upon arrival in Japan. In some countries, however, the requirement even pre-pandemic has always been to apply for visas through local travel agencies accredited by the Japanese embassy.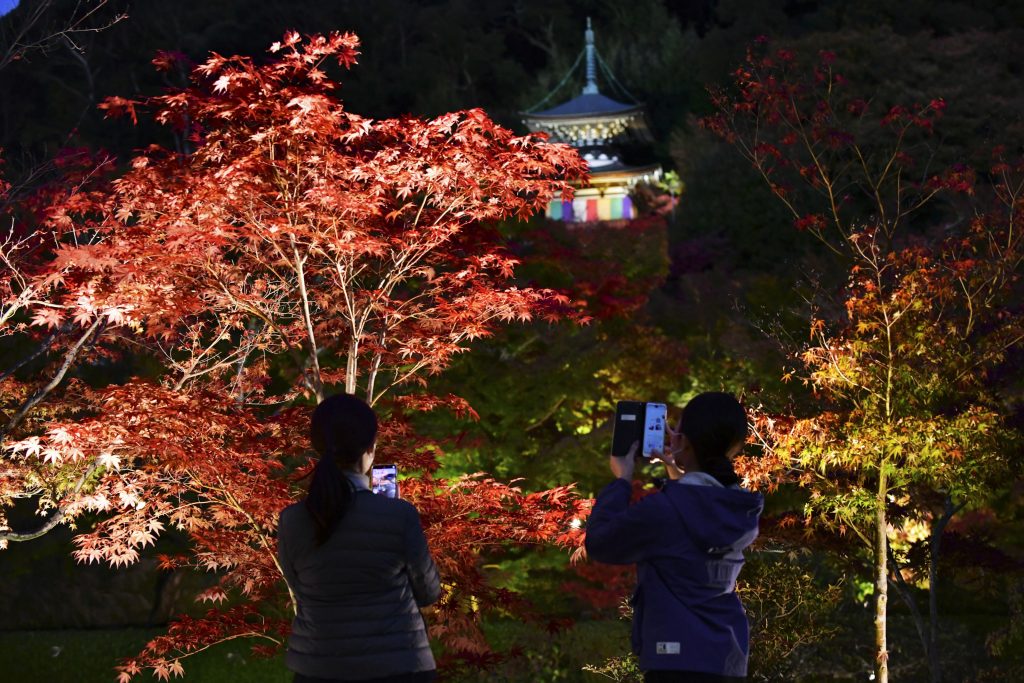 What are the rules for travel to Japan going to look like going forward?
Prime Minister Fumio Kishida has pledged in several press conferences over the summer that the government's aim is to "relax restrictions in line with other G7 countries."
Starting in October, the Japanese government has pledged the rollout of a new vaccine aimed at the omicron variant. In addition, since the end of August, the five-week-high of COVID-19 infections nationwide has been subsiding.
For these reasons, it is likely that travel rules will be relaxed further in the coming months.
However, the government has always stressed that changes in restrictions will depend on the COVID-19 situation at home and abroad. Therefore, it's difficult to predict the timeline.
Those hoping to travel should regularly check the Japanese Ministry of Foreign Affairs website for updates and follow the news on JAPAN Forward.
Did we answer your questions about traveling to Japan? Let us know in the comments, or feel free to contact the author on Twitter.

Author: Arielle Busetto