Who's 'Environmentally Backward'? Japan is Developing These New Energy Technologies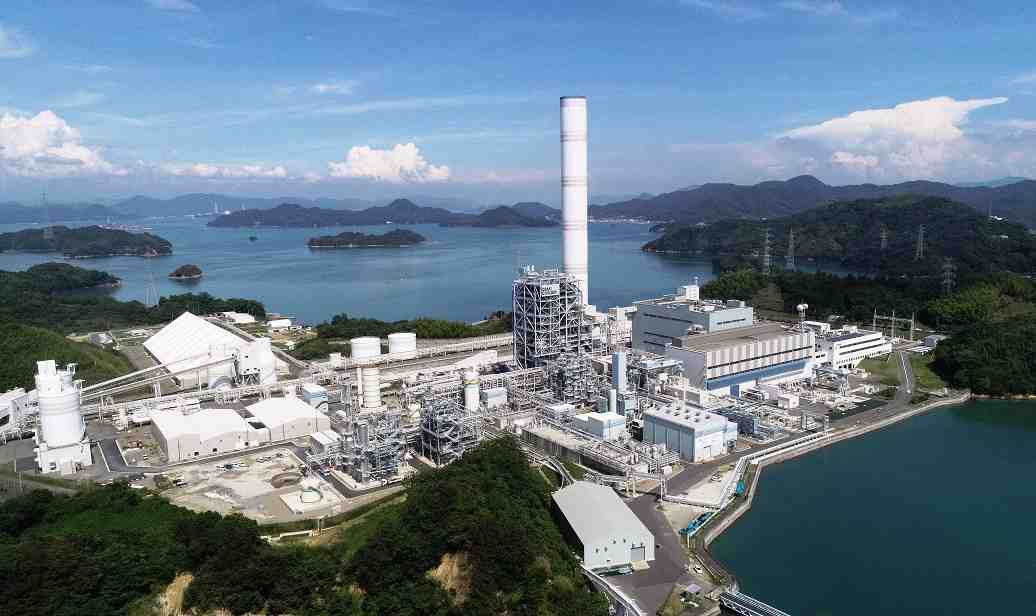 Criticism has been on the rise worldwide against the use of coal for emitting large amounts of carbon dioxide (CO2) while it burns. CO2 and coal burned for energy have been considered a major cause of global warming amid increasingly frequent occurrences of climate anomalies on a global scale.
Although Japan has led the world in many fields of environmental technology, occasionally the nation has been mocked by some analysts as an "environmentally backward country." This is because Japan has been utilizing coal-fired electricity generation for a long time as one of its primary power sources.
Why has Japan continued to use coal-fired power generation? To clarify the reason, we should ponder anew the characteristics of coal.
A Reasoned View of Coal as an Energy Source
Coal is available at relatively inexpensive prices and more widely distributed around the world than other energy resources. The world's confirmed technically recoverable coal reserves have run up to a volume sufficient to cover the global coal demand for more than 130 years to come. This means that coal supplies will most likely be stable on a long-term basis.
In addition, many coal-producing countries, unlike oil-producing nations, are politically stable. Japan, for instance, has been importing more than half of its coal requirements from Australia. For Japan, which is poor in natural resources and dependent on foreign countries for most of its energy resources, coal has met the nation's prerequisites in terms of both economic rationality and energy security.
Throughout the 25th Conference of the Parties to the U.N. Framework Convention (COP25) on Climate Change, which was held in Madrid in December 2019, the vast majority of the participating countries seemed dead set against the use of coal, as if they deemed it demonic.
In the face of the anti-coal arguments at the forum, however, Japan's Economy, Trade and Industry Minister Hiroshi Kajiyama expressed Japan's perspective: "We want to keep open the option of coal-fired electricity generation and other fossil fuel-run power generation capabilities intact for both Japan's own and other countries' energy supply policies."
Given that there is little progress in the resumption of nuclear power generation in Japan, and that renewable energy resources are still in short supply, it is indispensable for Japan to continue using coal-fired power generation if this country places any priority on maintaining a stable supply of electricity.
Japan's High-Efficiency, Low-Emissions Technologies
Worthy of note here is the remarkably high level of Japan's coal-fired electricity generation technology, when viewed globally. The thermal efficiency of Japan's coal-fired power generation stations is noticeably high, able to produce electricity from a smaller quantity of fuel with significantly lower CO2 emissions, compared to coal-burning plants in foreign countries.
Japan has put into practice what is called the Ultra-Supercritical Coal (USC) power generation technology capable of generating electricity by making steam through coal combustion at higher temperatures and pressures than those of conventional types of coal-fired power plants. If this technology is applied to coal-fired power plants in the United States, China, and India, one estimate says the CO2 reduction effect would total 1.2 billion tons a year, equivalent to Japan's annual CO2 emissions.
Demonstration tests of a technique that may provide a remedy to the drawbacks of coal-fired power generation have been underway in the town of Osaki-Kamijima on the islet of Nagashima, in the Inland Sea, Hiroshima Prefecture.
The firm of Osaki CoolGen, a 50-50 joint venture of the Chugoku Electric Power Co. and Electric Power Development Co. (J-Power), has been conducting the experiment. In standard coal-fired power generation operations, coal is pulverized into a fine powder for use as fuel. In the CoolGen test, however, power is generated by gasifying the coal using a combination of gas and steam turbines, materializing what is called the Integrated Coal Gasification Combined System (IGCC). The test process is achieving a saliently high efficiency level in energy production.
The IGCC is said to be capable of reducing CO2 emissions by about 15% compared to a USC system. The company started the series of tests on separating and collecting CO2 from December 2019.
While there are several technological approaches to CO2 separation and collection, CoolGen has employed what is called a physical absorption method. The method is similar in principle to the production of carbonated drinks that we take for granted — CO2 is separated into a solution under a high pressure. As shown by a carbonated drink in a plastic bottle that fizzes up with a pop when the bottle's cap is opened, the CO2 is thrown out of the absorbing solution when the pressure is lowered, becoming "collectible."
In 2020 the company plans to continue the experiments to determine the optimal conditions for CO2 separation and collection. If put into practical use, the system will be able to collect more than 90% of CO2 emitted in the process of the coal gasification power generation, according to CoolGen.
Learning to Make Productive Use of CO2 Waste
The task that must be addressed next is how to dispose of the CO2 waste collected by the system. A system called carbon capture and storage (CCS) for pumping the CO2 deep into the ground on the strength of high pressures was in the limelight at one time. Currently, in Japan, test demonstrations based on this system are being conducted in the city of Tomakomai, Hokkaido. So far, they have proved successful in pressing underground 300,000 tons of CO2 in total.
The CCS system, however, does not of itself create anything of value — it is only capable of containing the CO2 underground. Attention has been drawn in recent years to another approach known as "carbon recycling," which is designed to utilize collected CO2 as carbon industrial materials.
Leading Japanese companies, such as IHI Corporation and Nippon Steel Corporation, have been tackling the development of carbon recycling technologies. The government, for its part, has earmarked appropriations in the fiscal 2020 national budget to help finance research and development technologies for the capture of CO2-generated during coal-fired power generation, and turn it around to use as a raw material in the manufacture of such products as plastics and liquid fuels.
If techniques can be developed that get the most out of the globally troublesome CO2, they would be of great service in the cause of coping with global warming. That would also be the best possible way for Japan to wipe out the stigma of being labeled an "environmentally backward country."
(Click here to read this article in Japanese.)
Author: Shunichi Takahashi
Shunichi Takahashi is editor in chief of the Fujisankei Business i., the Japanese-language business newspaper published by the Fujisankei Communications Group from Monday to Friday.