Cherry Blossom Viewing Guide 2020: Kansai Region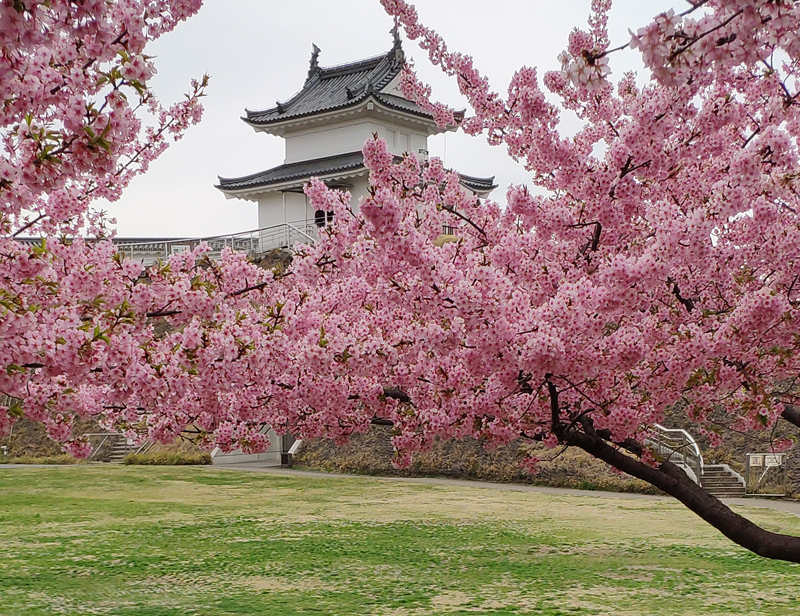 Hanami, the ritual of admiring the beautiful snow-like quality of sakura flower petals in spring with family and friends, is something all Japanese look forward to, and which many travel from around the world to see.

Based on the forecast of the Japan Meteorological Agency (JMA), JAPAN Forward has drawn up a list of places to enjoy the cherry blossoms in 2020. The season is arriving quite quickly, and this guide should help provide readers ideas for planning outings.
The viewing guides are divided by region, beginning with Western Japan, then moving north and east to the Kansai region (including Osaka and Kyoto), Kanto region, Central Japan, and finally Hokkaido and Northeast Japan.
This year Kyoto and Osaka have announced the anticipated beginning of their blooms on March 28.
Kyoto
Often referred to as "Japan's cultural heartland," the former capital has literally dozens of scenic locations to partake in o-hanami. While visitors flock to well-known tourist sites, including Kinkaku-ji and the Gion district — hoping to catch a glimpse of a geisha, locally referred known as geiko — other areas in and around the city offer unrivaled opportunities to view the true beauty of these flowers.
Daigo-ji Temple, for instance, boasts nearly 1,000 cherry blossom trees. Aside from the common Somei Yoshino with its delicate white flowers, the grounds include both Yama-Zakura and Shidare-Zakura (or weeping cherry blossoms) with drooping branches covered in vibrant pink, five-petal flowers.
For those wandering Gion, Maruyama Park has a famous large, 80-plus-year-old weeping cherry blossom tree, which is lit up at night for a unique viewing experience. There are plenty of food stalls to keep you satisfied while you admire the flowers.
Heian-Jingu Shrine, built in 1895, has over 20 varieties and 300 cherry blossom trees. These include Beni-Shidare-Zakura, a variety of weeping cherry with blossoms of a distinct reddish color that contrast with the colorful shrine itself to create picturesque scenery.
Visitors can also sip green tea or listen to a concert among the cherry blossoms during early spring.
Osaka
Kansai region's economic hub, Osaka, has plenty of great places for viewing cherry blossoms. You also can visit Don Quijote's renovated Ferris Wheel that goes 77 meters above the popular Dotonbori shopping district.
Be sure not to miss the iconic Osaka Castle, which, during cherry blossom season, is lit up in the evenings. There are several hundred cherry blossom trees found within the castle grounds.
During the day, visitors can discover important elements of Japanese history by touring the museum inside the castle, or take a stroll through Nishinomaru Garden.
Perhaps the most well-known site for viewing cherry blossoms in Osaka is Kema Sakuranomiya Park. It is a beautiful riverside park that boasts nearly 5,000 cherry blossom trees. Located on the banks of the Okawa River, this popular spot attracts thousands of visitors annually.
Other popular spots for viewing Osaka's cherry blossoms include the Expo 70 Commemorative Park, the Osaka Mint, and Tsurumi Ryokuchi Park — a great location for picnickers.
Nara
For those venturing through Kansai, no visit is complete without a trip to Nara. Once the capital of Japan during the Nara period (c. AD 710-784), the city is rich with history, culture, and natural splendor.
For those willing to take a short hike, Mt. Yoshino is unparalleled in the region. The whole of the mountainside becomes a contrast between green pine trees and delicate, pink cherry blossoms, creating a dream-like scene on March 29l. There are more than 30,000 trees, with 200 different kinds of cherry blossoms.
Within the city, Nara Park with its approximately 1,200 deer offers a unique o-hanami experience. Enjoy the soft spring colors while friendly deer nibble at snacks you can purchase to offer them.
Behind the park, Mt. Wakakusa is a popular spot for taking photos of cherry blossoms with the city as a backdrop.
No hanami experience in Japan is complete without the iconic castle in the background. For those who don't want to miss out, one option is to head to Yamatokoriyama Castle Festival, which this year is scheduled from March 24 to April 4.
Nagoya
You might be passing by on the Shinkansen, in town for business, or just in the mood for a city which feels less touristy than Kyoto and Osaka. Whatever your reason for visiting Nagoya, we have you covered — even in hanami season, which is scheduled to start around March 26, and peak on April 3 this year.
Don't miss Nagoya Castle if you're looking for a classic view of a Japanese castle surrounded by sakura petals billowing in the wind. The structure was first built in 1610, but was later destroyed during the war. It has since been rebuilt (in 1959) and boasts 2,000 cherry trees, with night lighting as well.
In terms of the sheer number of cherry blossom trees, the consensus seems to be to head to Yamazaki Riverside in Mizuho Ward, which has more than 1,000 trees that boast beautiful night lighting for an extended o-hanami experience.
As far as picnic locations go, Higashiyama Zoo Botanical Gardens gives revelers the chance to enjoy more than 1,000 cherry blossom trees of 100 different varieties. This is a popular site for outings with family and friends.
For another place where you can enjoy the flowers at night, head to Tsuruma Park in Showa Ward. It's a popular spot to enjoy a different atmosphere, with the sakura gently reflected in the water of the pond.
We are updating this page as new forecasts are made throughout the cherry blossom season, so please check back when planning your travels.
Author: JAPAN Forward