Carlos Ghosn: Why Nissan is investing in Mitsubishi Motors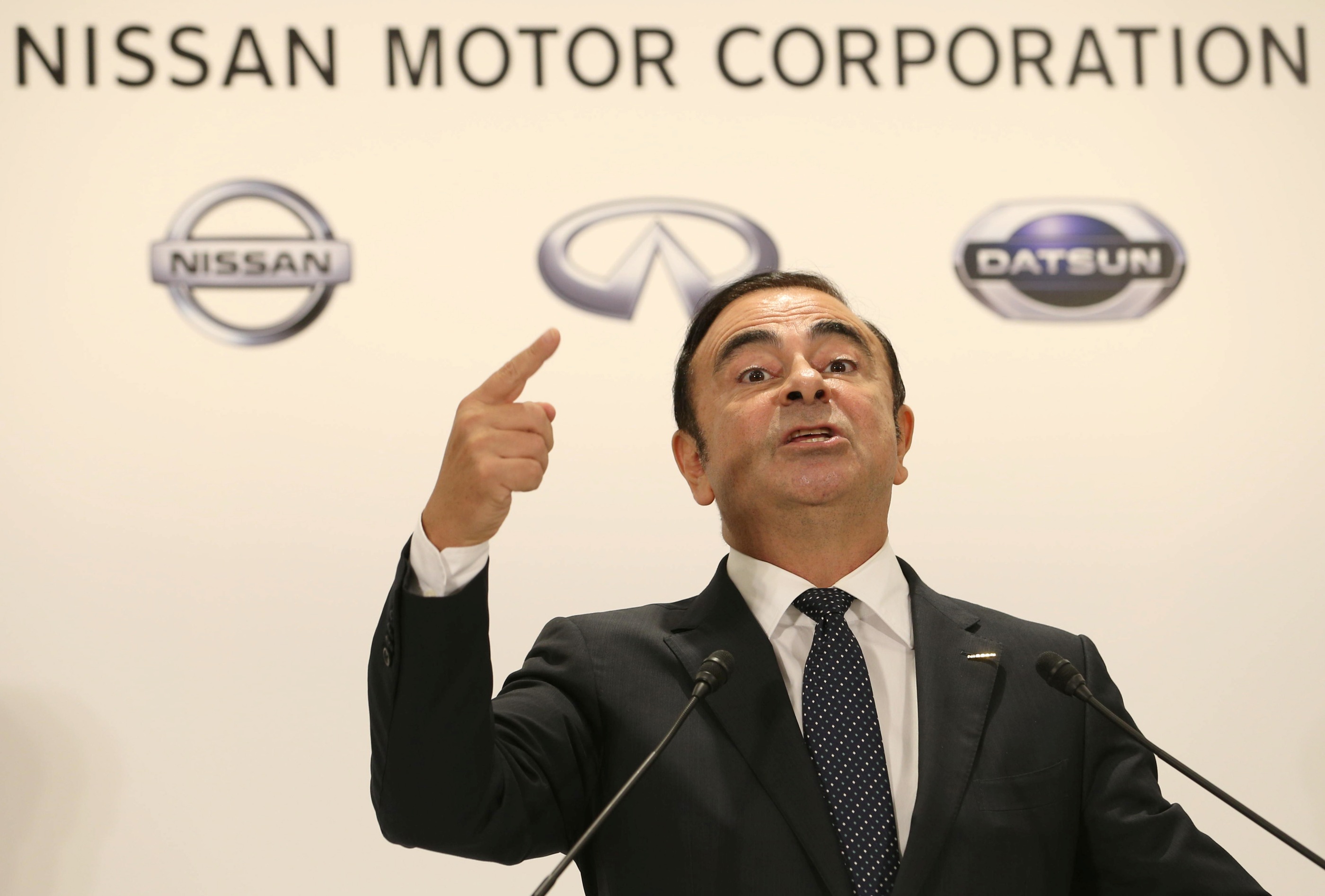 Carlos Ghosn, the Chairman & CEO, Nissan Motor Co., Ltd, contributed this comment on October 20, 2016 for the Sankei Shimbun.
In the fall of 1998, I traveled from Paris to Tokyo to present a plan to a group of Nissan executives. My goal was to convince them that partnering with Renault was a way for revival. While Nissan had a proud history as a Japanese manufacturing company, it had been suffering a decade of financial losses, and innovation was stagnant. But to the executives' credit, they recognized that these challenges were beyond fixing on their own. They had gone in search of the right partner to help. In the end, they knew – as I did – that Renault was the best partner for the long term.
Together, we created the Renault-Nissan Alliance, which was – and remains – unique in the auto industry. After that, things moved quickly. We put the Nissan Revival Plan into motion, and Nissan met its recovery goals one year ahead of schedule. Over the past 17 years, as an Alliance, we have delivered billions of euros in annualized synergies and capitalized on opportunities presented by electric vehicles, autonomous drive technologies and connected cars, with greater competitiveness than we could achieve on our own.
But we have never forgotten the courage it requires to ask for help, and the potential benefits of doing so. When MMC CEO Osamu Masuko came to meet with me in April to ask for Nissan's support to restore the engineering organization and revive the company, we knew that forming a strategic alliance made financial and operational sense for both of our companies. We also felt a responsibility to help the senior Japanese automaker in its time of need, just as Renault was able to help Nissan get back onto its feet in 1999.
Nissan has completed the acquisition of a 34 percent equity stake in MMC, at a price of ¥237 billion, becoming the single largest shareholder in MMC. We will be providing the strategic, operational and management expertise – and the capital investment – to ensure that Mitsubishi Motors not only overcomes its immediate significant challenges but flourishes in the future.
The addition of Mitsubishi Motors means that the Alliance created with Renault will sell 10 million units in fiscal year 2016 – putting it in the world's top three automotive groups. Beyond scale advantage, we have already identified synergies with Mitsubishi Motors that will benefit both our companies, focused on realizing synergies in joint purchasing, deeper localization, joint plant utilization, common vehicle platforms, technology-sharing and an expansion of our combined presence in both mature and emerging markets.
This is our way of doubling down on the Alliance strategy that has served us well for nearly two decades. Of course, MMC's challenges are very different than what Nissan faced in 1999. For example, MMC has a strong balance sheet. What's missing is customer trust.
To help rebuild that trust, we have been invited by Mitsubishi Motors to strengthen their Board of Directors and their management team. We have nominated four Nissan representatives to join the Mitsubishi Motors board. This afternoon, I accepted the nomination as Chairman-elect pending shareholder approval.
MMC will also appoint a Director of Global Risk, reporting to the MMC CEO, who will oversee compliance issues and ensure the company can address its risks. With these actions, and the support of Nissan, we believe MMC can begin to move forward.
The second order of business is to unleash potential synergies. Nissan is targeting synergy benefits worth 24 billion yen in fiscal 2017, rising to almost 60 billion yen annually thereafter. Specifically, Nissan stands to benefit by harnessing MMC's know-how in the kei car segment in Japan and its strength in pick-up trucks, adopting MMC's systems for plug-in hybrid electric cars, and building on Mitsubishi Motors' successful ASEAN operation to strengthen our operation.
Third, we want to send a clear signal with this partnership: we believe in the value of Japanese car-making, and we want to help ensure its future. This is time of change and unpredictability in our industry. But one thing we know from experience is that we can do more with the right partner than we can achieve alone.
The Alliance strategy saved Nissan when we were on life support – and made Nissan stronger in times of health. We believe that this model can deliver the same benefits for MMC, and we look forward to exploring the opportunities and potential of our new partnership to build not only the cars of the future, but to become the carmakers of the future.
Carlos Ghosn is the chairman & CEO, Nissan Motor Co., Ltd; chairman & CEO, Renault; chairman, Renault-Nissan Alliance; and chairman, Mitsubishi Motors Corporation.