Will Japan Regain Leading Role in Global Nuclear Energy Development?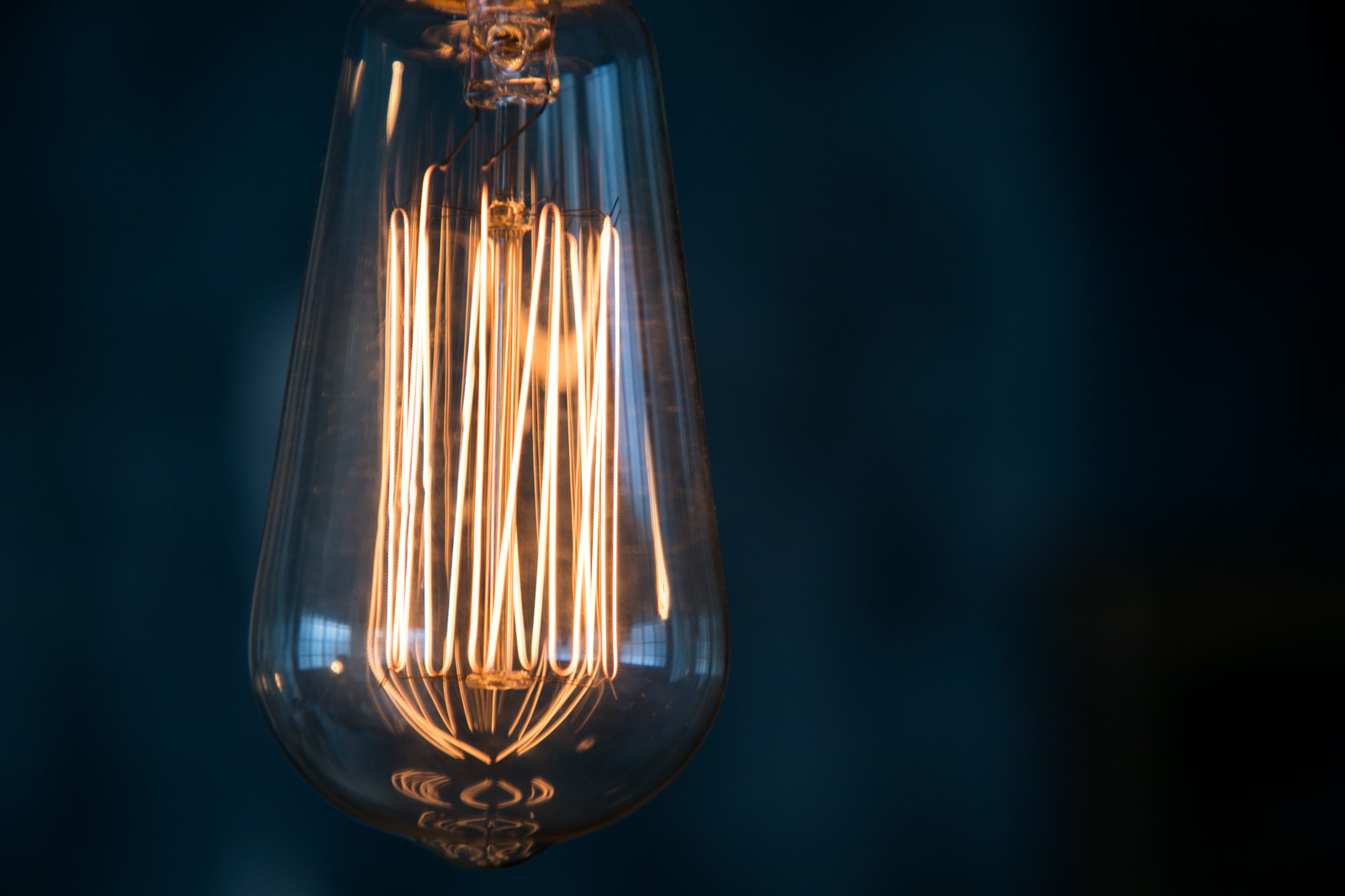 In the aftermath of the 2016 Paris Climate Agreement, the global nuclear energy sector has had the busiest year in almost three decades. Sixty reactors are under construction around the world, most of them in Asia.
China, India, the United Arab Emirates, South Korea, and Russia currently dominate the Asian nuclear construction boom as demand for electricity rises particularly in large developing economies. Asia is also looking to boost its energy self-sufficiency and rely less on energy imports that worsen trade deficits.
China alone started 13 new nuclear reactors in 2015 and 2016.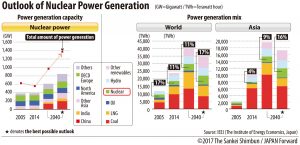 In Southeast Asia, Malaysia has set up a task force to examine the use of nuclear power as the country turns from energy exporter to energy importer.
In the Middle East, the UAE will be the first country to switch on a nuclear power plant later in 2017. Saudi Arabia is considering the construction of eight reactors in the eastern part of the country, and Jordan is also considering the construction of a nuclear power plant.

Countries in the Middle East are facing increased demands for electricity, and are also endeavoring to protect their export earnings from indigenous oil and gas exports given lower oil prices. Nuclear power should meet the increased demand for base load stable electricity in the Middle East, enabling these countries to increase export earnings from oil and gas, improving economic security.
In Latin America two reactors are under construction in Brazil and Argentina, and Mexico already has two operating reactors.
In many Eastern European countries that are not endowed with their own energy resources, nuclear power accounts for over 40% of electricity generation.
In the large developed G7 economies, the United States, France, and Japan have the largest nuclear power reactor inventories. Four new reactors are under construction in the US in South Carolina and Georgia, and one reactor is under construction in France.
Nuclear energy currently accounts for 11% of global electricity production. Estimates from the nuclear industry indicate a target of 25% of global electricity production from nuclear power by 2050 in order to meet carbon emissions reduction targets set by the Paris Agreement.
This may require the construction of 1,000 new nuclear reactors before 2030. Also, much of the existing nuclear inventory is old, and 150 units may need to be retired in the coming years.
Nuclear energy is also now competing with cleaner energy sources, such as solar and wind energy, that are gaining significant traction around the world. In 2016, more investment went into the construction of solar and wind facilities than conventional electricity generation sources, such as coal and natural gas. Solar and wind are, however, intermittent power sources and need to be backed-up with stable supply to ensure 24/7 energy supply.
In the US, cheaper shale gas has overtaken coal-powered generation. Gas-to-power generation may represent the biggest competitive threat to nuclear power in America.
In the aftermath of the Fukushima accident, Japan's energy self-sufficiency has declined by almost 20%. All nuclear reactors were offline throughout 2014, the first time that Japan had been without nuclear power for a single calendar year since the commencement of operation of its first commercial nuclear reactor in 1966.
Japan now has the lowest energy self-sufficiency among G7 countries and one of the lowest among the OECD countries, creating a security risk.
In the aftermath of the Fukushima accident Japan has reconfigured the regulation of its nuclear industry with the establishment of the independent Nuclear Regulatory Authority.
Three Japanese reactors are currently on line in Kyushu and Shihoku Islands. Twelve reactors may be restarted by 2020, and possibly 18 by 2025, as Japan endeavors to improve its energy and financial security, as fossil fuel prices rise again after the 2014 oil price collapse.
The greatest repository of nuclear engineering knowledge in Asia may reside in Japan given its large stock of nuclear engineers that may number as many as 40,000.
Japan is also the only non-nuclear weapons country in the world where reprocessing capabilities were approved in 1993, which may help to ensure a closed nuclear fuel cycle. Japan is also exploring new advanced nuclear technologies, including smaller modular reactors.
The existence of rogue states in the Asian region with nuclear capabilities may also make it important that Japan retain and cultivate its global nuclear science capabilities.
As part of the Paris Climate Agreement, Japan has also committed to reduce its CO2 emissions by 26% by 2030. Nuclear power should assist to ensure Japan meets this goal.
As with other countries, the issue of nuclear waste disposal requires resolution in Japan. Many of the existing Japanese on-site waste storage facilities are close to capacity, and a permanent facility must be found. Sweden, Finland, and Canada have all resolved their waste disposal issues.
The international energy community is closely monitoring Japan to see if it can regain its important leadership in nuclear energy six years after Fukushima.
O'Sullivan is founder of Mathyos Japan, a civil engineer and chartered accountant, and a former investment banker.