Wizards Coach Scott Brooks: Rui Hachimura 'Had a Great Year' as a Rookie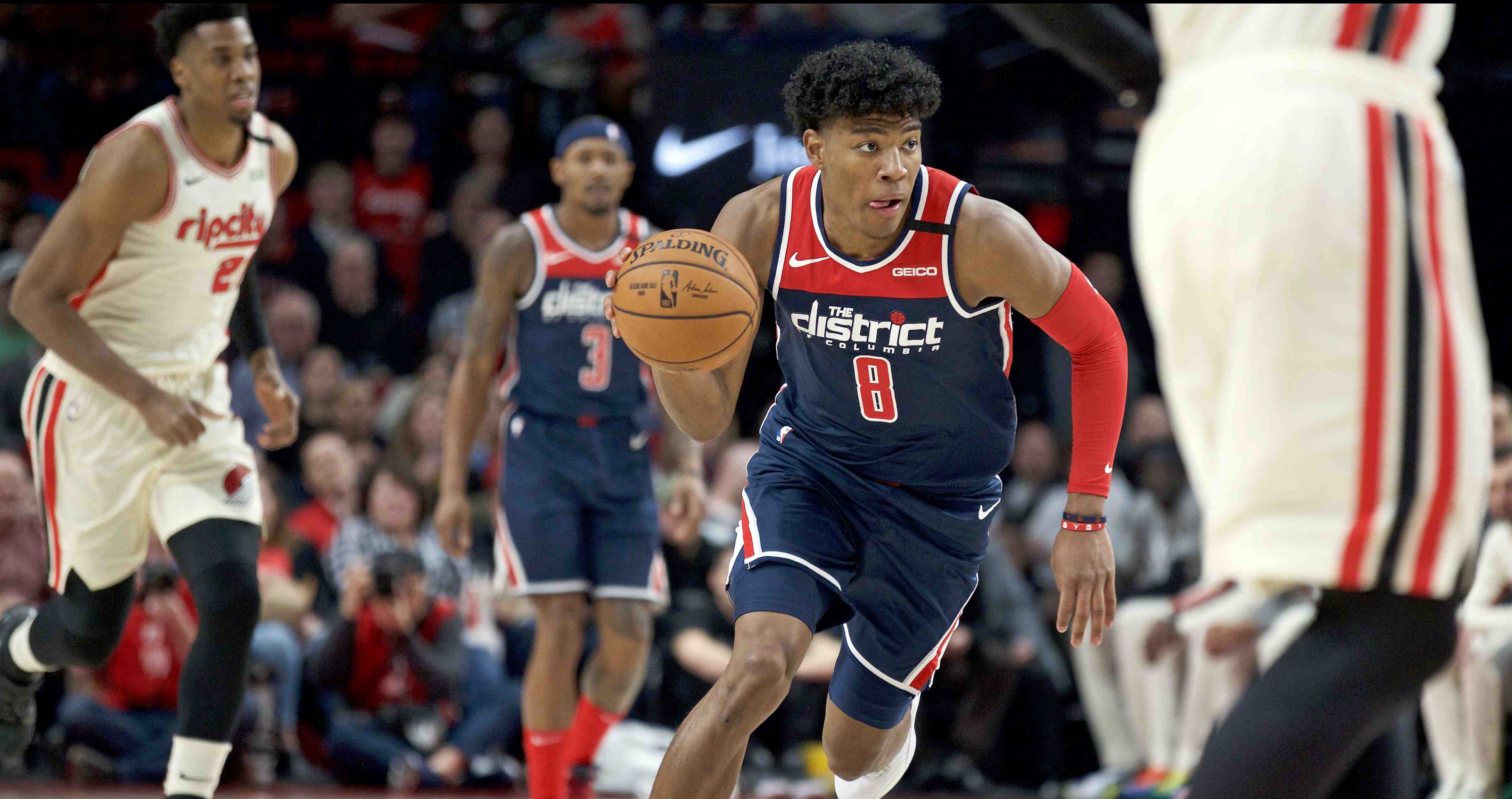 Rui Hachimura and the Washington Wizards haven't played a game since a 122-115 victory over the New York Knicks on March 10.
The NBA shutdown began the next day due to the COVID-19 pandemic, and Wizards head coach Scott Brooks has had a lot of time to think about individual players' performances and the team's 64 games.
In a rebuilding season, Washington (24-40) is focused on laying its foundation for the future, with Hachimura a big part of those plans.
Whether the Wizards will be able to play 18 more games to complete a normal season's schedule — or a scaled-down version — remains to be seen. That said, NBA Commissioner Adam Silver and league officials still hope to be able to resume play in the coming weeks and crown a playoff champion. In and of itself, the logistics of getting practices up and running presents several obstacles for teams due to the coronavirus and physical distancing protocols. (Individual workouts are the first step.)
The Wizards, ninth in the Eastern Conference, wouldn't qualify for the playoffs based on current results. But the 22-year-old Hachimura, a rookie, has demonstrated to Wizards management, including general manager Tommy Sheppard, that he has a bright future in the NBA.
"Rui had a great year," Brooks said on a recent video conference call with Wizards radio play-by-play broadcaster Dave Johnson. "I mean, coming in as a rookie and being as consistent as he's been."
"We started the season in training camp and he wasn't the starter [at power forward]. It was open...but he performed, and he fought for that spot, and he got that spot with his work and his play in practice and exhibition [games]. And he's had a great year," he continued.
The 203-cm Toyama native has appeared in 41 games (all starts), averaging 13.4 points, 6.0 rebounds, 1.7 assists, 0.8 steals, and 0.2 blocks. The Gonzaga University alum scored a season-high 30 points last December 1 against the Los Angeles Clippers.
Hachimura has made 47.8% of his shots from the field, while connecting on 27.4% from 3-point range (and attempting 1.8 per game).
On the Facebook/Zoom video, which ran for around 34 minutes, Johnson read to Brooks questions submitted by the public.
Asked about Hachimura, Brooks admitted that Sheppard and the Wizards front office did their homework before deciding to select him with the No. 9 pick in the 2019 NBA Draft last June.
The fourth-year bench boss recalled Sheppard's decision-making process.
"We didn't bring Rui in [for a pre-draft workout]," Brooks said in late April. "But he told me, 'We don't need to see Rui.'"
Why not?
"We've seen him like a thousand times at practice and in games," Brooks said, recounting Sheppard's reasoning. "That's why we picked him ninth. What a great pick that was."
Brooks, a former NBA point guard who played for six teams as a perennial backup (seven starts in 680 career games) from 1988-1998, is in his fourth season at the helm. The 54-year-old said he's been impressed with Hachimura's steady play.
"Hopefully, we can resume [the season] and he can finish strong," the coach said.
In mid-December, Hachimura sustained a groin injury and was sidelined until a February 3 game against the Golden State Warriors.
Hachimura's determination to regain his form grabbed Brooks' attention.
"Even when he got hurt and missed a couple months, he still came back and had a couple tough games, but really bounced back. And he's going to be a really good player for a long time," Brooks observed.
Assessing Hachimura's current limitations as a long-range shooter, Brooks conceded "he definitely has to continue to work on that." The coach described it as a "work in progress."
Said Brooks: "Right now his range is about, really, 18 to 19 [feet] where he's super comfortable, but he's extended it out in the latter parts of the season. It's a little flat from the 3, but a little more, a better arc on the ball. I think he's going to be a high 30s, maybe a low 40-percent 3-point shooter."
Brooks gave an interesting response to a question about whether he'd consider starting Hachimura at small forward next season.
"I think we eventually want to rebuild our team where everybody can play every position," Brooks declared. "We've got John (Wall) and Brad (Bradley Beal), who can dribble the ball and make plays, but we've got other guys who can do the same thing."
"Rui is a basketball player. He's going to be able to play 2, 3, 4, and some 5," the coach said of the shooting guard, small forward, power forward, and center positions.
"I'm not saying he's going to be a 2, but at times we can move things around and John's a post-up player as a point guard. So there's a lot of things that we can do once we're whole," Brooks said. "But I think Rui's really going to continue to improve. He loves the game. He works hard, so it's exciting and his future is very exciting."
The Last Word
I give our guys a lot of credit. They came together and they fought every day in practice and in games and they competed, and I think that's the foundation of a good organization. You can build your team on it.
ー Scott Brooks on his players
Noteworthy
The Wizards posted the Facebook/Zoom Q&A on its social media channels, including YouTube at this link, and Facebook at this link.
Author: Ed Odeven