PHOTOS | Ganbare! The Many Ways Japanese Cheer Up Each Other Amid the Pandemic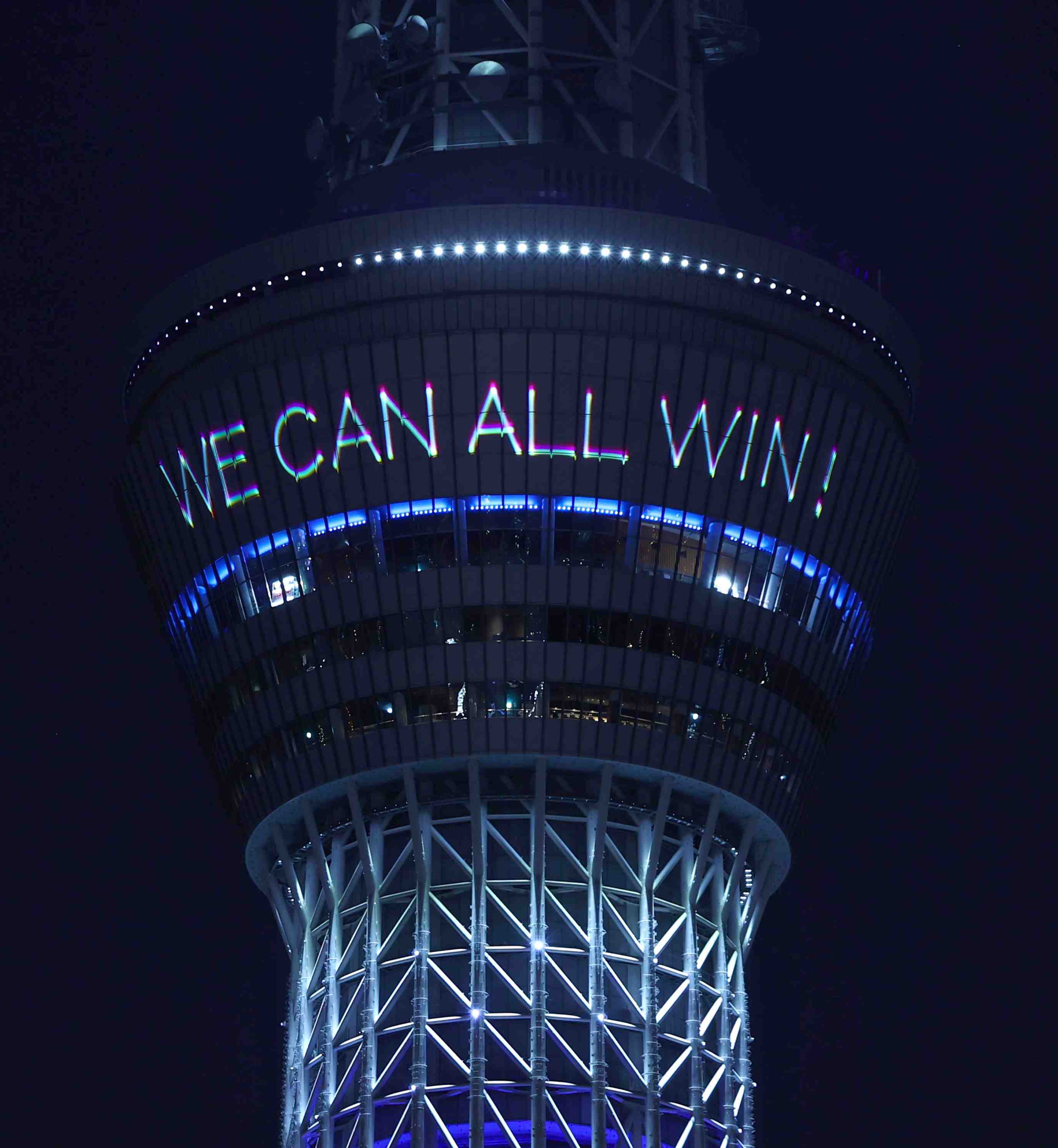 In COVID-19 times, it's no secret that we are craving positive stories to keep us afloat and sane.
In Japan on Monday, May 4, Prime Minister Shinzo Abe formally extended the state of emergency until May 31 across the country, with the exception of prefectures which have seen very low numbers of cases.
In essence, Abe asked most to stay home whenever possible so as not to strain the medical system. He made it clear this applied especially in cities like Osaka and Tokyo, and then changed his tone to ask everyone to envision living with virus prevention measures into the future as well.
The future sometimes feels a bit bleak under the weight of the virus. Therefore, at JAPAN Forward we compiled a series of pictures to remind us of the better aspects of the current times in Japan.
As it often happens, unusual times lead often to unusual creativity and humanity.
There are enterprises that have figured out ways to continue doing business while observing safety measures. A florist, for example, started operating an unattended stand, trusting that customers will leave behind the proper payment for the flowers.
There are famous destinations, as well as little-known venues, that have been displaying encouraging messages to make even random passers-by smile. The Sky Tree has its "WE CAN ALL WIN!" message. The gate at Chinatown in Yokohama has a huge banner, saying, "Minna Arigatou!" (Thank you, everyone!)
Finally, there are the encouraging messages for the healthcare workers, who have selflessly endured the risk of the virus to ensure that patients recover and the spread of the virus doesn't go any further. The messages are carried in many ways, including handmade colorful banners of appreciation held by people standing outside of hospitals, and large posters spread out in the streets.
It's a time to stay inside, and be positive — in attitude, not of the virus! Together, we'll keep fighting! Ganbare, Japan!
Author: JAPAN Forward