World's Richest Sesame Ice Cream in Tokyo: A Trend to Rival Matcha?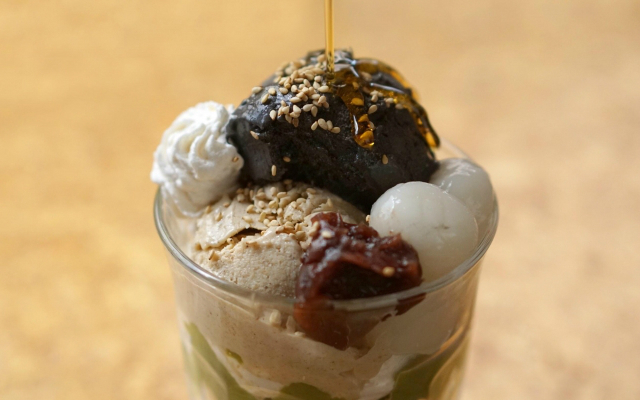 Plenty of visitors to Japan go on the hunt for matcha. Green tea has become such a trend overseas, that people want to try anything matcha they can get their hands on. Japan, with various matcha drinks, desserts and even meals like matcha curry, is the best place on earth to get your green tea fix.

A firm favourite in Tokyo, is Nanaya, also known as the home of the richest matcha gelato in the world.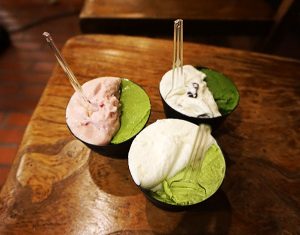 Source: (C) Grape Japan
But another ice cream flavour which is popular in Japan still remains fairly unknown outside of the country.
While in other countries they stick to sweet ones like strawberry and chocolate, Japanese gelato shops are not afraid to experiment with a range of flavours, to make the tastiest cold treats possible. Sesame ice cream is not particularly sweet, in fact, it is quite savoury with a strong nutty taste.
The Richest Sesame Ice Cream in the World is in Tokyo
If you want to try out sesame ice cream for yourself, go rich or go home and try out the strongest sesame flavoured ice cream in the world at Gomaya Kuki in Harajuku, Tokyo. Each scoop of the flavourful ice cream took about 9000 sesame seeds to make, and the distinctive deep grey colour marks it out as an incredibly rich sesame experience.
The rest of the article can be viewed on our partner's website, grape Japan at "World's Richest Sesame Ice Cream in Tokyo: A Trend to Rival Matcha?"