Yanagiya Tozaburo Introduces 'Rakugo' to the World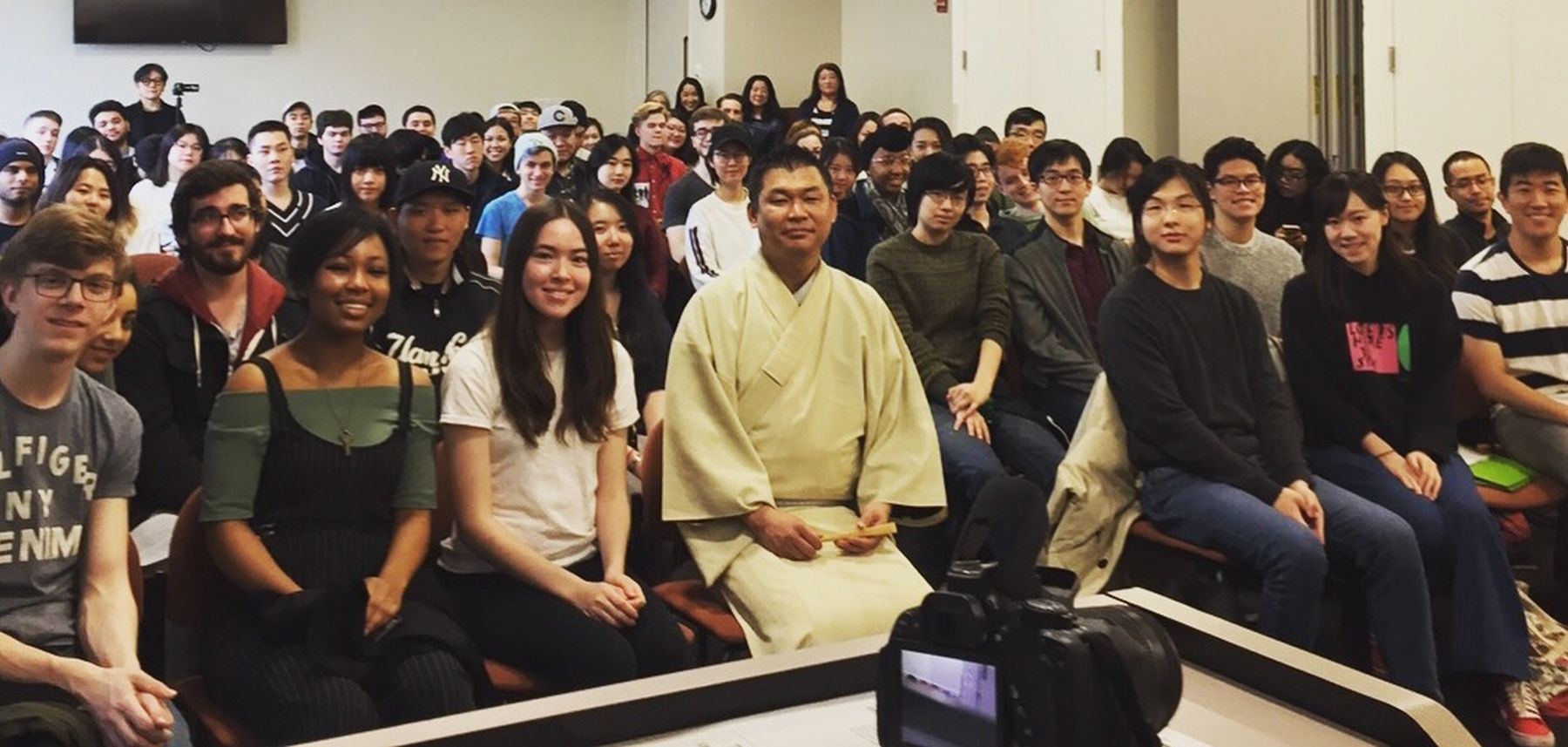 Tozaburo Yanagiya, 42, is a storyteller with a drive to spread the word on rakugo, a traditional form of Japanese comic storytelling. If you ask him, the only way he could do so would be to make the leap from Japan to New York.
Intent on bringing full-fledged rakugo to America he moved to New York, where he now performs rakugo in earnest. In the meantime he applied for an artist's visa (O-1) with strict requirements designed for individuals with extraordinary talent in areas such as fine arts or film. The Sankei Shimbun and JAPAN Forward recently caught up with him to talk about what it's like to be the first from the rakugo world to take on this challenge.
Popular with Children
In April 1999, Tozaburo was accepted as an apprentice to rakugo master Yanagiya Gontaro. In 2014, he was promoted to the highest rank of storyteller. His talent and spot-on delivery won him the Arts Festival Newcomer Award in Popular Entertainment, as his popularity as a young artist in the field grew.
To further his longtime interest in American culture, Tozaburo decided to study English on Cebu Island in the Philippines. "I was interested in stand-up comedy and I really wanted to do it in English," he explained.
He said he sees himself as someone who "always does things in excess." Therefore, it should have been no surprise when he set off for America in October 2018.
Freeloading off American friends as he went, he took it upon himself to organize his own tour, doing 50 performances at venues including American universities.
He translated and performed "The Zoo," a story often performed on stages in Japan. Tozaburo found the story was well-received from the first time he told it in English.
"No matter where I tell it, it's a hit. I've never experienced a deafening silence," he told us confidently. He tells his stories from the stage, watching the reactions of the audience. In this regard, his performances in America are no different from those in Japan.
Explaining his decision to take his work to America, he said: "When I think about whether to do something or not, I try to intuitively turn my thoughts into actions. That way I never regret missing a moment of opportunity."
And he's very popular among children as a Japanese comedian. "When my shows finish, the children love to come up on stage."
Touring America
When his mentor, the rakugo master Yanagiya Gontaro, heard about Tozaburo's activities, he was happy for him. Tozaburo said, "At first I was worried he would try to stop me, but he loves adventures too."
Having tasted success at the beginning of his American adventure, Tozaburo says he intends to do more rakugo performances in English from here on. He also wants to perform for local Japanese residents.
"Kabuki, sumo, and sushi are all commonplace in America now. Rakugo is still unknown, and I want to change that."
What is it like to perform rakugo in America? Tozaburo told us, "It's no different from what I do in Japan," but in a huge country like the U.S., just getting from place to place is draining. "I now understand how hard it is for major leaguers," he said, lamenting time differences even within the same country.
Nevertheless, with his kimono, mohsen performance "rug," and his zabuton cushion crammed into a backpack, Tozaburo can perform his rakugo anywhere. He says he practices even on his airplane trips.
Turning His Gaze to the World Map
Except for three days one time in Miami, Tozaburo says he's never felt homesick. He cooks for himself and doesn't find it a hardship.
He's also interested to see how his rakugo has changed due to living in America. "Performing the story 'The Mind's Eye' the other day, I surprised myself with a greater intensity in the emotional swings of the story, and my gestures were more animated. I suppose people in Japan might find my art a bit less refined," he said, laughing.
What of the future? "I'm not sure how much I'll be able to accomplish in just three years, but I might stay five years, and after that I might be doing rakugo in Europe or Africa," he said.
Tozaburo sees a world map of opportunities ahead of him. But, for now, his dream is to "perform rakugo in all 50 American states."
(Click here to read the article in its original Japanese.)
Author: Toru Matsugaki is a staff Writer for The Sankei Shimbun Regional Department.