Yoon Mee Hyang Could Face Jail Time After Court Ruling
The controversial former comfort women organization leader Yoon Mee Hyang was sentenced to prison and if confirmed would lose her seat in the National Assembly.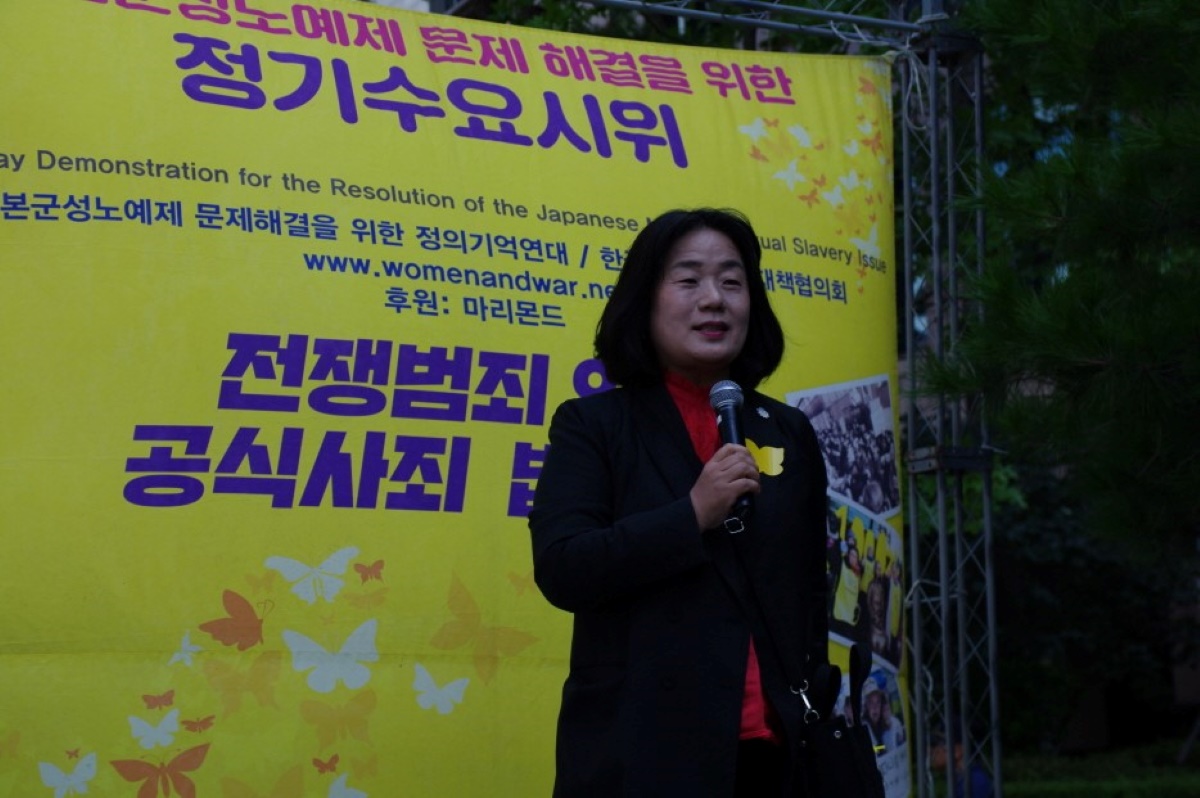 According to Yonhap News Agency, on September 20, the Seoul High Court sentenced Yoon Mee Hyang to 1.5 years imprisonment with a 3-year probation. Yoon is an assemblywoman and a former representative of the Korean Council for Justice and Remembrance for the Issues of Military Sexual Slavery by Japan (formerly the Korean Council). The prosecution had demanded a five-year sentence. Yoon was accused, among other things, on a charge of embezzlement for misusing donations made out to former comfort women for personal use.
Yoon is expected to appeal the ruling. If the Supreme Court confirms the decision, Yoon will lose her seat in the National Assembly. The trial court had earlier fined her ₩15 million KRW (about $11,000 USD).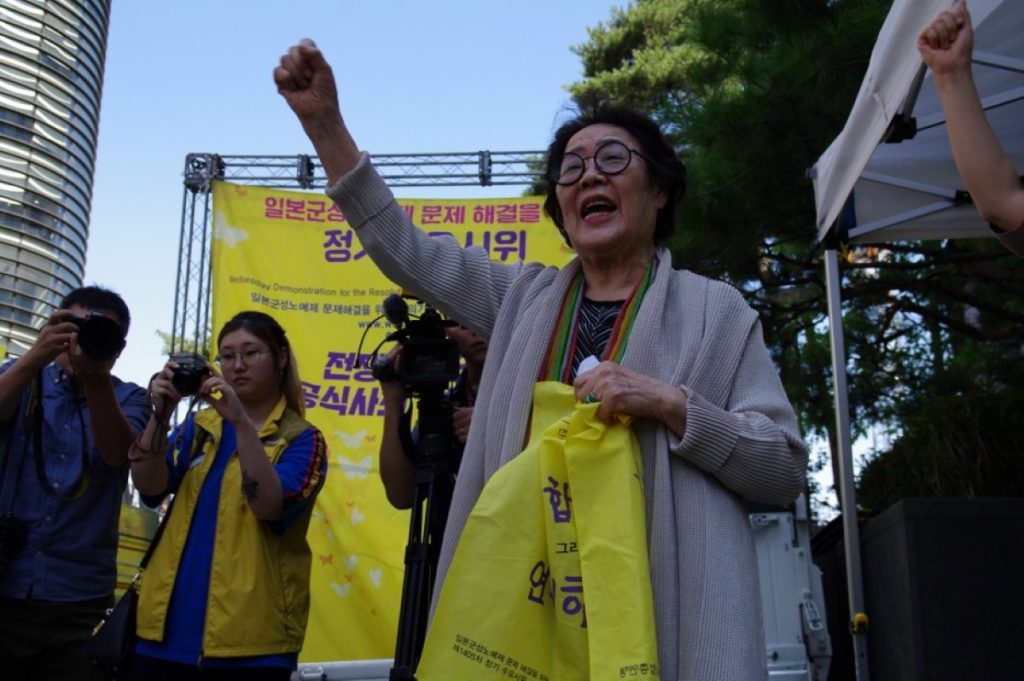 Guilty of Embezzlement
Yoon was indicted without detention on charges of misusing ₩100 million KRW ($75,000 USD) worth of donations for private use and illegally receiving public subsidies worth more than ₩300 million KRW ($230,000 USD). She was also accused of deceiving former comfort women with dementia into donating to her organization. In February 2023, the Seoul Western District Court found Yoon guilty only on charges of embezzling ₩17 million KRW ($13,000 USD). It acquitted her of most other charges, including fraud and breach of trust.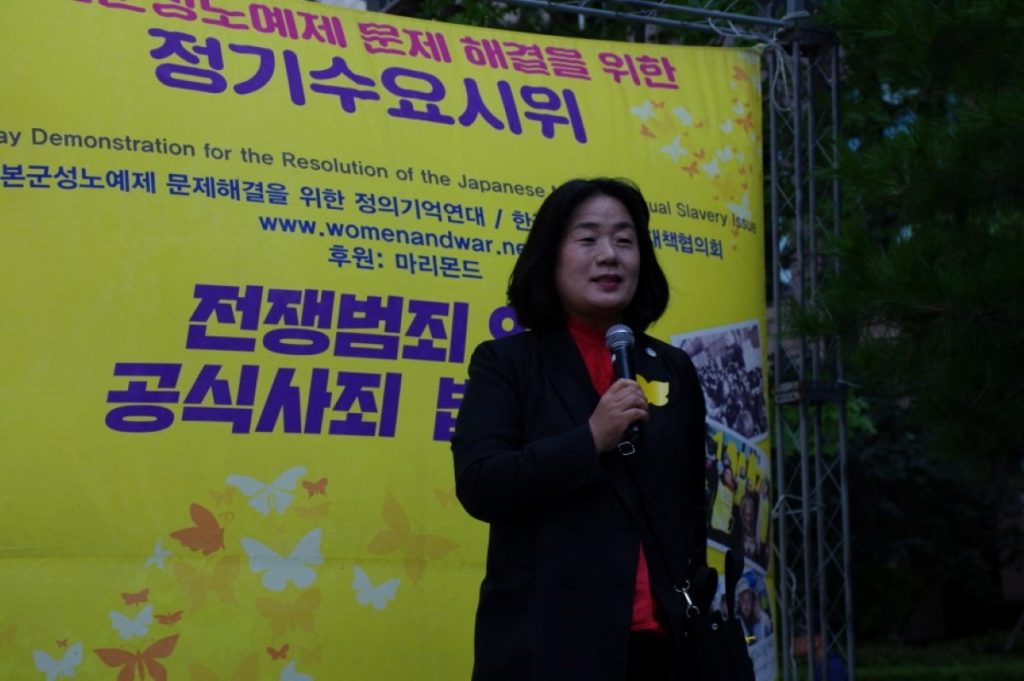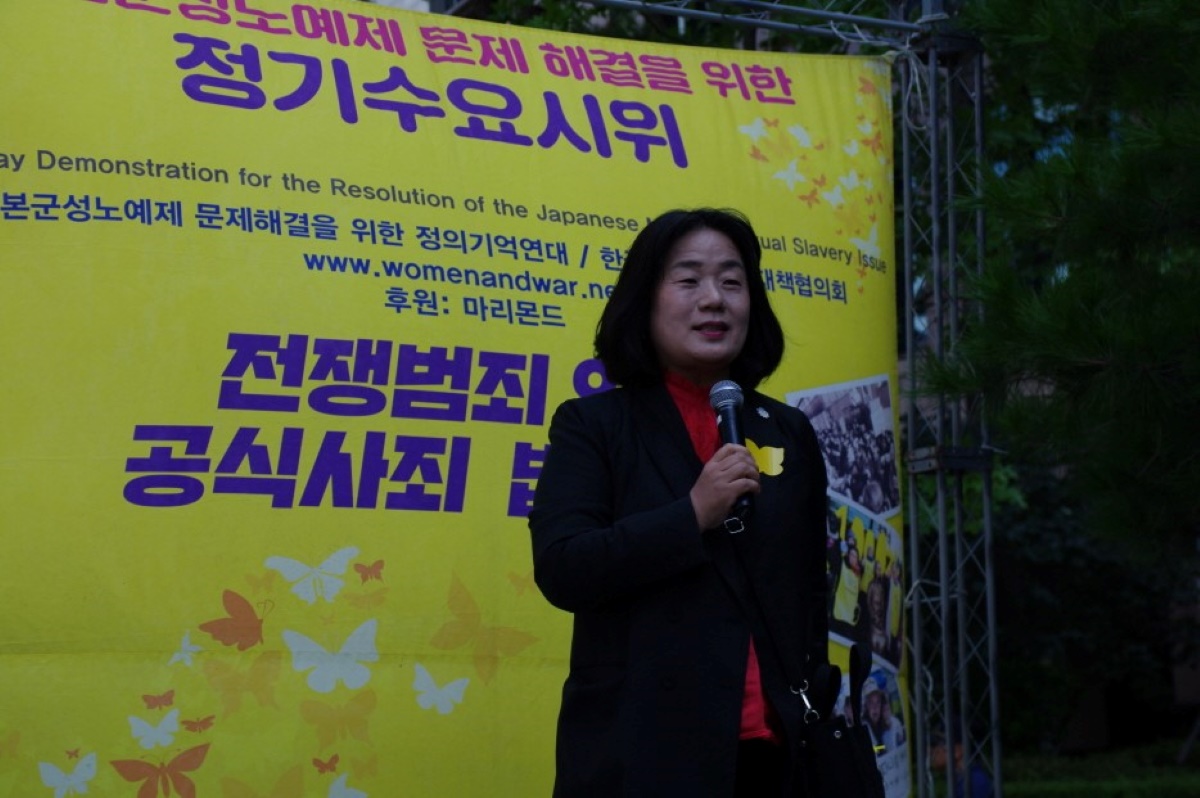 North Korea Ties
Yoon was elected into the National Assembly for the first time in the general elections in 2020. However, the then-ruling Democratic Party of Korea expelled her in 2021 following her indictment. After the first trial ruling, Yoon has increased her political activities.
On September 1, she attended a memorial service in Tokyo commemorating the 100th anniversary of the Great Kanto Earthquake. The event was held by the General Association of Korean Residents in Japan (Chōsen Sōren). This organization is under North Korea's influence. Yoon had failed to file a preliminary report required for her to come in contact with Chōsen Sōren, an "anti-government organization" designated under South Korea's National Security Act. The Ministry of Unification has begun the process of imposing a fine against Yoon.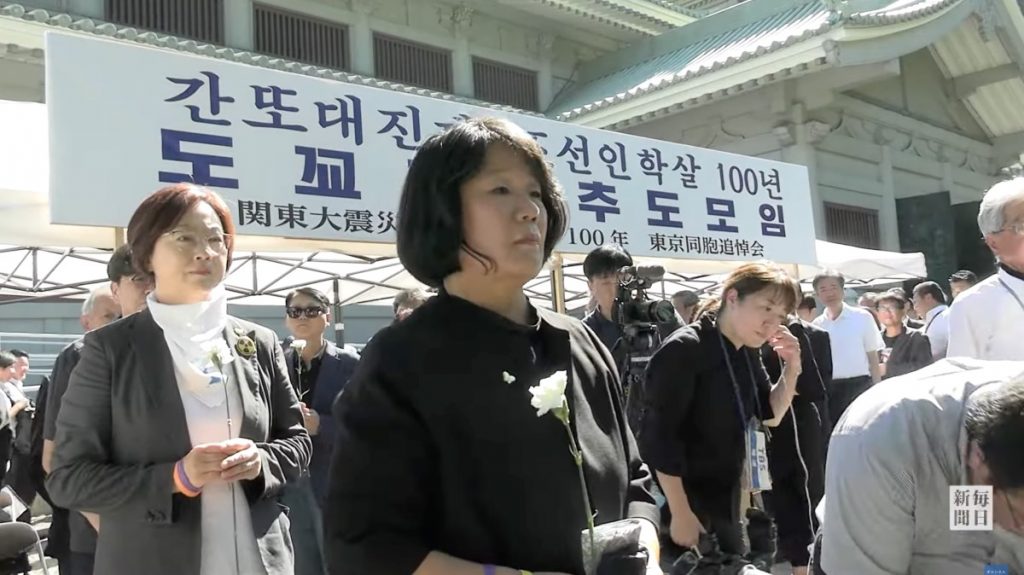 RELATED:
(Read the report in Japanese.)
Author: Tatsuya Tokiyoshi