[Speaking Out] Joint Symposium in Seoul Takes Up Myth of Comfort Women Coercion
Scholars and activists from Japan and South Korea held a joint symposium to review the evidence and expose falsehoods spread globally about the comfort women.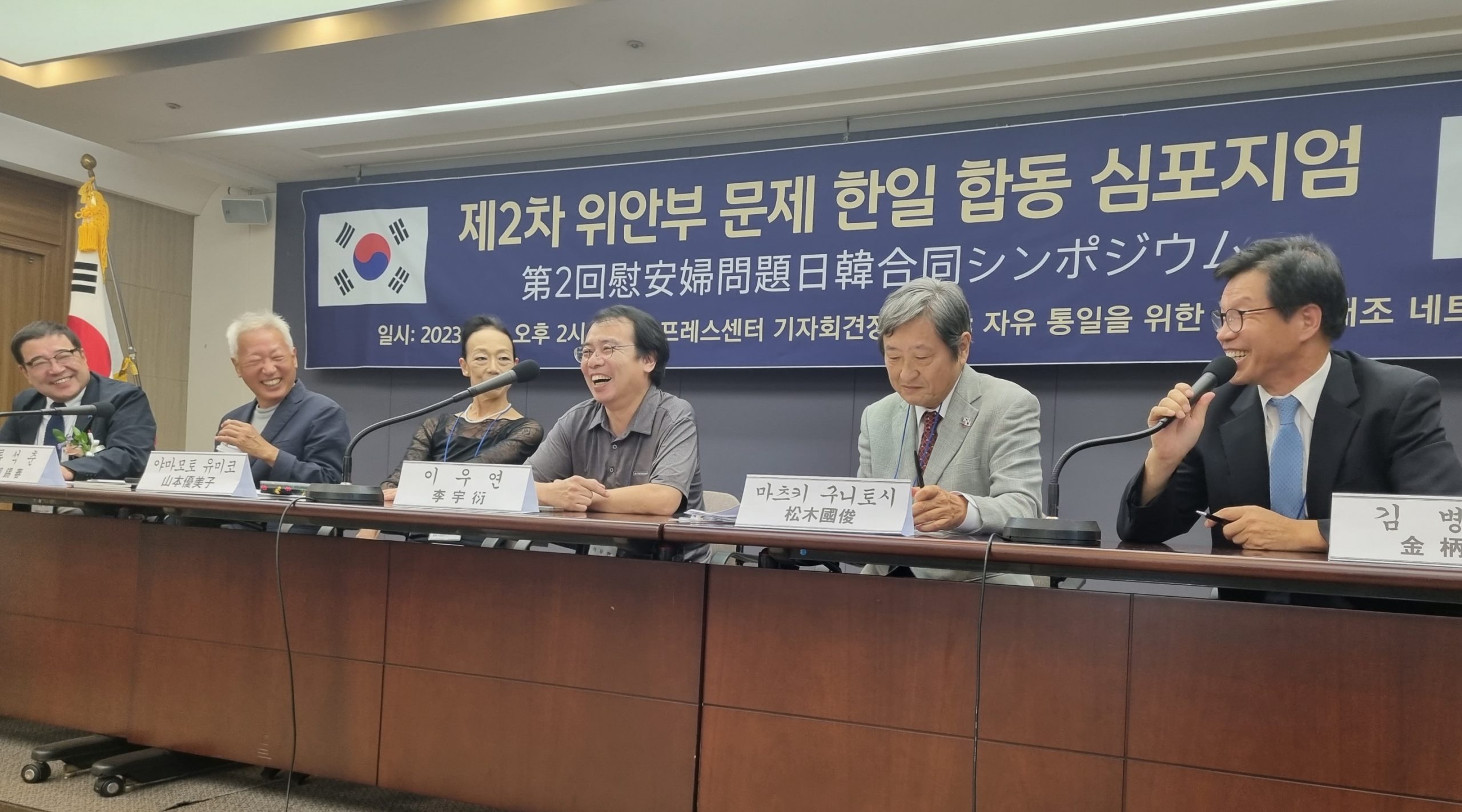 On September 5, scholars and activists from Japan and South Korea held a joint symposium in Seoul. The participants all rejected the theory of the coercive recruitment of comfort women as sex slaves.
This was the first joint symposium held in South Korea from this particular position. Banners depicting large national flags of both countries were hung at the venue. Japan's national anthem "Kimigayo" was sung after the Korean national anthem at the opening ceremony. Among the audience of about 100 people dominated by Koreans, some also sang Kimigayo in a loud voice.
Prosecutors Failed to Present Evidence of Forceful Recruitment
Congratulatory remarks were provided by former Seoul National University Professor Lee Yong Hoon. In addition, Harvard University professor J Mark Ramseyer spoke via video. Seishiro Sugihara, president of the International Institute of Controversial Histories also provided additional introductory remarks.
These were followed by presentations given by three Japanese and three South Koreans. The Japanese included this author, as well as Yumiko Yamamoto, director of the International Institute of Controversial Histories, and Kunitoshi Matsuki, senior research fellow at the institute.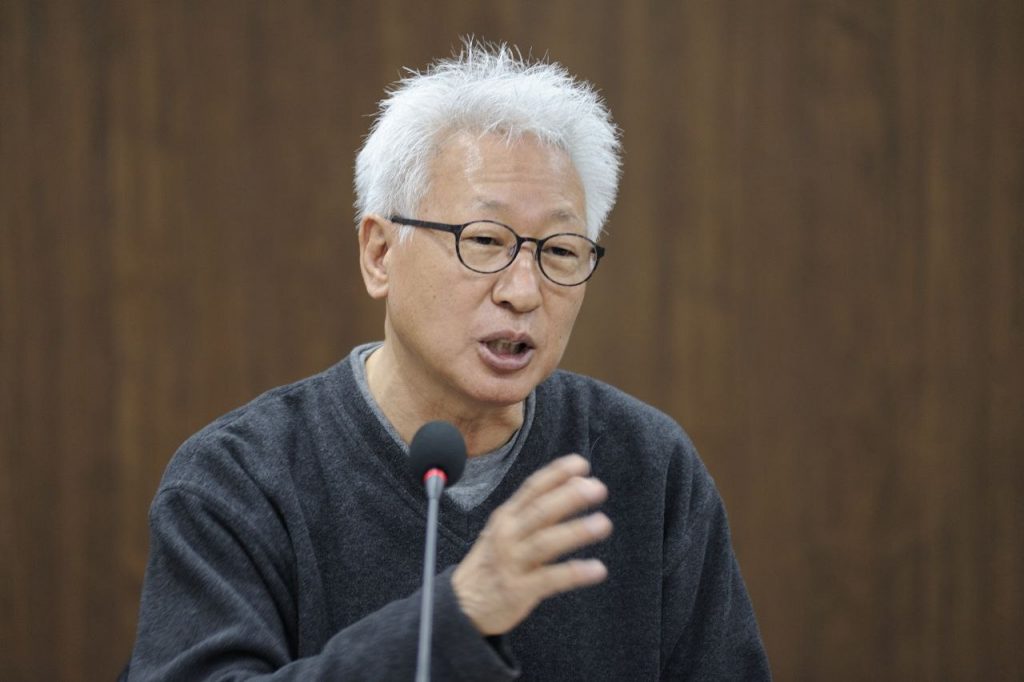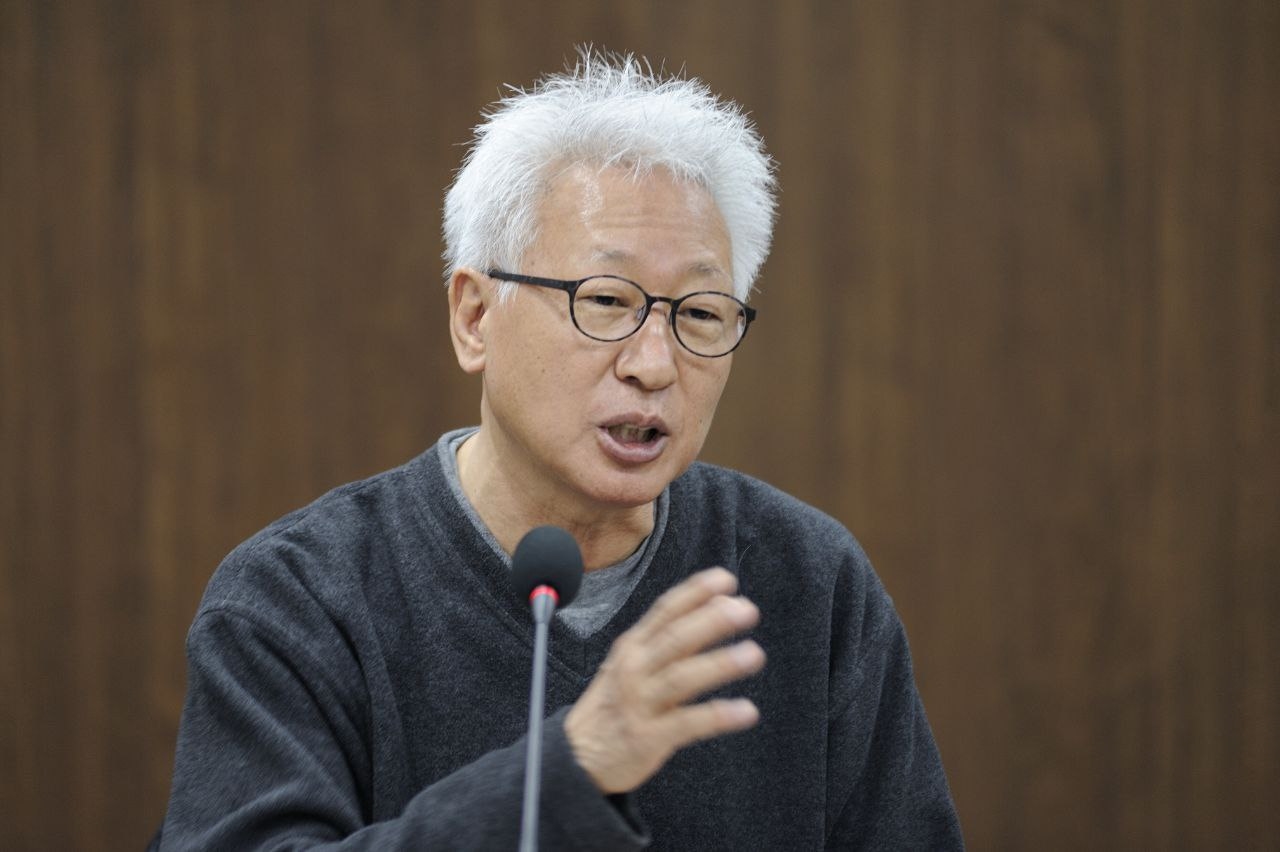 Lew Seok-choon, former Yonsei University Professor, along with Lee Wooyoun, a researcher at Naksungdae Institute of Economic Research, and Kim Byungheon, Director of the Korean History Textbook Research Institute participated on the Korean side.
Professor Lew Seok-choon shared information about his case. He was indicted by prosecutors in November 2020 for his alleged defamation of a living former comfort woman through his university lecture on comfort women. In the seminar, he unveiled the following shocking fact. According to Lew, prosecutors asked for a sentence of one year and six months in prison for him in November 2022. In March 2023, however, the presiding judge declared the trial "idle" without announcing the next trial date.
There were two reasons for this:
(1) The Supreme Court had yet to issue the final ruling on the case of Professor Park Yuha. Her trial was similar to Lew's case. However, it had been pending at the top court for six years.
(2) Prosecutors also had not yet submitted evidence of the coercive recruitment of comfort women in Lew's case. That evidence should have been presented as a matter of course.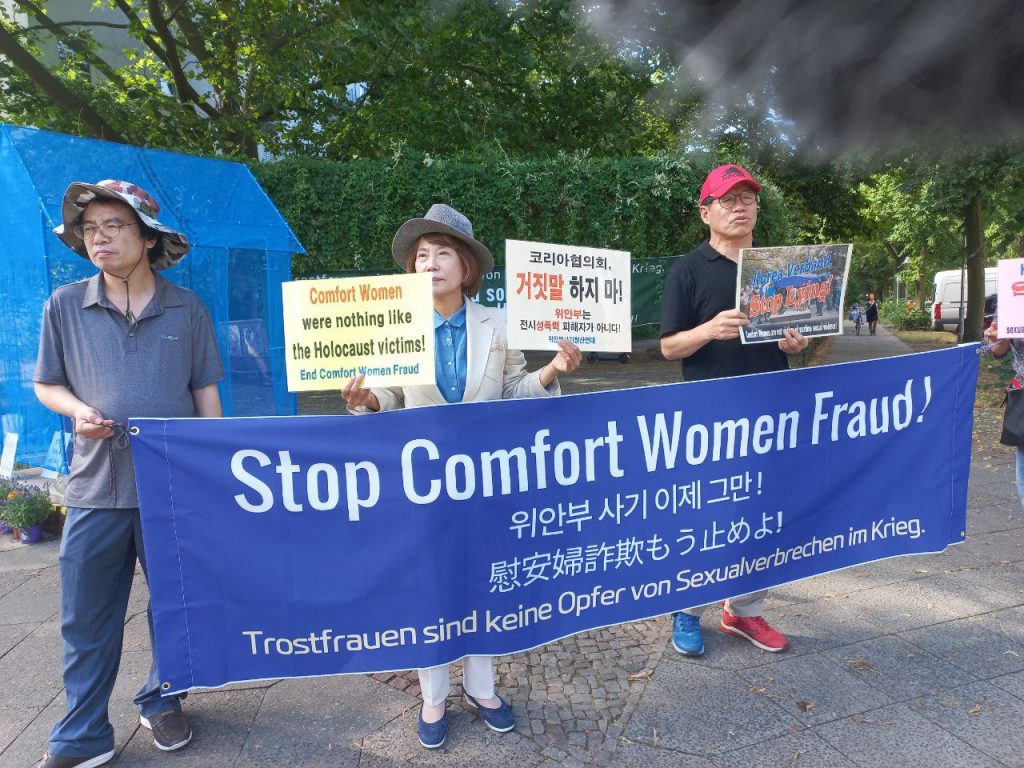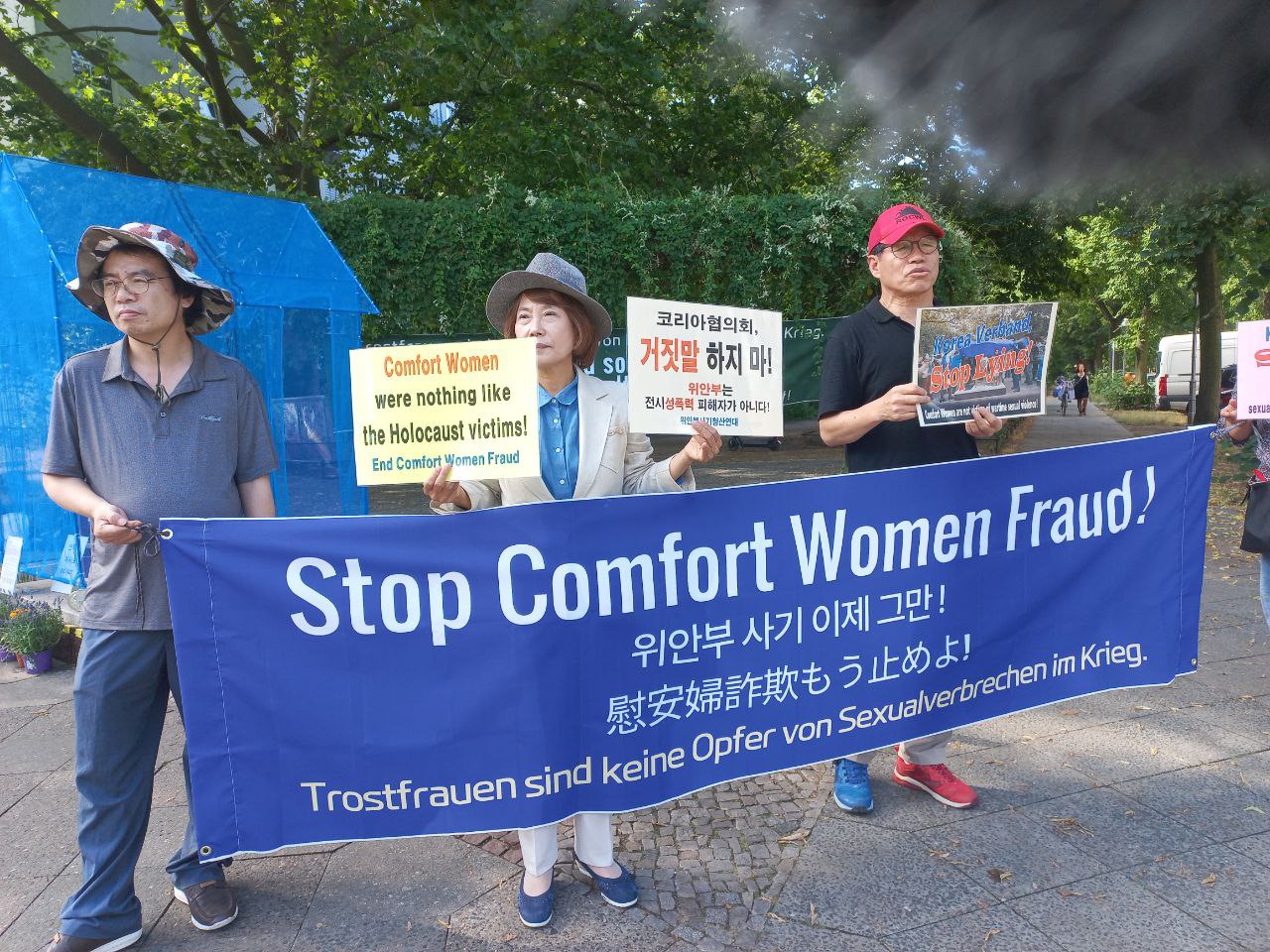 Evidence in Lew's Trial
In his trial, Lew submitted to the court a large quantity of Japanese and Korean materials that contradicted the coercive recruitment theory. Those included the Korean translations of books on comfort women written by me and by historian Ikuhiko Hata.
In contrast, prosecutors failed to present evidence of the coercive recruitment of comfort women. If prosecutors were unable to provide such evidence, they should not have indicted Lew in the first place. Moreover, the court should have immediately issued an acquittal.
However, both the prosecutors and the court conceded to anti-Japan sentiment in South Korean society. They did not have the courage to face the truth.
Anti-Japanese Forces Colluding with North Korea
In my presentation to the symposium, I explained the following:
The comfort women issue was sparked by anti-Japanese forces within Japan such as the Asahi Shimbun newspaper and lawyer Kenichi Takagi. That subsequently prompted two anti-Japanese groups in South Korea – Chong Dae Hyup (Korean Council for the Women Drafted for Military Sexual Slavery) and an association of former comfort women and their families – to disseminate lies emanated from Japan within South Korea.
South Korean newspapers and televisions also widely reported the comfort women issue as if it were a second independence movement. Furthermore, what cannot be overlooked is that the falsehood-spreading groups in Japan and South Korea have been closely associated with North Korea.
Symbolizing that connection, two prominent South Koreans attended a recent Tokyo event of a North Korean outpost in Japan. One was South Korean National Assembly lawmaker Yoon Mee Hyang, who was the head of the Korean Council for Justice and Remembrance (formerly Chong Dae Hyup). The other was its incumbent head Lee Na-young.
The day after the joint symposium, the participants held a rally beside a comfort woman statue in front of the Japanese Embassy. They also issued a joint statement against the lies spread about the comfort women. It said:
The forces for truth in Japan and South Korea will work together to defeat the forces of lies and falsehoods in Japan, South Korea, and North Korea. We will expose their conspiracies and manipulations and hold them responsible for their acts. Also, we will work together to remove the comfort women statues erected in South Korea and across the world that symbolize lies.
RELATED:
(A version of this article was first published by the Japan Institute for National Fundamentals. Find it in Speaking Out #1071 in Japanese on September 11 and in English on September 14, 2023.)


Author: Tsutomu Nishioka
Tsutomu Nishioka is a senior fellow and a Planning Committee member at the Japan Institute for National Fundamentals and a visiting professor at Reitaku University. He covers South and North Koreas.