Young YouTuber Wants to Stay Out of School; People on Tokyo's Streets Weigh In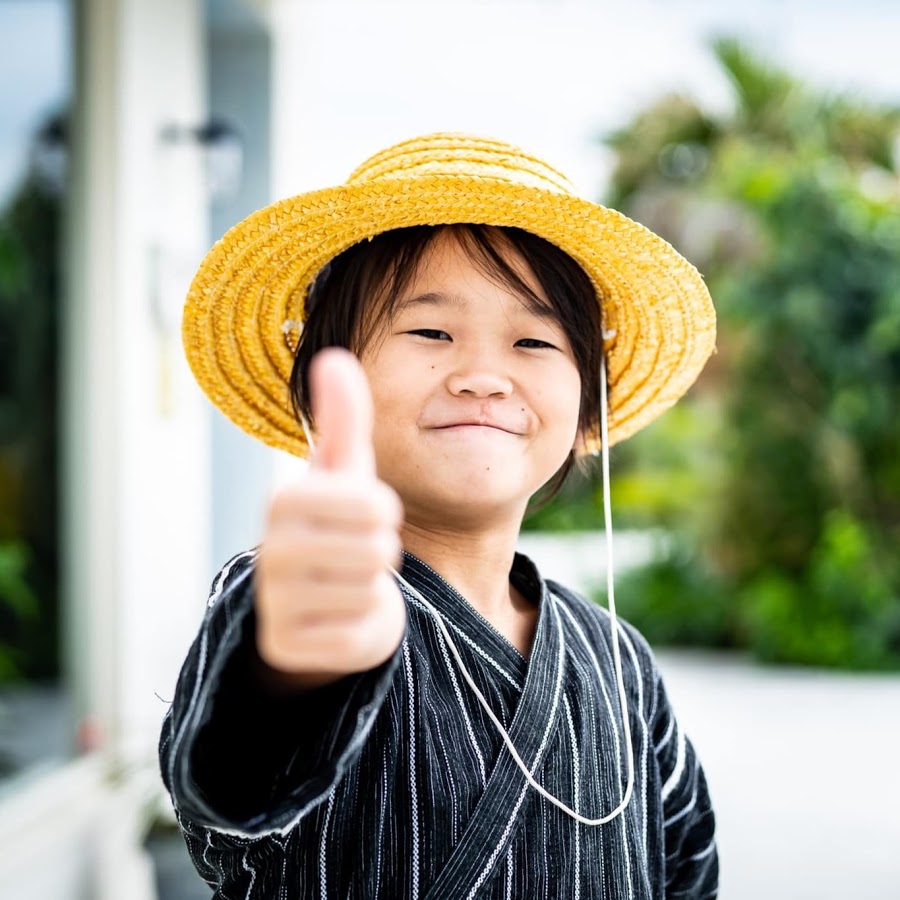 It was the end of a blissfully-long Golden Week holiday in May, but one young man was already thinking of back-to-school blues.
Yutabon, a 10-year-old YouTuber, recently became a bit a net sensation in Japan. Wearing a straw hat like the anime character in One Piece manga series, Monkey D. Rufy, he took the internet by storm with his cheerful yet obstinate stance. 
On May 6, Yutabon published a video with the controversial title, "Don't Go To School!" The YouTube clip emphasized that kids shouldn't be made to go to school against their will. The young man, who currently lives in Okinawa, according to the information on his YouTube page, stopped going to school in 2017.
He said: "If kids say, 'I want to go to school, parents have a duty to make sure they do. But if the child says, 'I don't want to go to school,' parents have no obligation to make them do so."
He justified his stance in part by alleging that he was beaten by a teacher for not turning in his homework. He argued in a December 4, 2018, video that he didn't want to "become a robot," referring to the public school system which, in his opinion, creates people who lack individuality.
Yutabon's father, Yukiya Nakamura, works as a psychologist who said he himself didn't go to school. He defended his son's decision in a piece contributed to The Sankei Shimbun's Opinion pages, saying, "I support what Yutabon does because, as a parent, I respect what my child says as a fellow human being." 
He further claimed he was the one who encouraged his son to start a YouTube channel because the boy had previously said, "When I grow up, I want to become a comedian."
JAPAN Forward spoke to people on the streets of Tokyo to ask what they thought about children not going to school. We also asked whether they thought homeschooling was a good idea, and whether they would support their own child starting a YouTube channel.
What Does the Law Say?
As 32-year-old German IT systems engineer rightly pointed out: "Whether it's right or not, it first depends on the law, because, ultimately, that is what they have to follow."
Japanese lawyer Tomonori Takahashi, who spoke with The Sankei Shimbun, explained that the law supports Yutabon's claim that a child who doesn't want to go to school can't be forced to do so.
He said: "The law states that education is free, and that the guardian has the obligation to create the circumstances for the child to go to school. But in the event that a child doesn't wish to go to school, or stops coming to school, you can't force [him or her] to go."
So, Yea or Nay?
Generally speaking, comments on the street favored sending a 10-year-old to school. However, opinions were not totally one-sided.
When asked what they would do if their own son told them he didn't want to go to school, a 21-year-old Japanese university student did a punching motion, then said, laughing, "I would tell him to go to school."
Elise Loring, a nurse from the United States, said, "I think that he is going to have a really hard time in today's world if he doesn't have any schooling."
Many of those interviewed wondered whether it was reasonable to expect a 10-year-old to make a decision on matters like this.  
"I understand him, but 10-year-olds can't decide for themselves, so I don't think he should appeal on that," said Rosa Maria Schmock, a 19-year-old sales assistant from Denmark.
Another visitor, 23-year-old Australian Jack Strong, joked, "Put it this way: at 10 years old I didn't even know what to have for dinner!"
A 41-year-old Japanese man, who wished to remain anonymous, argued: "When bullying occurs in schools, it has an incredibly strong impact on children. In those situations I think not going to school would be okay." 
There were also those who argued that, to some extent, obligatory education might be unnecessary. A 24-year-old German student told us: "I can relate, because I didn't go to school much, either…. But I think if you have good enough grades and you learn the basics of what you need, then it's fine."
What About Homeschooling?
Perhaps most people would agree in theory to the concept of homeschooling. However, it's considered relatively uncommon and not something many Japanese would automatically turn to. 
Regarding how many people actually teach their kids at home, we spoke to the head of the NPO Japan Homeschooling Support Association (HoSA), a small organization based in Tokyo. Kozo Hino, 60, told us: "Although we don't have any official figures about how many families teach their kids at home, we estimate about 3,000 families in the whole of Japan. But even without an official figure, we can definitely say that the number has been growing in recent years." 
This also fits in what seems to be a trend in other countries. According to a 2018 BBC article, homeschooling figures are growing among children in the United Kingdom who, for example, have mental health issues, with 45,000 children not in school in the year 2017-2018. 
Interestingly, a YouTuber named Genki Ishikawa was among the Japanese who expressed acceptance of the idea of someone being homeschooled. He argued: "I think that it's definitely possible. I think that if one has a lot of freedom and has the possibility of taking their child to different places to socialize, or wants [the child] to have different experiences, it's fine — even if it isn't school."
He added, though, "On the other hand, if you work a lot and neglect your child, and they are not even going to school, then I think that would be quite a hard situation."
Some, like 21-year-old Eri Sashihara, though not opposed to homeschooling, seemed more reticent when asked what she would do with her own child: "I think that it's better to go to school because you learn how to live in society. I think it's okay for people to think like that, though."
Many non-Japanese remained skeptical. "I think it's difficult because you are usually on your own, even if you have siblings. I think that socializing is very important," said the systems engineer from Germany.
Should a 10-Year-Old Have a YouTube Channel?
Opinion was more severely split on the question of whether a 10-year-old should have his or her own YouTube channel, even though many admitted it had become a trend.
One can see why videos from a child's perspective are popular. My personal favorite is the cheeky little girl, Aiko, who explains what Japanese breakfast is like. Admittedly, though, in the case of this video, Aiko's father checks and edits the content before it is published.
But what if your 10-year-old child wants to create and upload videos all on their own?
Rosa Maria Schmock laughed at the question, and said: "I probably would let him [my child] have a YouTube channel. I'm chilled, do what you want."
Her friend, 21-year-old Sally Krarup Kirch, argued on the other hand, "I don't think I would. I would mainly be afraid of the world…. This is quite controversial — I would be afraid for his safety."
Most of those asked agreed that they would allow a child to have a YouTube channel, but said they would monitor the content. Australian tradesman Sam Raviglio said, "It depends on what he wants to talk about."
With netizens getting younger and younger, this is probably not the last we will see of this debate.  
 Author: Arielle Busetto