Horse Racing | Youthful Jockey Kazushi Kimura has Lofty Goals as Season Starts in Toronto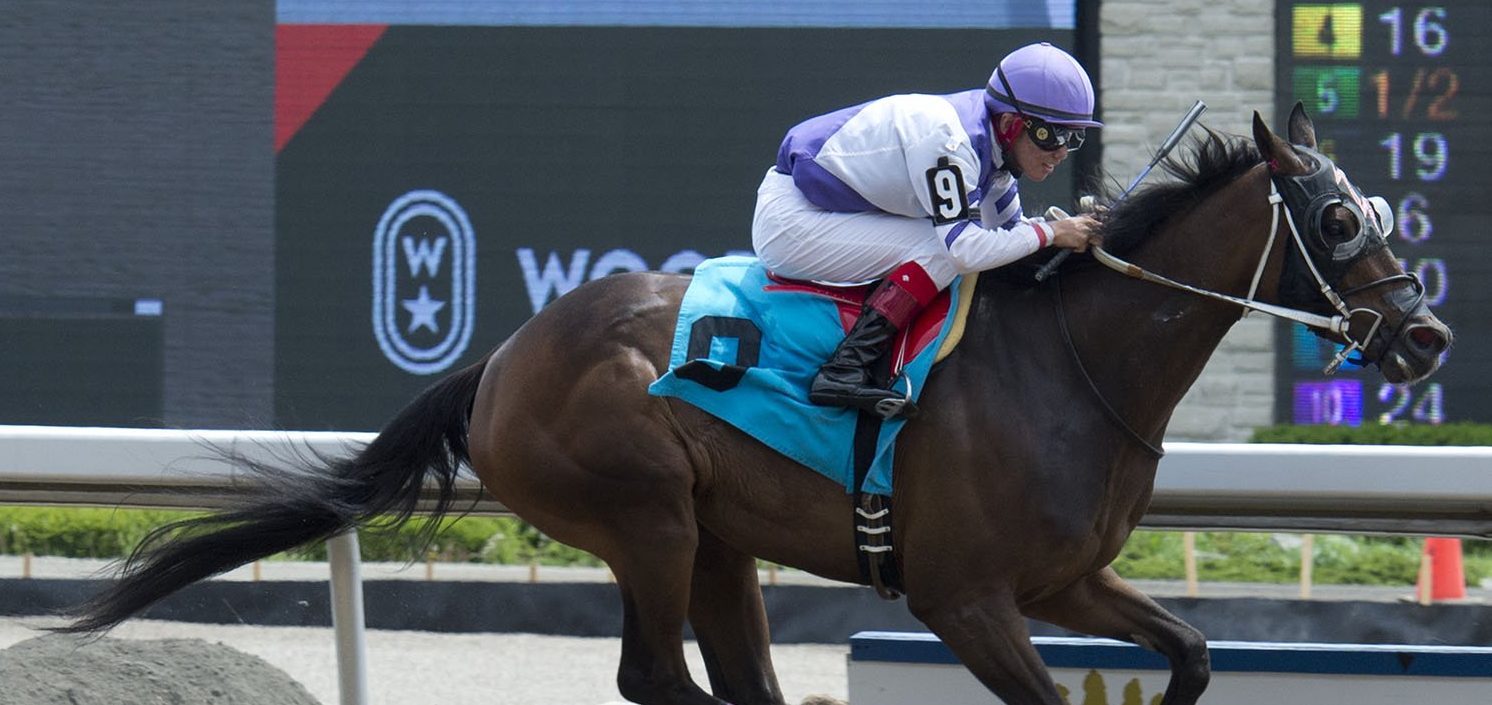 In two seasons at Canada's Woodbine Racetrack, Kazushi Kimura has demonstrated that he has the talent and determination to be a successful jockey for years to come.
Earning the 2019 Eclipse Award (top apprentice jockey in North America) and The Jockey Club of Canada's Sovereign Award for Outstanding Apprentice Jockey in 2018 and 2019, have elevated Kimura's profile in the racing world. Furthermore, he finished third overall in wins (146) at Woodbine in 2019, 36 behind the overall leader, Brazilian-born Eurico Rosa da Silva, who retired at season's end.
The 20-year-old Kimura caught up with JAPAN Forward on Monday after a morning jog near his Toronto home. Speaking in an upbeat tone, Kimura admitted he's excited about the start of the 2020 season at Woodbine.
Due to the COVID-19 pandemic, the season-opening day was delayed from April 18 to Saturday, June 6. The fast-paced action at the thoroughbred racing track will continue on Sunday, June 7. In upcoming weeks, Kimura and the rest of the Woodbine jockeys will compete Thursday through Sunday.
Woodbine races are scheduled to be held without spectators in the stands as the new season opens.
Kimura, who collected his first victory in North America on June, 8, 2018, by riding 70-1 long shot Tornado Cat to a stirring victory at Woodbine, is raring to go. See the video of his first win, here.
"I'm just so happy for that," the Hokkaido native said of the season-opening weekend before adding, "It's going to be a tough year."
After serving two seasons as an apprentice, the Hokkaido native now begins the next chapter of his career as a journeyman rider.
He has lofty goals.
"I want to be a top rider," Kimura said with a good-natured chuckle.
He pointed out that his No. 1 objective is to amass the most wins this year at the Ontario racetrack and achieve victories in some prestigious races, including the Woodbine Oaks and Queen's Plate.
Last season, Kimura made 871 starts, placing second 134 times, third 117 times and earning his owners nearly $4.8 million Canadian dollars.
Despite his youthful age, Kimura isn't an extravagant spender. He tends to be conservative with his racetrack earnings, focusing on saving rather than spending. He did, however, purchase a car last year. He plans to buy a condominium in the near future.
A big racing fan when he's not working, Kimura revealed he draws inspiration from standout Japanese jockeys Yutaka Take and Yuga Kawada. He's also enjoyed visits to Hanshin Racecourse and Kyoto Racecourse in the past, where both have excelled.
"He is very smart, has a good hand and is pushing so hard," Kimura observed of Take.
Kimura's Path to Success
Before becoming an apprentice jockey in Canada, Kimura, whose father runs a thoroughbred racing center, enrolled at the Japan Racing Association's Horse Racing School in Shiroi, Chiba Prefecture, when he was 14. For Kimura, a two-and-a-half-year educational stay at the school was an important step.
Then, upon arriving in Canada, he had to immerse himself in a foreign language, one he uses on a daily basis at the racetrack.
Jordan Miller, Kimura's agent, said the youngster's commitment to education was a big step.
"His dedication is uncanny, to be honest," Miller told the Canadian Press in February. "When I first met him in April 2018, he didn't speak a lick of English, we communicated through Google translate.
"Every morning he'd be at the track and do what he had to do, then go to the library and just read books and study with people. He was hell bent on learning the English language and, really, I can't give him enough credit for that because all he did was go to the track, then go to the library and study."
Receiving the aforementioned Eclipse Award and Sovereign Awards strengthened Kimura's resolve to forge ahead in his chosen profession. But he admitted that horse and rider must form a bond to have success.
"I'm just a jockey. A jockey needs the best horse in the race and a good trainer," he declared. "That's why I just appreciate everybody, like my agent, trainers and owners. Thanks for giving good horses to me, because if I never ride a good horse, then I couldn't win."
Elaborating on the support his agent provides, Kimura provided this assessment: "When I went to Canada the first time, he was just talking to me. (He said), 'You want to ride in Canada, right? Then I can help you.' ''
In addition, Miller gives Kimura ample opportunities to practice speaking English, a skill that he's developed to help him navigate the ultra-competitive racing world.
"He's such a good guy," Kimura said of his agent, before saying "kindness" describes him best.
That kindness helped Kimura acquire a jockey's license, find a trainer and "make a good relationship with the trainer and owner."
Kimura credited established trainers Norman McKnight, Mark Casse and Kevin Attard for their wisdom, experience and increasing his knowledge of the sport.
Staying Busy in Sunny Florida
During the winter racing season in February and March, Kimura competed at Gulfstream Park in Hallandale Beach, Florida. It was an ideal opportunity for him to continue his development as a jockey.
"That was a good time," he insisted. "In the wintertime, it's the best sport (at Gulfstream). That's why I am really happy for that, because riding at Gulfstream there are so many big riders in the world. ... That was a good experience for me."
He added: "I want to learn more from these jockeys and good horses. ... I just want to go everywhere like, for sure, in Japan ... and that's why I want to try in Japan anytime I can do it."
Did Kimura build his confidence by racing at Gulfstream Park against tough competition?
"Yeah," he confirmed. "There are so many good riders (there) and they know about Woodbine Racetrack, because Woodbine has big races for the autumn and summertime. That's why some big riders are coming to Woodbine. ... If I'm riding every day with these riders, it's a good experience."
Another good experience for Kimura was a runner-up finish at the Canadian Stakes turf event, a Grade II $300,000 race, in September at Woodbine, where he rode Magnetic Charm. The filly's owner? Queen Elizabeth II.
Casse commented on Kimura's potential in an October 2018 interview with Thoroughbred Daily News.
"I think he's a good rider who could turn into a very good rider," Casse was quoted as saying.
So far, so good.
Doing What He Wants to Do
Kimura is living a dream, while noting that he wasn't overanxious to get back on the track during the coronavirus-imposed delay to the Woodbine season.
"I wanted to be a jockey since I was a kid," he told JAPAN Forward, confessing being patient to compete this spring upon his return to Canada from Florida was fine with him.
Kimura likes to eat boiled eggs with hot sauce or chili sauce and spinach or okra. He spurns regular consumption of soft drinks, but enjoys an occasional glass of club soda.
The up-and-coming jockey, who had a memorable day on October 12, 2018, winning a career-best five races, must adjust to coronavirus safety measures this season at Woodbine.
For instance, there will be social distancing in the jockey room and jockeys will don face masks from the paddock to the starting gates when the season starts this weekend.
Author: Ed Odeven
Follow Ed on JAPAN Forward's [Japan Sports Notebook] here on Sundays, in [Odds and Evens] here during the week, and Twitter @itsjapanforward.