Yusuke Oyama's Walk-Off Single Lifts Hanshin Over Orix in Game 4 of Japan Series
Oyama's clutch hit capped a bizarre ninth inning in this Japan Series clash that touched off wild celebrations at Koshien Stadium. The series is now tied 2-2.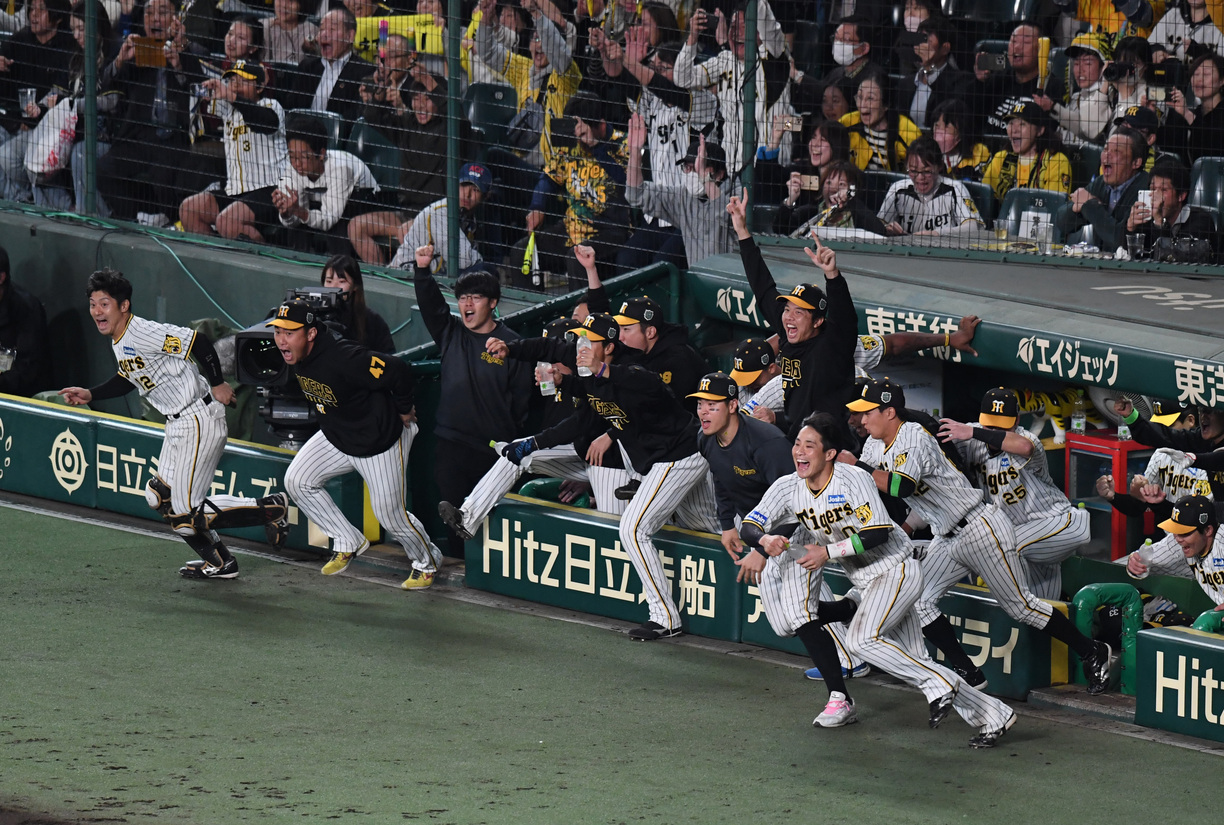 Read the full story on SportsLook - Yusuke Oyama's Walk-Off Single Lifts Hanshin Over Orix in Game 4 of Japan Series
Yusuke Oyama came through with a clutch hit in the ninth inning on Wednesday, November 1 to lift the Hanshin Tigers to a 4-3 "sayonara" win over the Orix Buffaloes and even the best-of-seven Japan Series at two games apiece.
In a seesaw battle at a packed Koshien Stadium, it all came down to the ninth, which featured several unusual plays.
Orix reliever Jacob Waguespack walked Koji Chikamoto, who then advanced to second and third on not one, but two, wild pitches.
If that wasn't strange enough, Orix manager Satoshi Nakajima then elected to intentionally walk two straight Hanshin batters ― Takumu Nakano and Shota Morishita ― to load the bases for Oyama.
Oyama took three straight balls and Waguespack got two strikes before Oyama drilled a pitch to left to score Chikamoto from third and send Koshien, which had an announced crowd of 41,050 on the night, into pandemonium.
Oyama was mobbed by his teammates after he rounded first.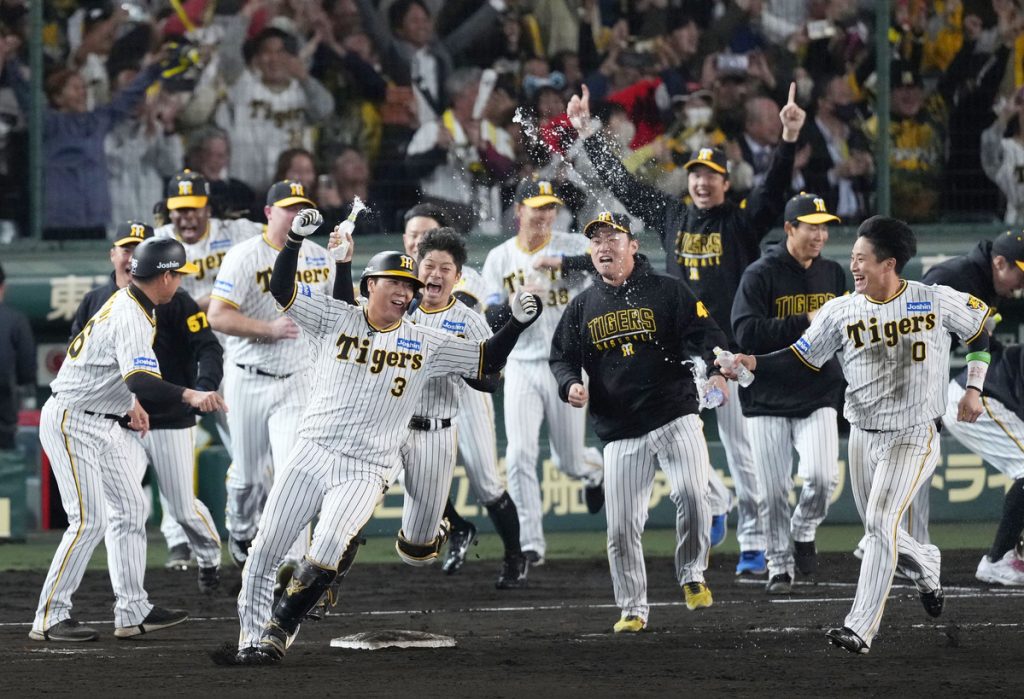 "I was trying to keep my cool, but the cheers from the fans gave me strength," Oyama said, describing the at-bat during the hero interview, Sports Nippon reported.
Oyama added, "All I had to do was bring the runner from third home."
Reacting to the pressure of playing in the Japan Series with the title up for grabs, Oyama said, according to the sports newspaper: "The atmosphere is unique, and since it was our first time, it was a little difficult. But I think we were able to show our strength thanks to the great cheers we received."
Disappointment for Waguespack
Waguespack, who had trouble with his control, took the loss.
The decision to walk two straight batters in the ninth to load the bases was unorthodox to say the least and simply backfired.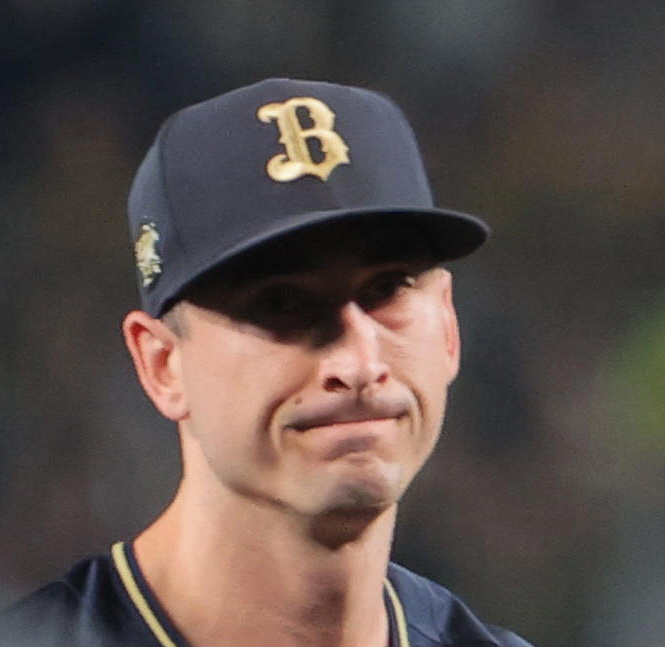 "I was the one who gave up the walk," the American reliever was quoted as saying by Chunichi Sports before adding, "I couldn't control my slider to the last batter, and my last two-seamer didn't feel bad, but he hit it well."
Waguespack continued: "I want to make adjustments [and pitch] with confidence again, and I believe I can do it again next time when the bases are loaded or in any other situation."
Japan Series is Still Up for Grabs
The first all-Kansai series in 59 years will shift back to Kyocera Dome for a Game 6 on Saturday.
But first things first. Game 5 is on Thursday at Koshien.
Continue reading the full story on SportsLook.
RELATED:

Author: Jim Armstrong
The author is a longtime journalist who has covered sports in Japan for over 25 years. You can find his articles on SportsLook.