20 Countries Still Restrict Japanese Food Imports 9 Years After Earthquake Disaster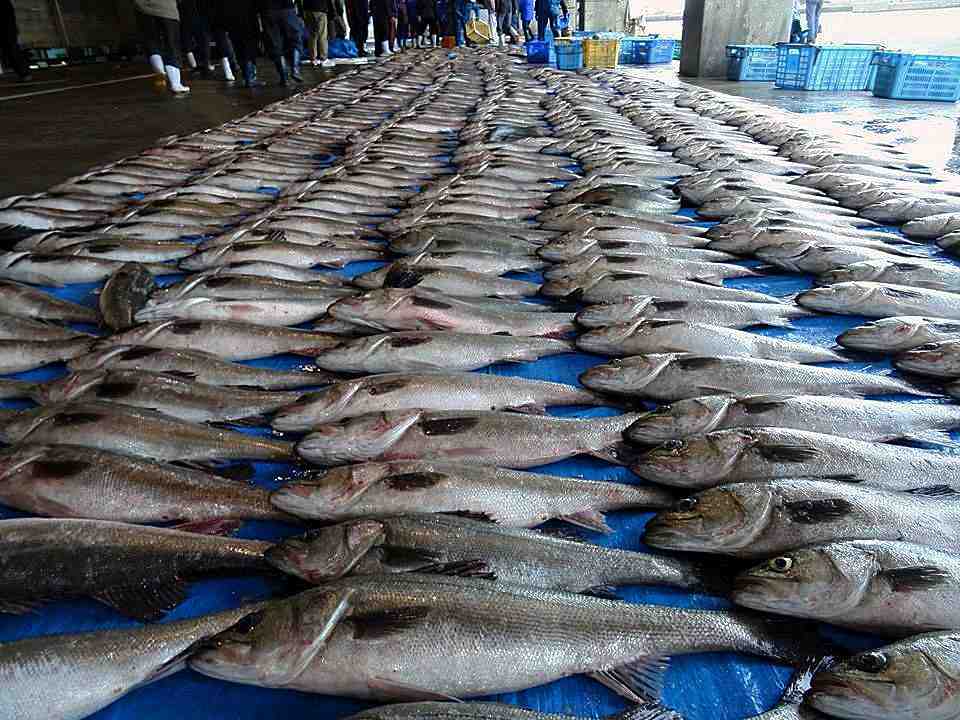 Nine years after the Great East Japan Earthquake, 20 countries and regions out of the original 54 continue to restrict the import of Japanese food products in the aftermath of the accident at Tokyo Electric's Fukushima Daiichi nuclear power plant.
March 11, 2020, marked nine years since the powerful earthquake, which triggered the nuclear accident at Fukushima. Despite the passage of years, by the end of 2019 restrictions continued in Hong Kong, China, the United States, Taiwan, and South Korea — the top five markets in terms of export value for Japanese agricultural and food products.
In April, the government plans to step up efforts aimed at ending those restrictions. A new body will be established within the Ministry of Agriculture, Forestry and Fisheries (MAFF) to oversee export promotion across various ministries and agencies. (RELATED ARTICLE: INTERVIEW | Fukushima Food Safety Standards 'Completely Credible' — FAO's Daniel Gustafson)
Increasing exports will "require the abolishment or relaxation of import restrictions in large markets [like the top five mentioned earlier]," in addition to decreasing overall the number of countries and regions with import restrictions, according to a top official at MAFF.
China has suspended imports of all food products from 10 prefectures in Japan, with the exception of rice from Niigata. Moreover, since an agreement has not been reached between Japan and China on the points of inspection for radioactive substances, in reality the import of fruit, vegetables, and tea from the other 37 prefectures in Japan also is not permitted.
The new body, called the Headquarters for Promotion of Agricultural, Forestry and Fishery Products, and Food Exports, will be expected to play a lead role in helping the government to accelerate negotiations aimed at the abolishment and relaxation of import restrictions on Japanese food products still in effect in 20 countries and regions.
According to Minister of Agriculture, Forestry and Fisheries Taku Etoh, "The details of import restrictions in some countries are not scientific." Nevertheless, Etoh said, "Japan intends to actively approach the countries and regions where import restrictions remain in place with solid explanations based on accumulated scientific evidence."
Representatives of the agricultural industry involved have emphasized the huge burden put upon them by inspections.
Makinoharadaichi is an area in Shizuoka prefecture nationally known for its tea production. Masudaen is a company engaged in all-around tea production, from farming to sales, located in the city of Omaezaki in the Makinoharadaichi area.
The company began exporting in 1991, and extended its realm of export to approximately 30 countries in North America, Asia, and Europe. "Exports account for approximately 60% of our sales and 80% of our total volume handled," reported company CEO Tsuyomi Masuda, 66.
For Masudaen, import restrictions on Japanese food products have been a major cause for worry. For instance, Taiwan is one of the company's main markets. In addition to a Certificate of Origin, tea produced in Shizuoka and exported to Taiwan must be accompanied by an inspection report on radioactive substances issued by an inspection agency.
"Sending samples to agencies and preparing documents is extremely time consuming. Even though it's been nine years since the nuclear accident, we still cannot export to some countries without taking on this burden," Masuda lamented.
A representative of the Central Union of Agricultural Cooperatives, an administrative body within the JA Agriculture Group, stated, "With regards to import restrictions instituted in the aftermath of the nuclear accident, we intend to intensify our appeals to the administration and ruling party."
(Click here for access to the article in Japanese.)
Author: Akihiro Morita, The Sankei Shimbun