2022's Top 20 Sports Stories on JAPAN Forward: Numbers 20-16
Thank you for following JAPAN Forward and our dedicated sports site, SportsLook, for sports coverage in 2022. Let's look back at 2022's Top 20 sports stories.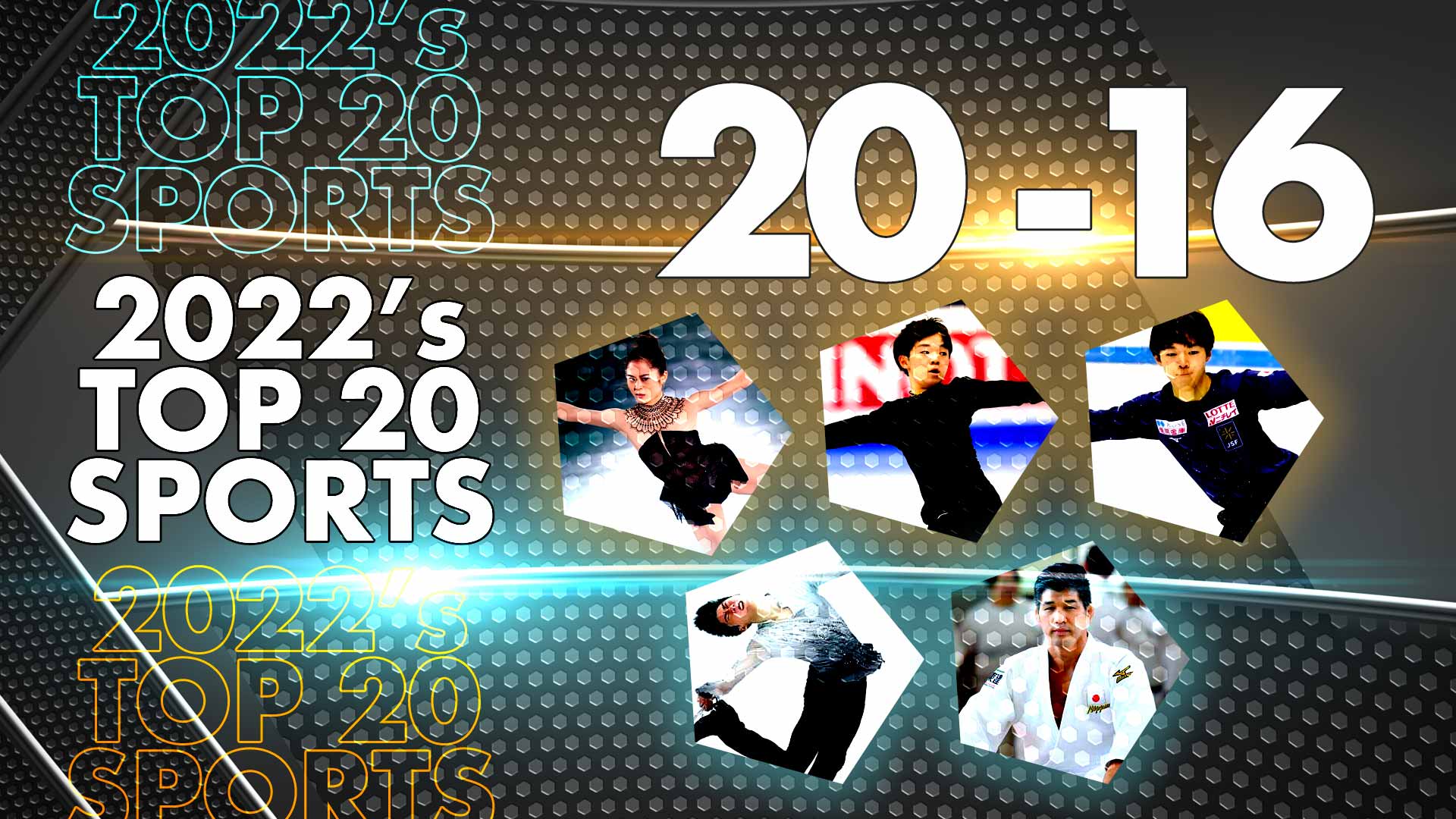 Warm gratitude to readers around the world for following JAPAN Forward and our dedicated sports website, SportsLook, in 2022. Your interest helped decide 2022's Top 20 sports stories for the year.
From the Beijing Olympics to six grand sumo tournaments to professional baseball and basketball to golf and tennis tournaments, a Formula One auto race, world title boxing fights and the recently completed FIFA World Cup, among numerous other topics, our sports reporting team had no shortage of news to chronicle in 2022.
What's more, figure skating is popular in Japan, but Japanese figure skaters are also immensely popular around the world. Skating fans far and near reminded us of that throughout the past 12 months. That popularity is reflected in our Top 20 sports articles our readers followed through the year.
Thank you for reading.
20. [ICE TIME] A Look Back at the Special Beauty of Satoko Miyahara's Figure Skating
By: Jack Gallagher
In an exclusive interview, legendary choreographer Lori Nichol fondly recalls her long collaboration with Miyahara.
19. Yuma Kagiyama Makes Preparations for Short Program at World Championships
By: Jack Gallagher
The 18-year-old, who placed second at the Beijing Olympics, is the favorite to win the world title this week.
18. [ICE TIME] Yuma Kagiyama Takes On the Olympic Challenge with Heroes Yuzuru Hanyu, Shoma Uno
By: Jack Gallagher
"My biggest goal for the Olympics is to make no mistakes in both the short program and the free skate. Beyond that, I hope to go to the top," the rising teenage star said.
17. ISU Removes Announcers Reed, Slater After Incendiary Comment About Duhamel
By: Jack Gallagher
The British duo insulted the retired Canadian two-time world champion on a hot microphone, and Junior Grand Prix commentator Ted Barton replaced the suspended broadcasters.
16. Kosei Inoue: World Championships, Children and the Significance of Judo
By: Kosei Inoue
Whether they win or lose, participation in matches instills children with confidence that serves them well as a source of strength in daily life.
RELATED:

Author: Ed Odeven
Follow Ed on JAPAN Forward's [Japan Sports Notebook] here on Sundays, in [Odds and Evens] here during the week, and Twitter @ed_odeven, and find him on JAPAN Forward's dedicated sports website, SportsLook.