2022's Top 25 on JAPAN Forward: Stories 20-16
Thank you for reading JAPAN Forward in 2022. Let's take a look at what other readers defined as Real Issues, Real Voices, and the Real Japan this year. This is the next five in 2022's top 25 on JAPAN Forward: 20-16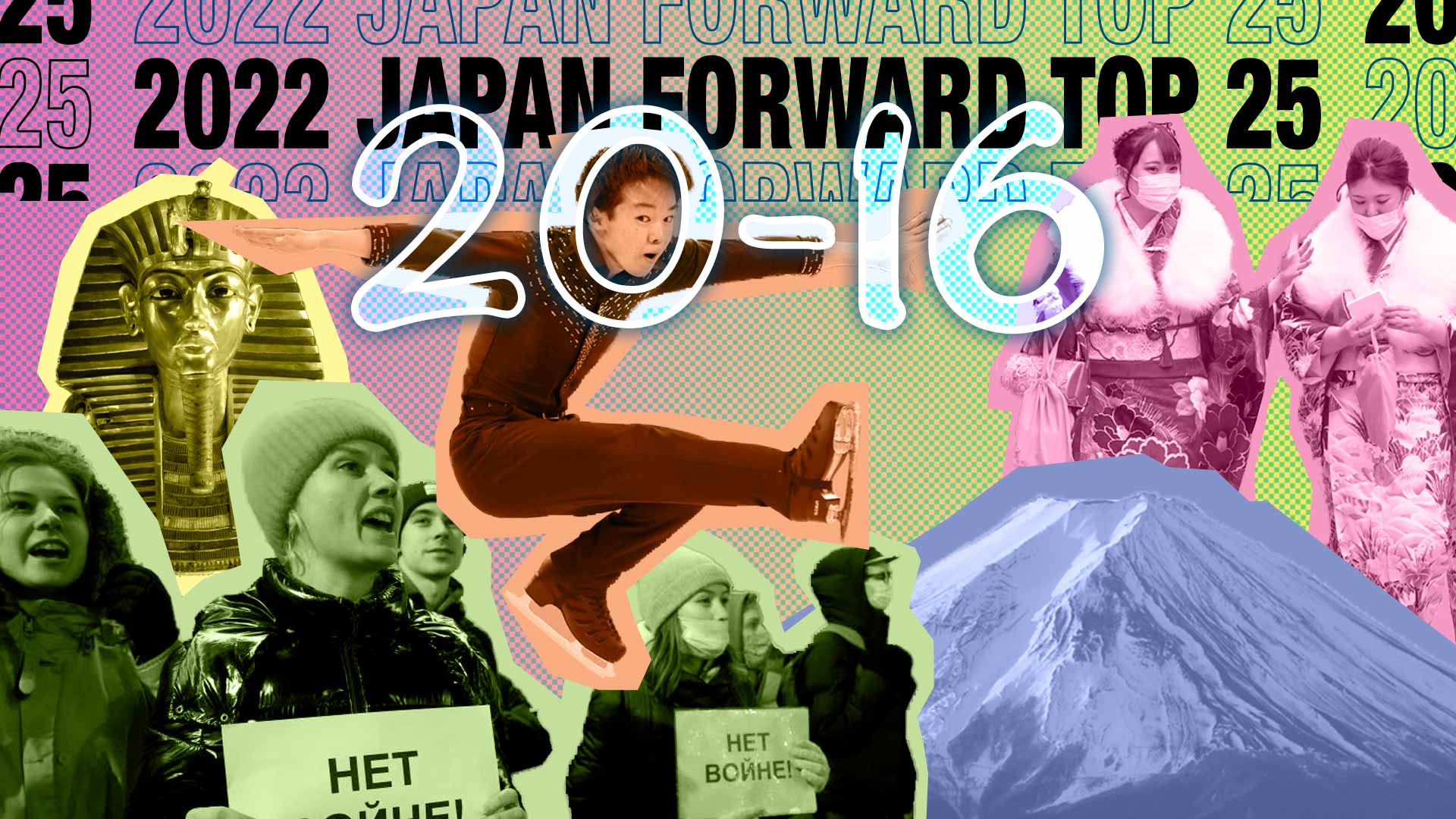 Thanks to you, our valued readers, JAPAN Forward reached new milestones in monthly and daily readerships in 2022. As the year comes to a close, we are delighted to invite you to read 2022's Top 25 on JAPAN Forward.
Millions of users around the world followed our breaking news coverage; got their sports and entertainment updates, made culture and lifestyle discoveries alongside our writers, and gained insights into political, security, economic, and historical issues courtesy of our contributing analysts.
From stories of sports heroics and historic moments, to the catastrophic natural disasters that put our lives into perspective, and most of all, keeping up to date on the world around, 2022's Top 25 on JAPAN Forward highlights the stories our readers defined as Real Issues, Real Voices, and the Real Japan in 2022.
Take a look to find out why your fellow readers clicked on these stories more than any others. And, once again, thanks for following JAPAN Forward!
This article highlights the second set of five, numbers 20 to 16 of the most popular articles of 2022.
25 - 21 | 20 - 16 | 15 - 11 | 10 - 6 | 5 - 1
20. [ICE TIME] Power of Japanese Skating Was on Full Display at Beijing Olympics
By: Jack Gallagher
Twenty years after leaving the Salt Lake City Games without a single figure skating medal, Japan captured half of the singles medals in Beijing through Yuma Kagiyama, Shoma Uno, and Kaori Sakamoto.
19. Japan's Legal Adult Age is Now 18 (from 20): 8 Things That Change, 4 That Stay
By: Arielle Busetto
Turning 20 used to mark the official start of adulthood, and one of the most memorable events of one's life in Japan. Here's what the new changes mean.
18. Ukraine Invasion: People of Russia, Do Not be Bystanders
Putin has the audacity to claim that the purpose of his invasion is to "demilitarize" Ukraine, but it threatens Ukrainian civilians who love borscht, just like Russian people.
17. Advanced Technology Uncovers Mayan and Ancient Egyptian Civilizations
By: Maki Matsuda
3D measurements, virtual technology, and sky views are opening a whole new world of understanding of ancient civilizations and the people who lived in them all over the world.
16. Ken Noguchi: Now is the Time to Plan and Prepare for a Mount Fuji Eruption
This acclaimed mountaineer and environmentalist wants to see Japan make preparations to protect the country and its people from disaster when that happens.