6 Most Beautiful Autumn Leaf Viewing Spots in and Around Tokyo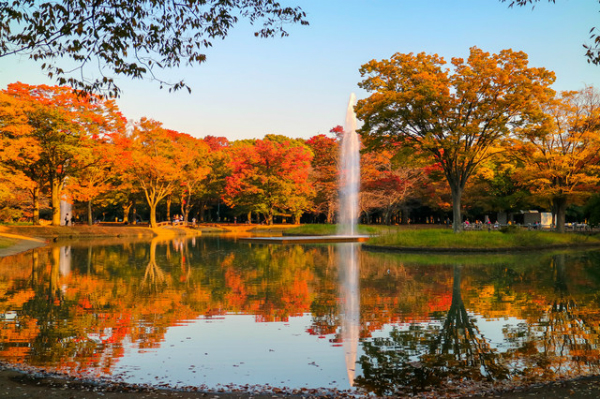 Japan's four seasons give its scenery beautiful and distinct views all year round. We've all heard of spring as cherry blossom season, but autumn gives way to 'koyo', the tradition of autumn leaf viewing. The leaves of Japanese trees offer a particularly wide range of fiery hues, resulting in spectacular scenes during fall.
These are the some the most majestic views for autumn in Tokyo and the surrounding area.
Best Places to See Fall Leaves in Tokyo
1. Yoyogi Park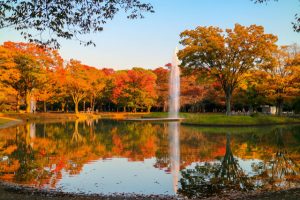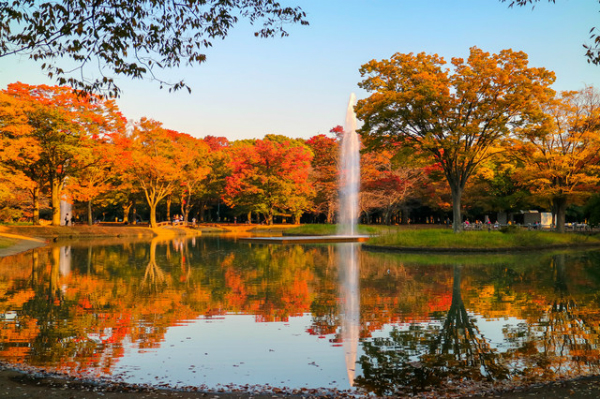 Source: YUJISTYLE / PIXTA(ピクスタ)
Despite drawing large amounts of visitors in fall to see the leaves, Yoyogi Koen is massive enough to never feel overcrowded.
The sprawling park stretches from Harajuku to Shibuya, making it easily accessible from both tourist hubs. The proximity also means that there's a particularly casual vibe, as shoppers and other merry-makers take a quick break in nature away from the bustle of Tokyo life.
Nearest station: Harajuku or Meiji Jingu Mae
2. Rikugien
If you want more of a traditional feeling to your leaf appreciation, Tokyo also has a few Japanese style gardens to truly immerse you in the koyo experience and Rikugien is a popular example.
This large park has plenty of romantic and photogenic features such as streams, bridges and even a teahouse where you can take a rest. It also has an illumination event so you can enjoy another side of the autumn colours, lit up after dark.
Nearest station: Komagome
The rest of the article can be viewed on our partner's website, grape Japan at "6 Most Beautiful Autumn Leaf Viewing Spots in and Around Tokyo."