[A Photographer's Notes] Test Shooting the Fujifilm 50mm f/1 Lens with B-Girl Ayu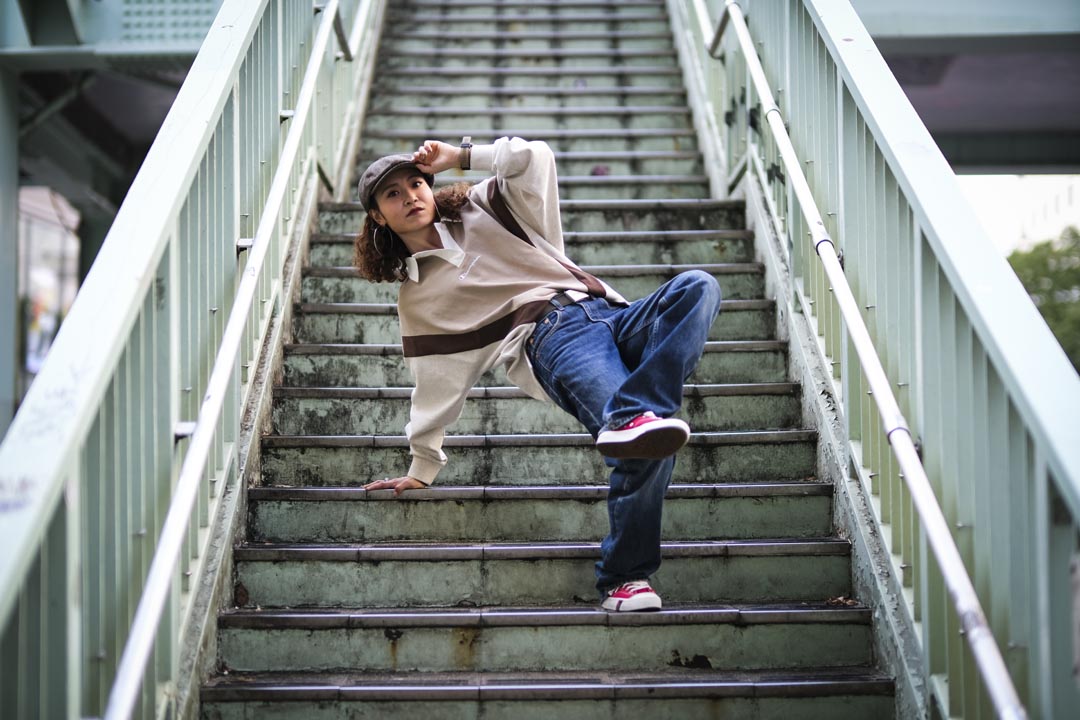 If you follow my photography or have watched a few of my YouTube videos, you may know that I enjoy shooting prime lenses, and I really enjoy shooting them wide open at their largest apertures. I am almost always shooting at f/1.4 or f/2.8 as I like the bokeh effect it gives.
It also allows me to keep my shutter speed high while keeping my ISO low when shooting action. So when I heard Fujifilm would be coming out with a new 50mm f/1(!) lens I was very excited and couldn't wait to try this lens out.
A few emails later and the lens arrived at my front door, ready to be tested. When I opened the box, my first impression was "this has some nice weight." I don't mind a lens with a bit of weight as that usually translates to a solid build and some nice glass. As far as I could tell, this lens had both.
Now, to try out the lens and really get a feel for how it would perform at f/1 in a real world situation.
Shooting at F/1 in Shibuya
My good friend B-Girl Ayu agreed to meet me in Shibuya the next day. I knew that I wanted to shoot basically everything at f/1, so I decided to meet up in the late afternoon, when it is still nice lightーbut not super bright. We got lucky with timing. As we started shooting, the sun was just coming through the buildings of Shibuya and landing right at the scramble crossing.
We got some great pictures here. But with the f/1 I really needed to max out my shutter speed (1/8000) and ISO (160) just to expose the images properly. The f/1 aperture lets in so much light that, unless you are shooting in the evening or on a cloudy day, you may just need to toss a ND filter on your lens to bring down the excess light. I don't have any filters, so I decided to shoot from the evening.
From there we headed to several spots around Shibuya that I thought would be good to showcase B-Girl Ayu's style, while seeing how the f/1 does in the dark back streets of Shibuya.
As we shot, the sun was coming down. I am happy to say the lens did an amazing job.
I was particularly happy with how nice the bokeh was, and how sharp the images were coming out.
Looking at a couple portraits we took atop a walking bridge just outside Miyashita Park, I loved the bokeh background of the street behind Ayu, but was even more impressed at howーeven though I was shooting at f/1ーAyu's eyes, face, and hair were all in super sharp focus.
I had half expected that the f/1 would create a super narrow depth of field allowing only her eyes to be in focus, but I was happy to see that the focus went all the way through her face. If I had shot the same spot with my Nikon 50mm 1.4, I know it would not be nearly as sharp as the Fujifilm lens, so I was quite happily surprised.
Having lost the sun, our next spot was a famous graffiti wall in Shibuya's back streets. This street has very little light and is pretty messy to say the least, but the f/1 did an amazing job with both these problems.
By shooting f/1 I was able to capture even the smallest amount of available light. (I did have to move down to a shutter speed of 1/125 but only needed to raise my ISO to 800). And I really like how these images came out.
The messiness of the street was taken care of by the beautiful bokeh this lens provides. In the background of a couple shots there were street cones, and a rather ugly building. But the bokeh this lens creates allowed me to turn what was an ugly background into beautiful round bokeh lights.
Changing the LightーShooting at F/1 in Shinjuku
Next, we moved over to Shinjuku. I wanted to try shooting in front of the Shinjuku Yodobashi Camera building with its giant neon signs.
Again, I was very happy to see how the lens performed in the rather dark area. I was able to keep the shutter speed fast enough that hand holding the camera was not an issue, while keeping the ISO low enough that "noise" doesn't become a problem. And, as I was able to do in Shibuya, the lens made nice work of the neon signs, so they were attractive but not overly distracting in the picture.
After this, we hit up a couple more spots in Shinjuku and then called it a night. I was happy with the images we had gotten, and tired from the 3 or 4 hours of walking and shooting.
All in all I am very impressed with this new Fujifilm 50mm f/1 lens. The build is great, the results of the images shot at f/1 are much better than I was expecting. And it was just a really nice lens to work with.
One point of caution is that the design of the Fujifilm lenses has the aperture being adjusted via a ring on the lens. For the most part this was no problem, but as the ring is not lockable that I could tell, there was one time I noticed my aperture had changed without me intentionally changing it. This can happen with any setup, but if I had to nitpick and make any improvements to the lens, it would be adding a way to lock the aperture ring while you are shooting.
Overall, I really enjoyed shooting with this new lens and am super happy with the images we got in the end. You might think having f/1 on a lens is just a gimmick and not really needed. But anything that allows me to get better images in less than ideal situations is a massive bonus when working professionally.
Thanks again to Fujifilm for providing the lens and a Fujifilm X-T4 for the shooting. And thanks as well to B-Girl Ayu for your hard work and great smiles during the shoot.
About the Equipment:
Lens: Fujifilm's FUJINON XF 50mmF1.0 R WR.
Learn More: From Fuijifilm Global
Camera: Fujifilm X-T4
Athlete: B-Girl Ayu (Instagram)
(Find other articles in this series by photographer Jason Halayko here.)
Photographer and author: Jason Halayko
Jason Halayko is a professional photographer with a special love of action sports. Look for him on Twitter (https://twitter.com/jason_halayko) and on Instagram (https://www.instagram.com/jason_halayko/), and in our pages at JAPAN Forward.